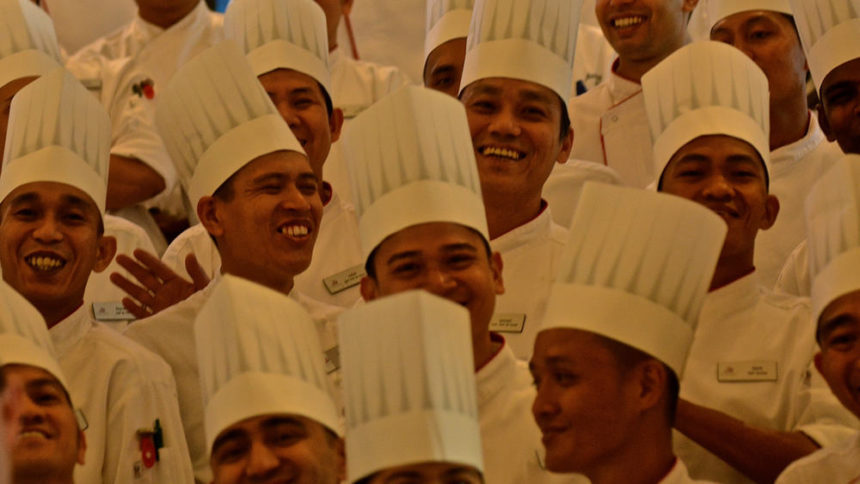 A Day In Dubrovnik With Viking Cruises
Stopping in Dubrovnik for the day on Viking Cruises new Viking Star, we enjoyed lovely Fall weather and nearly had the entire Croatian town to ourselves. A favorite stop on a number of Mediterranean sailings in the past, visiting with Viking provided some distinct advantages. A long time in port, easy access to town and an included tour of the area helped make the day spectacular. Still, what we did on our own time ashore and time spent with people both on and off the ship ended up being the best parts of our day.
Arriving early, Viking Star docked at the usual place we had stopped on previous sailings on a number of cruise lines. Different here, a provided shuttle to the Old Town ran every half hour throughout the day, making getting there and back an efficient process.
Once in the familiar Old Town area, a stroll around to visit favorite places took us to the city market and a nice conversation with Zoja Senic-Estey. A seller of Croatian spices made in small batches, it was her Gourmet Cooking Sea Salt that caught our attention. A great gift and souvenir idea when traveling, spices weigh nearly nothing and take up little luggage space.
Zoja's Sea Salt is actually a combination of 10 Dalmatian herbs with red chili added for gusto. Also included, Dalmatian sage, thyme, basil, fennel, parsley, savory and laurel. All are handpicked and air-dried in the Dubrovnik area.
Suggested by an on-site Viking guide, we stopped at Dubravka for lunch too before returning to the ship. There is something to be said for simply lingering at a destination for a while. Often, time does not allow it. Today it did.
Returning to Viking Star we stopped by the Wintergarden area of the ship and had a nice chat with several crewmembers.   A topic we don't normally get to until the end of a cruise vacation, interaction with the crew can often go a long way in defining the experience. In the past, that has gone anywhere from surly crew who could not wait to get back home and told us all about it to pleasant, professionals who did a good job every step of the way, and everything in-between.
Just a few days into our itinerary, the pleasant demeanor of the crewmembers here is undeniable and noteworthy. Everyone, every single one of them, has a smile for passengers on board. Perhaps more importantly, they have time to stop and talk and we see that in every situation, all around the ship. These are not overworked people stretched to the limit of what they can accomplish in a day. These are people happy to be here and happy we are here as well.
Backing things up a bit, I spent some time with the culinary and dining staff in the morning, just after most tours had left for the day. They had a few minutes to spare for some photos in the ship's main atrium area and were happy to be there doing it.
An interesting takeaway from that experience; while Viking Star appears to be an intimate, comfortable ship as anticipated, it takes an army of people to make things happen in the different dining venues.
Wrapping up the day, a stunning sunset in Dubrovnik, possible to see because we stayed late in port.
See more of our day in Dubrovnik in the photo gallery below.
Follow Along On Our Viking Star Voyage
Right here at ChrisCruises.com-
A Day In Dubrovnik With Viking Cruises (this post)
See our Flickr Photo Albums–  (check back often, more photos added as we sail)
Facebook Photo Albums-
Twitter and #VikingStar