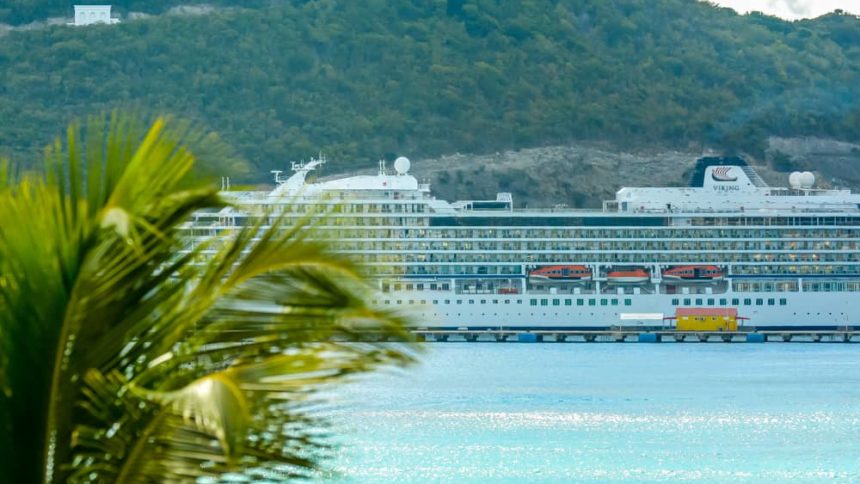 20 Signs We Are Addicted To Viking Ocean Cruises
Back from a recent sailing with Viking Ocean Cruises we have made it over the hump on post-cruise depression, a malady I had all but gotten over in recent years. It's the sure sign of a good cruise, one that enabled us to buy into onboard programming and let them have their way with us.  We came back home in body but left our spirit behind on Viking Star, to catch up with us a few days later.  Now able to function somewhat, a look at the top 20 signs that we are addicted to Viking Ocean Cruises.
It's a problem that no one tells me the status of our world every day at Noon over the loudspeaker which does not exist in our home.
I realize it's 4:00 and we are not enjoying afternoon tea any given day of the week
My jeans are clean but wrinkled because they were not pressed.
A friend wanted us to meet for dinner and drinks at a local restaurant.  My response: "What deck is that on again?"
Nothing fills the void created by losing access to live MSNBC International.
I worry that I will walk into a bar somewhere around home and have to tell them what I want because they won't remember.
I have renamed our kitchen to the World Cafet and insist on gelato with every meal.
Our private space not only stays in the same place all the time but the adult beverages do not change daily.
I no longer walk around with a camera, afraid I will miss an iconic landmark.
Just now realized: There are no UNESCO World Heritage Sites in Orlando.
No one alerts me when there is a stunning sunset I won't want to miss.
Standing in the front yard, looking around the neighborhood,  I realize I do not know the favorite menu items of my neighbors and this concerns me.
We still text our fellow travelers from the ship and make dinner plans even though we are on the opposite sides of the country now.
I find it difficult to navigate the outside world without a local guide.  This was a little embarrassing when checking the mail today.
I pick up the phone at 4am to order coffee for two with cream and sweetener and no one answers. Ever.
I fear that when the bottle of shampoo I have in the shower will run out someday.  Not sure I can handle that.
I bought 5 different bags of Halloween-sized Twix Bars in a quest to find the same size left in our stateroom by the Viking MiniBar God.
It confuses me that no one plays the guitar, piano or string instruments at appropriate times of the day
I hired a resident historian but have absolutely no idea what to do with him.
I can not recall remembering the names of as many crew members after sailing any other ship ever in my life.  Thank you Darius, Yoga, Eddie, Igor, Ivana, James, Jessica, Vanja, Michael, Ruchelle, Matthew (both of you), Laszlo, Olga, Romney, Efrleen, Putu, Agus, Kier, Samuel, Milos, Armand, Jelena, Karl, Aaron, Scott, Chef Ashley, Goran, Jerome, Martha, Daniel, Abdul, Ann, Junar, Mohan, Ayu, Zeljka, Michael, Simi, Anne and Adrian (and his mom too). Anyone I forgot, just slap me the next time we meet…and I hope we do!
[espro-slider id=65679]
Up until today, for the last two months, I have included at least one Viking-specific post in this space.  With our cruise officially over now, I may just continue that sort of like how Ted Koppel and ABC's Nightline kept on going after the Iran Hostage Crisis of 1979.  Ok, maybe not like that but we're far from done with Viking, that's for sure.
I just can't get over those pressed jeans….