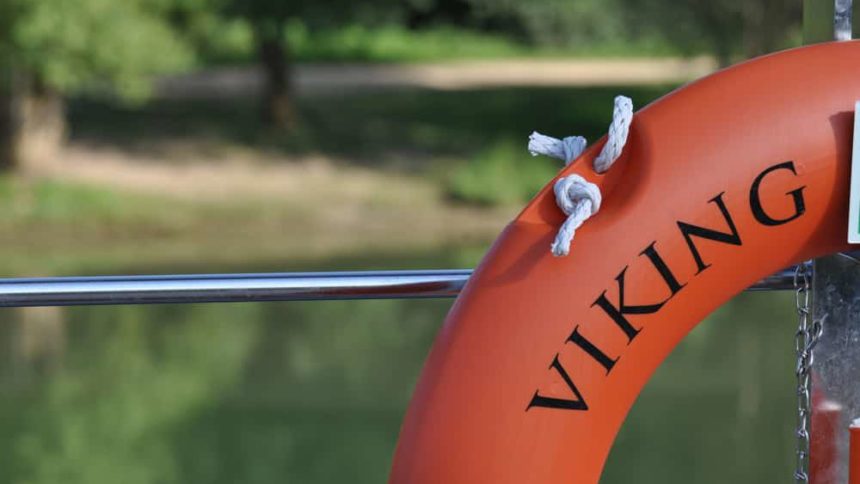 Your Questions Answered: Viking Silver Spirits And Staterooms
Sailing on a very unique river cruise with Viking River Cruises, the questions poured in from readers asking about a variety of topics.  Themed "Portraits Of Southern France" the 8-day itinerary focused on the landscapes and places that influenced a number of artists.  We expected that and were prepared in advance for the typicaly wonderful off-ship experience Viking provides.  What caught us a bit by surprise were some other topics ranging from the entire wine production process from A to Z and learning about life in France, to scenic cruising on the Rhone and Saone that was totally different than what we had experienced on other rivers.  Add in an August with highs in the 70's while we saw (remotely) the temperature back in Orlando top the century mark while we were gone and this journey quickly became one of contrasting and comparing.
In the first part of the typical Your Questions Answered post we do after each cruise vacation, we dive right in to talking about Viking River Cruises Silver Spirits beverage program and our accommodations on Viking Hermod.
Silver Spirits Plan vs. What Is Included Already
Not surprisingly, many readers noticed we bought the Silver Spirits Plan and wanted more information, asking a variety of really good questions.
"How did the Silver Spirits Plan work out for you?," asked Chuck T, specifically wanting to know if we would do it again.
"Is Silver Spirits like the ocean cruise line's All You Can Drink Program?," asked Shirley J.
Rick N asked "Now that you have taken this cruise through France (the same one my wife are booked for in June) what is your opinion of the upgrade for beverages", adding a thought echoed by several others "When I look at the cost, it appears we would need to consume a lot of alcohol to justify the cost vs paying by the drink."
We tried the Silver Spirits plan, liked it and will probably do it again on future cruises.  Not so much for the economics of it though.  The Viking experience already includes a good German draft beer,  a good house red or white wine that changes throughout the voyage based on where the ship sails and soft drinks during meal times.  The Silver Spirits plan gave us that plus any other alcoholic beverages featuring a special Silver Spirits wine list, bottled beers, soft drinks and coffee drinks, any time the bar is open.
A big reason we want
ed to try it though was to explore the Silver Spirits wine list.  We like that Viking has no problem with us buying wine (or anything else) ashore and bringing it on board where they will open it for us with no corkage fee and provide glasses to use.  Passengers don't need the Silver Spirits plan for that, and that makes sense when you think about it: Viking is providing good beer, wine, etc with meals and it costs them far less if we buy it ashore and drink our wine rather than theirs.
Unique to the Silver Spirits plan though, passengers on the plan also get a bottle of sparking wine in their cabin upon embarkation plus gain the ability to take full bottles of wine back to their stateroom at will.  It's a generous plan that eliminates the only possible other expense onboard.  In other words, with the Silver Spirits plan participants never sign for drinks.  Ever.
I think we got our money's worth (€300 Euro total for both of us) but not really so much for a Silver Spirits vs. Price Per Drink basis. We liked it more for several other reasons
You instantly build a rapport with the ship's two main "Bar Chef's" (as they call themselves) who really pay close attention to you and what you are drinking, making suggestions and anything goes.
You can bring bottles of wine, an unlimited number of them, back to your cabin at any time which we did enjoy doing as the cabins are comfortable and a nice place to spend some time. We also took or had delivered bottles of wine on the sun deck to enjoy while scenic cruising, one of the best parts of a river cruise…and they do it a lot on this itinerary. Others on the plan drank champagne the entire cruise, often spending the day playing cards, reading, talking or enjoying the sun deck at the same time.
Having it opens the door further for making friends on board if that appeals to you as others with the plan like to talk about it and compare notes.
That said, comparing it on a by the drink basis like one might do when deciding if they want an ocean cruise All You Can Drink plan, assuming we would "buy" the exact same number of beverages as we consumed on the Silver Spirits plan, it comes out about even. You can do the math on a per-drink basis pretty easily. Viking has a sample bar menu on their website (click here to see) but two things to consider: You already get a good draft beer, regional house wines and soft drinks during meal times (wether you eat or not) and in that part of the world you can buy a good bottle of wine for between €12 and €20 each. That said, we probably drank a couple bottles of wine a day, some bottled beer, soft drinks, coffee drinks and bottled water that would add up to €300 in a week fairly easily.
To compare the Silver Spirits Plan to an Ocean Cruise All You Can Drink plan is really not fair though.  On the ocean cruise plan users still have to show their cruise card to take advantage of it, and rightfully so; there are thousands of people on board and the big ship lines have to control it somehow.  On the river cruise ship with 190 total passengers, the crew knows everyone by name, who has the plan and who does not, usually by the end of the first day.  Also, there is an educational element of the Silver Spirits plan that can be very interesting to the culturally curious clientele that we find aboard Viking River Cruises.
Finally, and I don't believe there is a better way to say this so I'm just going to let you have it because being frank about such things is how we go here:  A river cruise in general costs more and the €300 extra for this plan is probably not a big splash in the bucket for the typical river cruise passengers.  To the people who book the $399 week-long Caribbean cruise, $40+ per person per day, is a comparatively huge sum to pay, only justified by those who have done the math and came out ahead.
Not The Top Digs, But Our Favorite So Far
"What about your cabin?" asked Robert B, "What category cabin did you have and how did you like it?"
This time we tried a Category AA two-room suite and it was absolutely perfect.  The first room served well as an office for me, enabling me to work while Lisa slept undisturbed in the totally separate bedroom.  I got a lot more done that way as opposed to sneaking out of a single room cabin to go work somewhere else   The amenities in this suite are considerable too.
Two flat screen televisions with CNN, BBC, MSNBC, ESPN and more along with first-run and itinerary-specific programming that includes films, audio playlists and Viking's own videos. Downton Abbey fans can start with season one and watch every episode up to the current season…although I am not sure how anyone has time to do it.
Mini Refrigerator that holds full size wine bottles
Fresh Fruit, refreshed as needed
Two phones, one in each room
A wonderful lighting control system that allows a wide range of lighting options.
A Sofa, chair, coffee tables and stackable side tables in the main room along with a desk and reading lamps.
Master bedroom closet with drawer and hanging storage plus extra storage under the bed and in night stands.
A bathroom to die for with heated floors, mirrors, full size walk in shower and huge beach-sized towels with robes available on request
Llocitane bath products, Verbena scented.
A balcony that runs the width of the main room and a French balcony that runs the width of the bedroom
Last summer, on Viking's Grand European Tour, I had one of the two Explorer Suites and loved every minute of it.  Still, while the bedroom part does close off from the rest of the space, the Category AA two-room suite worked better for all of the above reasons.
We have also been in standard balcony cabins which are quite nice too.  Frankly though, I would like to try one of the Category F staterooms with a large picture window instead of the balcony.  Reason: We truly never use the balcony and it has been my experience that most river cruise travelers don't.  There are just too many other places to be and the balcony, while nice, is not all that big anyway.  Well, except for that Explorer Suite which has a wraparound balcony to die for and a bathroom better than a lot of 4-star hotels.  Also, when scenic cruising on the river, like in Alaska, the place to be is on the sun deck, in the ship's panoramic lounge or forward open-air Aquavit Terrace where we can see both sides of the ship at the same time.  Stay in your cabin and you miss half the show.
More questions and answers later this week.
Did you miss any part of our Viking Portraits of Southern France journey?  Here's a recap of our daily posts:
Pre-Cruise
During the Event
Check these online sources for more of what we experienced on our Portraits of Southern France itinerary: