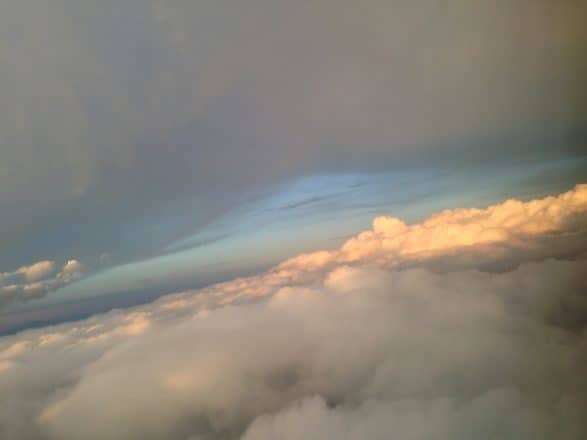 We Are Vikings, On Our Way To France
We're on our way across the Atlantic for a sailing of  Viking River Cruises themed Portraits of Southern France.  We first fly from Orlando to Atlanta then on to the Netherlands, stopping briefly in Amsterdam for a flight to Marseilles, France.  We'll overnight in Marseilles then turn ourselves over to Viking the next morning for a transfer to Avignon where we'll board the Viking Longship Viking Hermod.
There, we'll sail along France's scenic Saône and Rhône Rivers past beautiful French countryside, exploring the famed region of Burgundy and the colorful fields of Provence.  If we seem a bit taken by Viking River Cruises, this itinerary looks to be typical of why
Come along with us from leaving home to returning and everything in-between right here.  We'll be posting live accounts of what happened along the way In fact, here is a handy guide with links to where we can be found and followed:
ChrisCruises.com- Live Event In Progress daily blog posts
Facebook- Facebook page daily posts and photo albums
Twitter- Live posts – hashtags to follow: #VikingTravels  #VikingLongships
Instagram– Live photo posts with commentary/captions as they happen- most recent posts here at ChrisCruises.com (on the right)
Flickr- Live photo-only posts and photo albums
Google+ Posts from ChrisCruises.com, all in one place
Spotify- River Cruise Playlists 
Tumblr– Live photo posts, as they happen, from me; like Instagram without captions.
Tumblr Bonus: Lisa's Tumblr, themed "The World As Lisa Sees It" posts one photo each day as it has for years.  Follow along to see how Lisa experiences this trip as well.
Pinterest- Photo boards for each place we visit, Viking Hermod and a roundup of Viking River Cruises Portraits of Southern France itinerary
Exposure- Photo Storybooks for each event
Have questions for us before, during or after the event?
We are Vikings and always in touch
Email Chris@ChrisCruises.com
Chris is on location this week, sponsored by Viking River Cruise touring in Europe by river.  As always, Chris provides the details to let readers decide what resonates (or not) with them in an unbiased, factual manner.