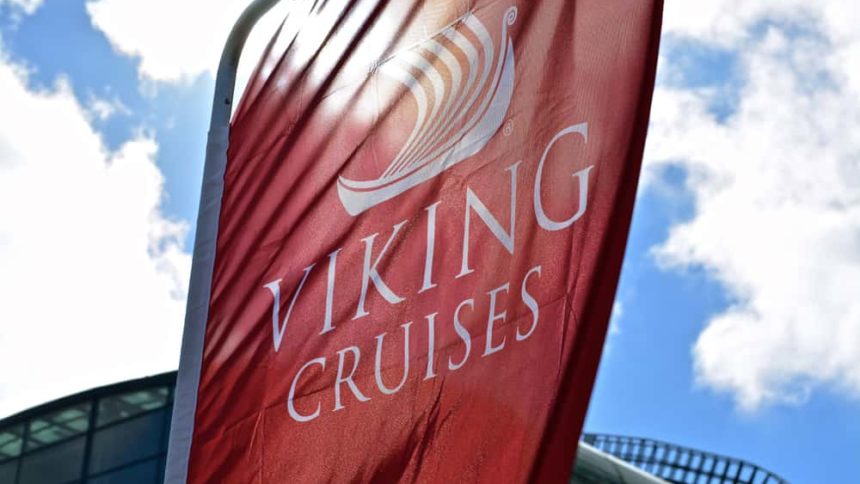 Viking Star One Step Closer To Christening
The wait is over, Viking Ocean Cruises has taken delivery of Viking Star in an event that brings the new ship one step closer to turning a past guest-inspired dream into reality. Technically,  Viking is now in the business of  ocean cruising. The delivery ceremony took place in Venice, Italy on March 28 when the ship was presented at Fincantieri's Marghera shipyard. Next, Viking Star will set sail from Istanbul on April 11, making her way through the Mediterranean and into the Atlantic ocean on the way to being officially christened on May 17 in Bergen, Norway.
"With Viking Star's maiden voyage and christening now within sight, we are ready to bring our destination-focused experiences to ocean cruising." -Torstein Hagen, chairman of Viking Cruises
Viking Star weighs in at 47,800 tons and will accommodate 930 Viking guests in 465 cabins.  Designed in the spirit of the Viking Longships that revolutionized river cruising, Viking hopes the unique design of Viking Star will do the same for ocean cruising.  Viking ships are built not to satisfy a market demand but to create one. We have seen that with Viking River Longships and believe we will see it again with Viking Oceans.
Guests on a Viking Ocean Cruise will enjoy curated itineraries that are designed to best showcase the destinations  they visit, with a complimentary excursion in each port.  An onboard cultural enrichment program will include academic lecturers, local speakers and interactive demonstrations.  Viking fans from river cruising will like that wine and beer is included with meals, nearly every port features an included tour and the entire experience is Internet friendly.
The Official Christening Of Viking Star In Norway
Appropriately chosen as Godmother, Trude Drevland is mayor of Bergen, Norway's second largest city. One of the Bergen's most charismatic and recognizable citizens, Drevland is known for her many civic engagements and support of the arts. Born in Northern Norway, Drevland began her career as a nurse, eventually rising to various roles in healthcare administration, before entering public service.
Viking Cruises, as a company, receives a considerable amount of its momentum from a deep Scandinavian background and the explorer spirit of ancient Vikings.  Named after the Gods of Norse mythology, the Viking River longships were not created to satisfy a market demand for more of the same but built to create a new market.  Like their river-going sister company, Viking Oceans will bring that same spirit to the world of ocean cruising, in a variety of ways.
It's a story we will be following closely before being on hand for the Bergen Christening event where we will have answers to your questions, a complete photo gallery based on reader requests and more. Send those questions and requests to Editor@ChrisCruises.com and stay tuned for more on Viking Star as well as two more sister-ships, also under construction; Viking Sea and Viking Sky.
Learn More About Viking Star and Viking Oceans
See more about Viking Star, a story we have been covering since May of 2013:
Visit our Viking Star Pinterest Board once we are on the ship when live images will replace artist renderings.
Follow #VikingOceans, #VikingStar and #VikingCruises on Twitter and check back here for links to our other coverage as it is added.