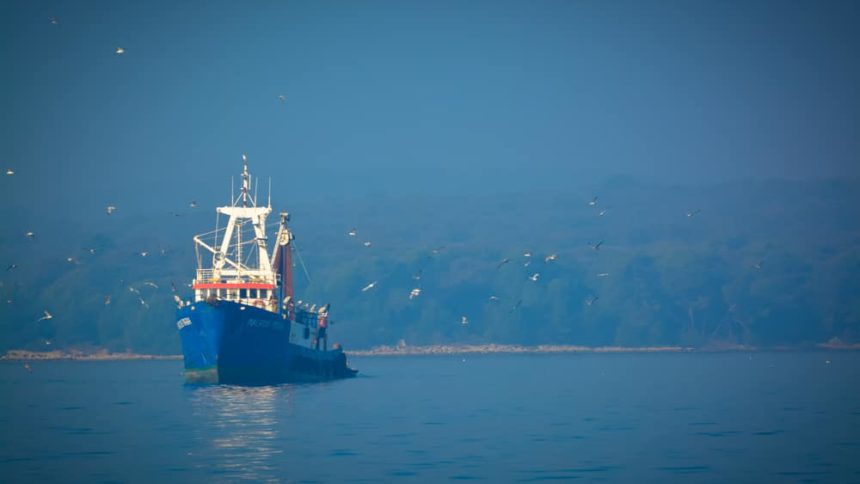 Viking Caribbean Shoreside Focus: Different, Included
Preparing to sail aboard Viking Cruises new Viking Star on a new West Indies Explorer itinerary, we're taking another look at features that have proved popular in other parts of the world to see how they might be received in the Caribbean.  Already established: the Viking version of a cruise ship buffet should bring an entirely different experience with location-themed menu items supplementing a robust daily menu that changes daily.  Floor-to-ceiling windows in that space will open to bring the islands inside, a theme repeated in the configuration of staterooms; all have balconies and none have an obstructed view.  Taking that focus to shore, each port of call includes a tour; a part of the deal Viking believes will present the Caribbean in an entirely different way.
Take the thought of "do I want to pay for a shore excursion or not" off the table and also removed is sizing them up for perceived value.  It's that thought that drives the world of third-party shore excursions as cruise travelers compare pricing on what can be one of the most expensive add-ons of any cruise vacation.  Not with Viking who believes cruise lines should not charge their guests to go from place to place then charge again to see those places.  It's a totally foreign thought to anyone who has ever visited the Caribbean on any other cruise line: every single one of them charges to go on tour.
Taking the tried and true philosophy of the highly-successful Viking river cruise operation to sea, including tours makes perfect sense.  Frankly, now that Viking is about to do just that, I am surprised no one thought of it before now.  No secret for quite some time that Viking was planning to do that, I'm even more surprised no one followed suit.  Yes, there are occasional sales that include a discount on tours or a certain amount of onboard credit, earmarked for shore excursions from other cruise lines.  But thinking of tours as Viking does, putting a $ amount on the experience ashore borders on insulting to cruise travelers.  I know, it's the way they all do it but that's about to change in a very big way.
Those included tours also include a choice of times to enjoy them.  Early risers can get off the ship, see the port of call on a thoughtfully planned tour and be back for lunch in most cases.  Those who would like to sleep in or take life at a slower, island-style pace can go mid-morning or in the afternoon.  Even  those who have been to a particular port of call a number of times and have already seen the places visited on tour can choose from a selection of optional tours that have a more specific focus.   All are rated for physical ability needed as well as what the focus is on and if there is a UNESCO World Heritage Site on the tour
Breaking down the distinctly different destination focus offered by Viking, here are our selections for each port of call on our West Indies Explorer itinerary.
San Juan Puerto Rico
We actually will be in San Juan two days.  On the way, we spent four days at sea coming from New York City.  Those joining the cruise in San Juan will find that the ship arrived at 8:00AM, spent the night then left late on the second day for Tortola.
Tour Chosen:
Old San Juan Historical Walking Tour – This is a two-hour tour.  We could have chosen from several different times but chose 10:45 to start.

The Expectation Set:
Explore the important monuments and plazas of historic Old San Juan by foot. Begin at La Princesa, once a municipal jail. Here, the Raíces Fountain celebrates the diversity of the Puerto Rican people — their Taino, Spanish and African heritage. Enter the old city through San Juan Gate, an impressive remnant of the walls that once encircled it. View the Plazuela de la Rogativa, commemorating the city's miraculous evasion from sacking by the British in the 16th century. Continue to the vast grassy esplanade of the Fort San Felipe del Morro, where you can pause for photos of the mighty citadel and its stunning Caribbean backdrop. Next, stop at the Ballajá Barracks and the Plaza del Quinto Centenario. Admire the history-rich Plaza de San José and the Cathedral of San Juan Bautista, one of the city's oldest buildings. In the Plaza de Armas, admire the Four Seasons Fountain, then return to your ship.
Tortola
We'll be in port from 7:30 in the morning until 6:00 at night which will bring a lovely sailaway dinner experience (more on that later)
Tour chosen:
North Shore & Pussers is a three hour tour also with multiple start times (they all do) and we chose 12:30 to begin ours.
The Expectation Set:
Experience the spellbinding beauty of the British Virgin Islands during an island drive that takes you high into the mountains. You will meet your guide for a brief overview of the capital, Road Town, before ascending Fort Hill to scenic Belle Vue. Immense tropical beauty unfurls all around you as you follow the Ridge Road to Great Mountain, where incredible views greet you. After a refreshing drink here, descend Windy Hill Road to the North Shore of Tortola. As you reach sea level, you will pass through the charming fishing villages of Carrot Bay, Apple Bay and Cappoon's Bay. Then you will head back up into the mountains to Zion Hill and the western end of the island, where more vistas await at picturesque Pusser's Landing. There'll be time to browse the boutiques and the spice shop here before returning to your ship along the coastal road.
St Johns/Antigua
We arrive at 8am and leave St Johns at 5pm, another lovely Caribbean evening for dinner views.
Tour chosen:
Amazing Antigua is a three hour tour we scheduled ourselves to do at 1PM.  I say "scheduled" because like the Viking river experience, this is not set in stone.  We might choose to wander off on our own, or not have a tour at all one day so we'll cancel it the day before.  This is not a regimented experience with strict rules at all.
The Expectation Set
Uncover Antigua's British-flavored past and its lush landscapes as you travel to the heart of the island. Drive with your guide into the tropical countryside, passing picturesque everyday villages and gently rolling hills. At English Harbor, used by the British fleet in the 18th century, you will take in fantastic coastal views from Shirley Heights Lookout, 446 feet above the sea on a sheer cliff. This was the principal British fortification. Back at the harbor's edge, stop to explore Nelson's Dockyard, one of the Caribbean's most celebrated sites. The yard was named for Admiral Horatio Nelson, who commanded the navy here for three years. It is the last remaining Georgian dockyard still in use today. Explore the Admiral's Inn, the excellent museum and the art gallery. There'll be time to admire the sleek yachts tied to the old stone quay. Enjoy a drink here before returning to your ship.
St Lucia
Arriving at Castries at 8am we leave at 6pm
Tour chosen:
St Lucia Panorama is a two hour tour that we will do at 11:30am
The Expectation Set:
Marvel at the glorious mountain and seaside landscapes of St. Lucia's northern half. Begin with a brief tour of Castries before ascending to the suburb of Morne Fortune for sweeping views of the city, its picturesque harbor and the distant island of Martinique. At the Morne complex, see the Inniskilling Monument, erected to honor the British regiment that overtook the French in 1796. This is also home to the University of the West Indies and the Organization of Eastern Caribbean States. Later, a drive along hillside country byways past small communities will lead to La Guerre and spectacular views of the Marquis Estate, once the largest banana plantation on the island. Continuing on, enjoy views of Rodney Bay and Pigeon Island before stopping at the resplendent estate at Stony Hill, a private home. You can stroll its lush tropical gardens and enjoy a cool refreshment before returning to your ship.
Barbados
We arrive at 8am and leave at 5pm here
Tour chosen:
Barbados Highlights, three hours starting at Noon
The Expectation Set:
Discover the lush beauty and rich history of Barbados. Drive with your guide along the west coast through Holetown, landing place of the island's first settlers. Then ascend to Highland, passing sugarcane fields, charming villages and plantations along the way. At the Highland Adventure Center, enjoy breathtaking views of the east coast from 1,000 feet above sea level. Admire views of Mt. Hillaby, the island's tallest summit, then continue to Bridgetown for a brief tour along Broad Street and National Heroes Square. Next, drive to the Blackwoods Screw Dock in the Bridgetown Careenage. Built in 1893, this dry dock lifted ships out of the water and could even turn them on their sides for hull-scraping and painting. British ships were repaired here as recently as World War II. There'll be time to browse the marine museum or relax over a rum drink before you return to your ship.
Guadeloupe
We're in this interesting port from 7am to 6pm. Also interesting, the currency used on this French island is the Euro.
Tour Chosen:
A five hour Panoramic Tour of the Butterfly Island starts at 9:15am
The Expectation Set:
Explore a fascinating outpost of France as you take in both sides of Guadeloupe, from the protected national park of its lush and tropical western island to the rich culture of the flatter eastern island. You will first journey with your guide to Basse-Terre in the west. Here, one of France's seven national parks unfolds. Marvel at dramatically sloping, pristine mountains and cascading waterfalls tumbling into clear basins. Pause during your tour for a ten-minute walk to view Crayfish Waterfall. Cross Alliance Bridge to Grande-Terre, the eastern island, where you stop in Morne-à-l'Eau to see the picturesque checkerboard cemetery. Pass the city of Le Moule, once the island's capital, and visit the magnificent natural site of Castle Point in Saint-François. Then browse the crafts village of Sainte-Anne, where the brilliant flavors and colors of the island delight the senses, from pungent spices and tropical fruits to brightly painted hand-carved statuettes.
St Kitts
We're in St Kitts a long time, from 7:30am until 11pm
Tour Chosen:
Historic Basseterre & Fairview Great House is a two-hour tour and we're scheduled to start at 1pm
The Expectation Set
Enjoy an overview of the capital of St. Kitts & Nevis and get an up-close look at the island's colonial splendor. Drive with your guide into Basseterre, one of the oldest towns in the Eastern Caribbean. Admire impressive Victorian and Georgian architecture and view important landmarks such as the Berkeley Memorial Clock Tower and Independence Square, once a slave market and today host to a picturesque fountain and a centuries-old church. Later, stop at the Fairview Great House and Botanical Garden. At this 300-year-old colonial property, you will explore perfectly preserved rooms, including the original kitchen with its volcanic stone and brick oven and the bathing room with its sun-warmed bath. Follow the stone bridge to the lush tropical botanical garden, where many of the plants such as palms and fruit trees date back as far as the 1700s. After free time, return to your ship.
St Maarten
We arrive in Phillipsburg at 7am and are there until 6pm
Tour Chosen
Scenic St Martin is a 2.5 hour tour we will take at 9:45am.  Maybe.  This is a place we have covered like a blanket in the past and we have favorite places and people to visit.  That might override the scheduled tour, as it can on a Viking cruise.
The Expectation Set
Discover an island straddled by two nations. St. Martin is shared by France and The Netherlands, and you'll see ample evidence of both cultures on this fascinating excursion. From our berth in Dutch Philipsburg, you will drive to view the great salt pond, once used in the salt trade by the Dutch East India Company. Continue to the old village of Quartier-d'Orleans, with splendid views of Hope Hill, the coast, crescent beaches and nearby Pinel Island. Later, arrive in the colorful port city and French capital of Marigot. Just four streets wide, it exudes the quaint, romantic character of a small village. Browse the shops, markets and sidewalk cafés before making your way back to Philipsburg. En route to your ship, see the village of Cole Bay and stop at the famed Rotary Lookout Point for sweeping views of Simpson Bay Lagoon, the glimmering sea and neighboring islands.
St Thomas
We spend a good long last day of the cruise in St Thomas, from 7:30am to 6:30pm.
Tour Chosen:
This is where we override the planned itinerary and solidly do exactly what we want to do, probably not leaving the ship.  We'll spend a good amount of time in public venues, enjoying talking with fellow travelers and the crew, all of which we got to know considerably better than on a ship of larger size and more varied interests.
The Expectation Set
Order Room Service for at least one meal, stop by a variety of dining options throughout the day, enjoy Tea Time and other onboard amenities there just never seems to be enough time to get our fill of.
[if there was a rating for "lazy" it would go here]
That brings us to the next part of this pre-cruise countdown to our Viking Star West Indies Explorer tour:  All of the above considered, we will still be able to enjoy the Caribbean our way.
Also in this Live Event series:
PreCruise Countdown Posts – In Progress
Viking Cruises Caribbean Brings Different Shoreside Focus, Included (this post)
Coming Soon, when the voyage is in progress
Live Day By Day Reports From Viking Star (coming soon)
New York City- getting there, transfer to the ship, sightseeing along the way, embarkation
At Sea- Exploring the ship and what to do on board
At Sea- Dining detailed
At Sea- Enterainment available onboard
San Juan, Puerto Rico
San Juan, Puerto Rico
Tortola, British Virgin Islands (Road Town)
St. John's, Antigua
St. Lucia (Castries)
Bridgetown, Barbados
Guadeloupe (Pointe-a-Pitre)
St. Kitts (Basseterre)
St. Martin (Phillipsburg)
St.Thomas, U.S. Virgin Islands  (Charlotte Amalie)
San Juan, Puerto Rico
Daily Flickr Photo Albums Posted Live From Viking Star (coming soon)
New York City
At Sea
At Sea
At Sea
San Juan, Puerto Rico
San Juan, Puerto Rico
Tortola, British Virgin Islands (Road Town)
St. John's, Antigua
St. Lucia (Castries)
Bridgetown, Barbados
Guadeloupe (Pointe-a-Pitre)
St. Kitts (Basseterre)
St. Martin (Phillipsburg)
St.Thomas, U.S. Virgin Islands (Charlotte Amalie)
San Juan, Puerto Rico
Enjoying the Viking ocean cruise experience in the Baltics or Mediterranean was easy for us to compare; we have sailed in that part of the world before on multiple cruise lines. Still, the bulk of our cruise history is tagged to the Caribbean, from a variety of angles.  We sailed there as a family when the "kids" were in high school.  We returned later as a couple and I've done the Caribbean by myself too as a solo traveler.  As a travel agent, I booked a thousands of travelers just like us as well as group cruises ranging from celebrations like high school graduations, weddings, anniversaries and birthdays to neighborhood groups, multi-generational families, business incentives and at-sea training sailings.
This is the part of the world many of us know best and for Viking, the stakes are high.
Check Back Often
Bookmark this page and come back often to see new posts, photos and information before, during and after our sailing.