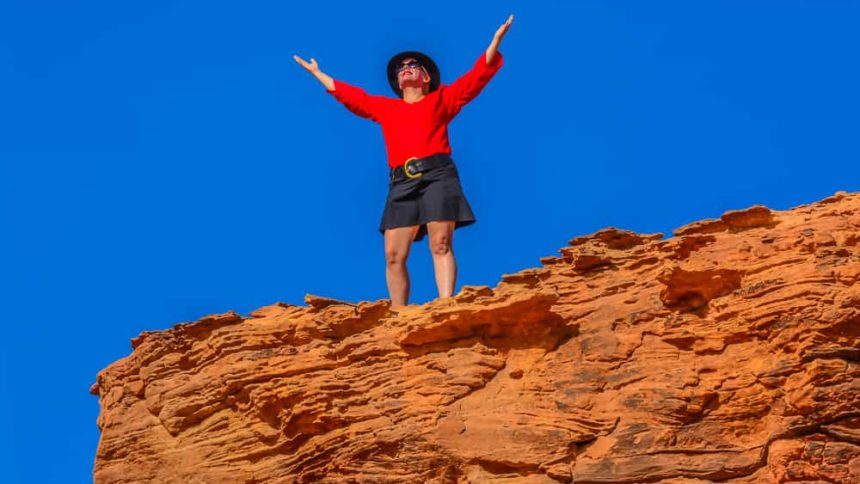 Travelers To Change World, Bring Understanding Via Cruise Line Programming
It was at the launch of Holland America Line's new ms Koningsdam when the thought was presented: Travel has the power to change the world.  It was one part of the Koningsdam Christening Ceremony and might very well have been dismissed as a speech typical for such an occasion in the life of a cruise ship.  But this was different.  This came from a company that has been changing the world since the late 19th-century, transporting European emigrants to the Americas in search of a better life.  Shoring up the present and looking to the future, Holland America Line has unveiled an integrated communications program that promotes travel as a positive force in changing perspectives and inspiring shared humanity.
"Those who travel the world better understand the world, and today this kind of understanding and insight is more important than ever," – Orlando Ashford, president, Holland America Line.
Since 911, when the topic of international travel comes up in my office, it's most often someone asking if I think travel to (insert dream destination) is safe.  It's a request we have become quite good at answering, delivering frank recommendations, travel safety tips and other information that can make a difference.  Interestingly, not all that long ago, the fear of international travel was simply fear of the unknown.
Just after the next terrorist event happens, that will also not be an easy question to answer.  The brilliantly realistic focus of Holland America Line goes in a different direction.  Most other travel companies are treating the topic of terrorism as if saying nothing about it will make the topic go away.
The Holland America Line multimedia campaign invokes travel as having the "Power to Change the World" and will appear in broadcast advertising, social media, web-based media, sales initiatives and marketing collateral materials beginning in early January. This initiative is a creative representation of the broader "higher purpose" work the company has been focused on during the past year.
New Broadcast Advertising Campaign to Reach Millions
The new ads will run as part of a national television commercial campaign, featuring a powerful 60-second TV spot that opens with historical black-and-white scenes of immigration, marking the late 19th-century birth of Holland America Line as transport for European emigrants to the Americas in search of a better life.
"These voyages changed the world," the ad states, which goes on to say that Holland America Line "is still changing the world" by introducing its guests to people and cultures in more than 100 countries. The message concludes with the assertion that travel allows us to "celebrate our differences while discovering our shared humanity."
"I'm inspired by the many letters I receive from guests who write about how their travel experiences have profoundly changed their view of the world," Ashford added. "I'm privileged to work in an industry that truly has the power to change perspectives and attitudes."
In addition to the 60-second commercial sharing the power of travel, Holland America Line is introducing two new 30-second commercials within the campaign: one focusing on the special attention Holland America Line puts into its itinerary planning and port selection and the other communicating the exciting and exclusive music entertainment found aboard a Holland America Line cruise. The latter covers Music Walk and exclusive partnerships that include Lincoln Center Stage, in partnership with Lincoln Center for the Performing Arts, showcasing an ensemble performing chamber music; Billboard Onboard, in partnership with Billboard, presenting 50 years of chart-topping hits; and the wildly popular B.B. King's Blues Club, featuring the B.B. King All-Star Band — an eight-piece group featuring two vocalists backed by rhythm and horn sections.
Television ads will run through mid-April in a targeted national cable television campaign. Cable channels will include the American Heroes Channel, Cooking Channel, Food Network, Golf Channel, HGTV, History Channel, HLN, MSNBC, National Geographic, National Geographic Wild, NBC Sports, Smithsonian, Sundance, TBS and Travel Channel. Viewers can look for the commercials during a variety of shows on these networks.
'Why We Sail' Theme Carries Through to Web and Social Media
The advertising campaign is supported by a microsite — WhyWeSail.com — that further describes the rewards of global travel and guides visitors to descriptions of the cruise line's many immersive, international journeys. Print, digital and social media communications, as well as other initiatives, will be used to further amplify the message of travel having the power to change the world, which Holland America Line will continue to invest in and evolve over the coming years.
Did you miss that Travel's Higher Purpose video?  It's worth a view from time to time and we have that for you here: