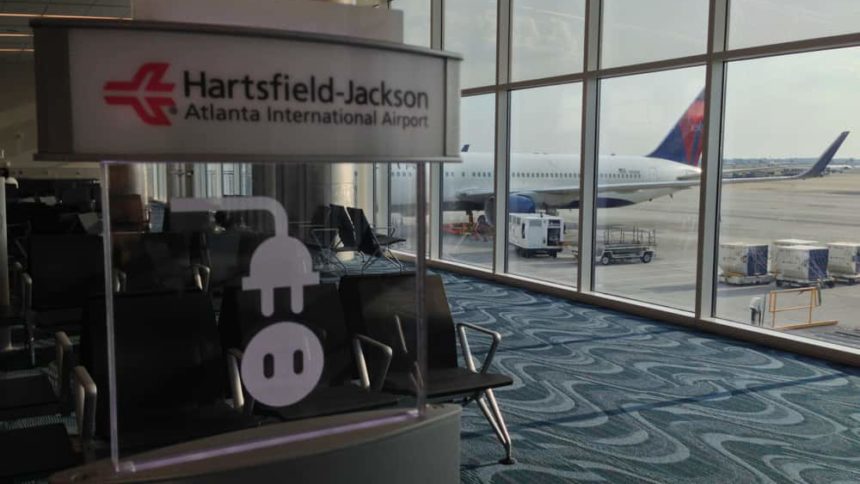 Travel Security: Meet Juice Jacking
Travel offers a number of  potentially positive outcomes.  We might learn about another culture through places we visit and people we encounter along the way; expanding our own little universe. Along the way we might get to know ourselves a little bit better, take a break from our regular life, reduce stress and regain enthusiasm for life.  Great for us and often good for those around us. The negative side of travel is most often a trade off for these wonderful positives.   Sleeping somewhere other than your own bed, missing the dog, a different shower, air travel; all commonly accepted as 'part of the deal'.  Still, many of those negatives are either minor annoyances or something we can address in advance.  Then there is the issue of SmartPhones and Internet connectivity.
Choosing to cruise addresses many of the negatives of travel, allowing us to unpack once and see a number of places. Take the unknown out of what it will cost to eat while traveling on a cruise; it's included in the price.  Cruise lines are continually improving their Internet access with some offering lighting-fast speed at a reasonable price.  Still, connecting to the Internet while traveling and doing so safely, something we would think goes hand in hand, are becoming two very different and unrelated topics.
"Essentially we urge travelers to leave their personal SmartPhone at home", said smartphone expert Greg Kraynak, CEO of Cellhire, USA..  "What?  Leave my SmartPhone at home??"- argues most travelers  reading this, including myself.
Still, Kraynak has a point.  Roaming fees alone can be a huge expense that is difficult to manage, even with the best advance planning.  Out of touch on the way to a travel destination, we are often overjoyed with the free WiFi connection at an airport.  If that airport has an abundance of places to plug in and charge devices, all the better right?    Actually, 'wrong' is most likely a better answer.
Juice Jacking
Say hello to Juice Jacking, a process that takes advantage of the USB connection universally shared by all SmartPhones, regardless of who makes them. Juice jacking happens during the charging process whereby user access is gained on your phone by leveraging the USB data/power cable to illegitimately access your phone's data.  Credit card, account numbers and other personal information is there for the taking.  Juice jacking might also inject malicious code onto the device, allowing it to sit dormant until we come back home and sync that phone with a laptop where the really good information is.
Frankly, a few precautions can take eliminate the possibility of being juice jacked.   Be sure devices are fully charged before leaving home, carry a personal charger and/or backup battery,  lock your phone or turn it off if charging is still possible in that state.  Power-only USB cables are available that are missing the two wires needed for data transmission and will absolutely eliminate the potential threat.
Leave Your Smartphone At Home?  Really?
Or you could leave your SmartPhone at home, bringing us back to SmartPhone expert Greg Kraynak
"This doesn't mean you have to sacrifice your contacts and personal info, it just means that you rent or purchase a "travel phone" and only use a secure network," says Kraynak adding this terrifying little comment  "Using public WIFI is a recipe for disaster."
Actually, Kraynak is right.  Free WiFi access points available at restaurants, hotels, airports, bookstores and random retail outlets often offer a faster connection than on a cruise ship and 'free' is a price that is pretty hard to beat.  Still, mixed in with that free connection might be the person who stole a credit card number, maxed out the card and caused a huge headache.
"When you access personal data, social media, bank accounts, photos, etc., on a public platform then you are basically offering your data to be intercepted by cyber criminals," points out Kraynak, adding "If major celebrities with multi-million dollar bank accounts are hacked, it shows you how vulnerable we are."
Surely, leaving your SmartPhone at home would do it.  No phone = No personal information loss, no roaming fees, no long distance.  But what fun would that be?
Connect Efficiently And Safely With An International Data SIM card
An International SIM card could be the answer, enabling travelers to never worry about an expensive global data roaming bill, high overage charges or "bill shock" again with low-cost data from only $0.07 per MB  and no overage. The International data SIM card is now available for all of your devices for a flat fee in bundles of 100MB up to 1GB.
Share That Connection Safely With International MiFi
To secure that connection, Cellhire's International MiFi is great for sharing one Internet connection between up to 10 WiFi enabled devices. This international data device offers complete freedom to browse the Internet, post photos and check your email, wherever you are in the world with easy online recharge
Here's more on all that in this video:
All of the above considered, we have another idea: Forget all of the above and use T-Mobile as your cellular service provider.  No roaming fees, unlimited data, text and talk is the claim from T-Mobile which has turned out to be true for us, traveling around the world and never changing our smartphone settings.  Tweet T-Mobile's @JesseDunbar for more information and quick, easy set up.
You'll need to own your phones and the ability to bring them to T-Mobile as 'unlocked' when changing over. I bet you will be glad you did.