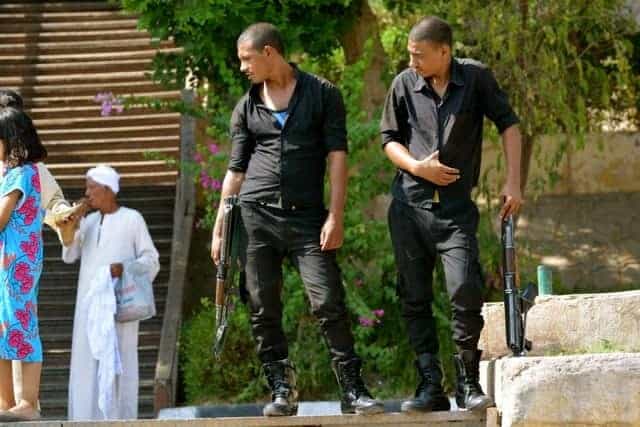 Travel Safety Concerns: Real Or Imagined?
One of the benefits of a cruise vacation is the safety factor; being able to see multiple destinations in the protected environment of your cruise ship.  Without fail, cruise lines do not send ships to places where passengers would not be safe ashore.  Still, if travelers pay very much attention to the news, they have concerns.  Those travel safety concerns can manifest themselves in a number of ways; some good, some not so good.  While it's easy to get carried away over such matters, it's also quite possible to not care enough.  So what to do?  Considering some solid sources of travel information can help put travel safety concerns to rest.  We begin by addressing some common questions and providing definitions for some terms every traveler needs to know.
"Will the airspace I will fly in be safe ?"
"Shall I postpone my trip ? "
"What if flights are canceled ?"
All good questions that prepared travelers need answers for to satisfy their travel safety concerns. Now, let's skip the news sources which get viewers, likes and action by drawing us in with often-sensational headlines…what we call "click bait" in the world of online resources.
Defining Airspace
One effective way to know if your flight will pass over a hazardous area is to see the likely flight path it will take.  FlightRadar24.com enables that, allowing users to enter an airline flight number then see the flight path of that flight's latest trip. Checking this source in advance of flying will indicate the likely path your same flight will take.  Another web site, FlightAware.com, allows searching for flights by departure and destination, bringing more flights to compare on basically the same point to point path.
Normally international airlines make decisions about flight paths every day, based on weather forecasts, winds and projected fuel consumption.  Already flying out of the way to avoid severe weather, airlines might also avoid trouble spots around the globe; perhaps now more than ever.   Tracking the flight you will be on a month from now, it should be fairly easy to see if it avoids areas of concern; if it flies above those areas at all.
They Don't Play Around– Understand that air carriers don't want their planes to get shot down. Instead, they will take proactive steps to avoid putting travelers in harms way, even before flying. We saw this in January when the Federal Aviation Administration (FAA) issued a 'ground stop' on flights at the Fort Lauderdale-Hollywood International Airport after a lone shooter opened fire inside the terminal.
Cancellation, Disruption Or Gut Instinct
Regardless of the reason, any change to your pre-booked travel plan has the potential to be a time-consuming, money-burning situation that can be avoided in many cases.  We recommend being prepared for any reasonably anticipated event by also having a list of alternate flights in case yours is delayed, canceled or modified.  This topic came up inadvertently as the recent United Airlines incident when a bumped passenger being dragged off the plane unfolded.
Initially, the passenger had taken up the airline on an offer to receive compensation and go on a later flight.  After finding out that the later flight was entirely too late, he changed his mind.  Had that passenger been armed with a list of the next few flights out of that airport to his final destination, that unfortunate incident might not have happened.  That's not to condone the airline actions in that case but a very good example of how being prepared can help prevent unacceptable results in a number of travel situations.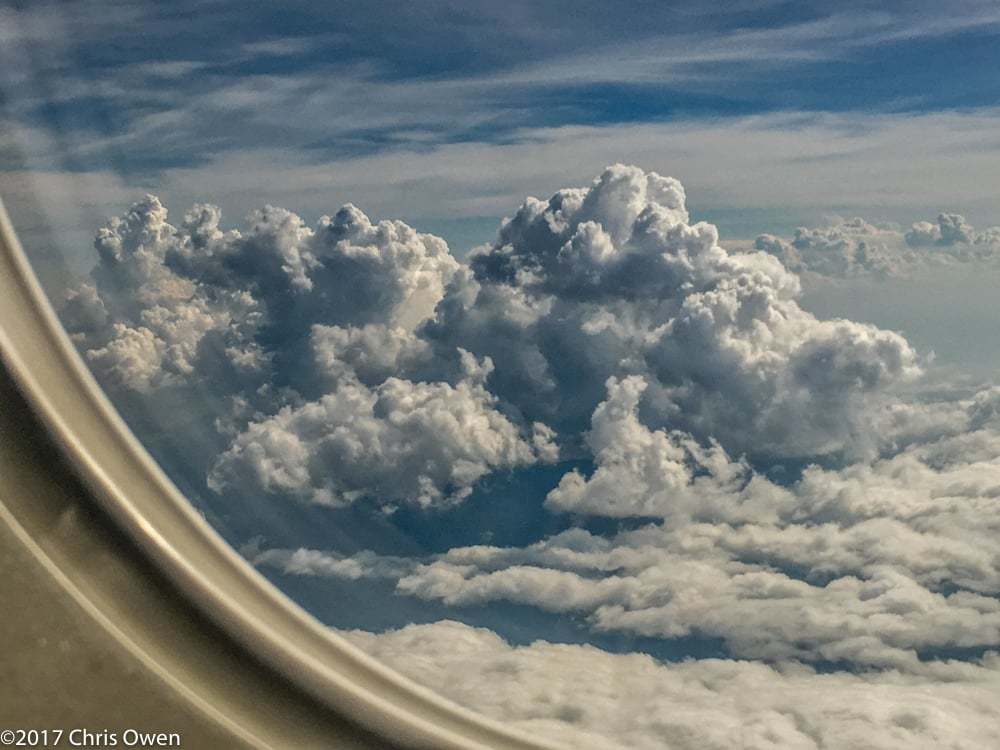 A Case For Travel Protection– Travel Insurance is available from a variety of sources and can provide coverage for Trip Cancellation if disruption causes complete cessation of your flight or cruise for 24 or more consecutive hours.
Cancel for Any Reason insurance works for the gut instinct that you should not be flying.
Trip Interruption can reimburse pre-paid, non-refundable trip costs.
Trip Delay coverage can kick in if your trip is delayed 6 or more hours.
Missed Connection coverage is available to cover unexpected delays.
Where to buy it?  First, check with your existing insurance agent; the person or company that might handle your auto, home, health or life insurance.  They may have something for you at a reduced rate or be a trusted source for direction.  Also check with your credit card company; many offer travel insurance of some kind when travel is purchased with their card.  There may also be advantages to buying travel protection through the cruise line, but all lines are a bit different in their coverage.  Your travel agent will come in handy on this topic.
A Possible Case For Buying Air Through The Cruise Line
Depending on the cruise line and the international air pricing option selected, cruise travelers may have some protection against disruption to international air travel.  Some, but not all, provide a layer of protection not available if buying air on our own. "If any delays or cancellations jeopardize your plans, we work quickly with the airline to get you on the next available flight for your cruise," says Royal Caribbean International of their ChoiceAir program.
…But Buyer Beware
On the other hand, buying air via the cruise line comes with a couple caveats that travelers don't particularly care for.  Generally speaking, the cruise line guarantees to 'get you there' only, leaving the final choice of flights up to them, regardless of the fare option selected.  The cruise line can and does change flights, and not always because of a airline flight schedule change.  Users of cruise line airfare quickly learn the difference between "booked" air and "ticketed" air, often when trying to select seats on flights they tbought and paid for.
Booked Air (aka Confirmed Air) guarantees the rate and flights from point A to point B.  Between when you add it and flying, they will try to find flights priced lower, pocketing the savings.  Surely there's nothing wrong with that if we agree to the price charged at the time we add that air.  It's just the way it is done.  Put another way, this means the reservation has been created, your information has been stored in the reservation system,  a confirmation number has been issued and the flights are being held for you.   This is different than your cruise fare confirmation number.
Ticketed Air happens when the cruise line locks in on the specific flights you will take to get to the city of embarkation and then back home.  An air reservation actually has two numbers to it; the confirmation number mentioned above and the ticket number. You can have one reservation with two people on it so one confirmation number works for both. Each passenger, however, needs their own ticket number. Each passenger needs their own ticket to fly.
Flying soon?  TSA Precheck can help: