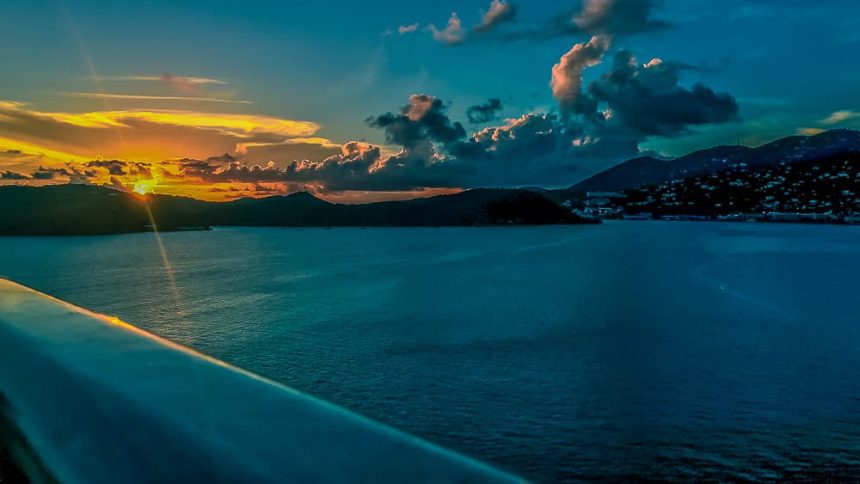 Top Cruise Information Sources And How To Find More
Planning a cruise for the first or hundredth time, working with accurate information brings one of the best travel experiences possible.  Friends and family as well as those we meet while traveling can be great cruise information as can the cruise lines themselves.  Still, those sources might be a bit biased, based on their personal preferences which can be a good or bad thing, depending on how they align with our own focus.  A good travel agent can help and developing a long term business relationship with one is a good idea.  But what about when we're just sitting around home, dreaming of that next cruise travel experience?  Where to turn for the best, most accurate information that is applicable to us as individuals?  We have a number of solid options to consider, all of which look positioned to be even more reliable in the future, for a number of reasons.
USAToday's CruiseLog taps the vast resources of USAToday to bring cruise news faster and more in-depth than just about any consumer-oriented publication out there.  That's not likely to change any time soon.
CruiseCritic News also brings the work of a dedicated team of professional journalists who are right at the top of every cruise line's email list if not on speed dial.
Google News Alerts enable consumers to get travel news of interest delivered to their email inbox as it happens, once a day or once a week.  Here, we can customize the information received based on destination, interest, cruise line or even specific cruise ship.
Trade Publications might provide a bit more information than individual travelers need/want but can be accessed on demand, at your leisure.  Check TravelWeekly, Seatrade Cruise News, Cruise Industry News and others.
Cruise Information Websites And Blogs (like this one) that allow search functions and direct contact with writers where specific questions about topics of personal interest can be asked and answered promptly.  There are a bunch of part-time travelers working this beat that bring good information. Also see full-timers CruiseRadio who recently expanded to include river cruise information, CruiseFever who also has a focus on finding great deals from a Christian perspective, PopularCruising with an uber interest in Disney Cruise Line, Silversea Cruises and others from a millennial point of view, as well as Canada-based FromTheDeckChair who offers the gold bar standard of detailed Voyage Reports.
Cruise Line Mailing Lists and Brochures are a wonderful source of information as well as frequent great deals that get better the more we sail.  Tip: If working with a travel agent, be sure to note that on the sign up form.  Bonus Tip: Forward offers received via email from cruise lines to that agent.  Your good travel agent can often match or improve that offer.
Gathering travel information from a variety of sources often leads to some of the best buying decisions when planning travel.  Continuing with those sources throughout the booking cycle, onto the ships and after we get back home can bring even more wonderful cruise travel experiences.  But what about others?  What should we look for when choosing an online source from which to base buying decisions that frequently can run into the $thousands?
Engaging Social Sources That Post Daily-A good first step is to just start following one socially on Facebook, Twitter, Instagram or some other social platform. Maybe a pretty photo posted on Instagram caught your attention.  Perhaps a photo gallery here or a story there resonated with you and seemed like information we might take to the bank.  That's a great place to start.  Still, there are some critical points to remember when deciding who to turn to for good cruise travel information now and in the future.
Giving Credit Where Due, Now And In The Future- An ongoing issue with potential travel information sources comes after they travel.  While engaged in a live travel event, most social sources will give credit to the cruise line they are with at the time for taking them there.  That's important as all cruise lines do not approach destinations, onboard programming and other elements of the travel experience the same.  Keep following: the ones that continue to credit the cruise line for taking them there after the fact.  Dump: the ones that present that same information after the fact, ignoring the cruise line.
Realize Print Sources Are Going To Be Dated- There are a variety of cruise information travel magazines that come in the mailbox from time to time.  Frankly, the time between when travel actually occurred and when we read it can be rather long, often reported months later.  That's just the nature of the beast and as long as we realize that, great: no harm done. Throw that cruise magazine on the coffee table along with the cruise line brochures as good stuff from which to base dreams. Just know that the interesting cruise option you read about in those publications may not be available any longer.  Your best cruise travel magazine will be one that supplements their print edition with frequently updated online sources.
Highly suggested: use a variety of sources for cruise travel information that will bring a wide variety of perspectives then, after sailing sit back and consider how it all went.  Which sources brought the best suggestions that made the most efficient use of your time when traveling…which might very well be just taking the time to do nothing at all in just the right place.