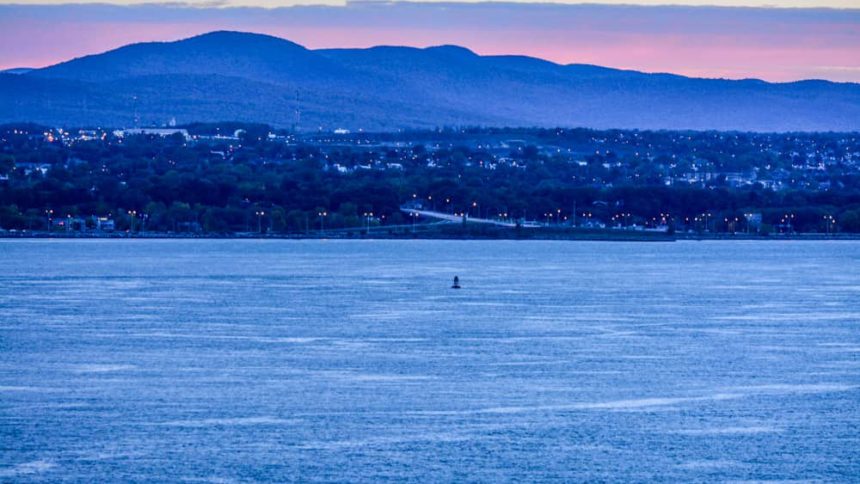 Thoughtful Canadian Port Choice Typical Of Viking Destination Focus
Stopping in the Canadian port of Saguenay with Viking Ocean Cruises brought a full day of exploring. In port from 8AM to 8:30PM, we did not have to go far to experience Canadian history, with locals greeting Viking Star upon our arrival.  While the wilderness of Quebec has mountains, lakes and rivers, it was close-by attractions that were of particular interest.

The Bagotville terminal where Viking Star docked for a long day in port is centrally located and a wonderful place to begin exploring the area.  Hop on, Hop off busses, guided tours and friendly locals helped us custom design a day ashore, and many Viking passengers did.
The tour of the day in Saguenay was actually a nighttime show put on by local residents that brought passengers back to Viking Star late.  There to welcome them home?  Viking Star staff and officers in what is becoming a signature Viking event.
A second stop in Canada brought the only place on this interesting In The Wake Of Vikings itinerary that we have visited before: Quebec City.  This time, our docking position was a bit further away from the main passenger berth area.  That brought shuttle busses back and forth from major attractions throughout the day and an additional option:  Enjoy the included tour of the day or venture out on your own, knowing shuttle service will get us to and from the ship.
We end this sailing in Montreal where I will disembark and go back home to Orlando.  Viking airfare and transfers will see to it that the journey is a nicely planned one, with plenty of time between flights when connecting at New York's JFK international airport.
Cruise travelers sailing with Viking Ocean Cruises in the Caribbean too will enjoy an included tour at each port of call.  When Viking Star begins sailing round-trip from San Juan later this month, many travelers will have bought reduced price Viking air and transfers as well.
Caribbean cruise travelers with Viking Ocean Cruises will probably also enjoy being remembered by crew in the future when they sail again.  This young lady remembered us from a sailing a year ago.  I should have such memory skills, I can't keep my kids birthdays straight!
Viking Caribbean Countdown Posts – In Progress
Thoughtful Canadian Port Choice Typical Of Viking Destination Focus (this post)
Flickr photo albums
Facebook Photo Albums