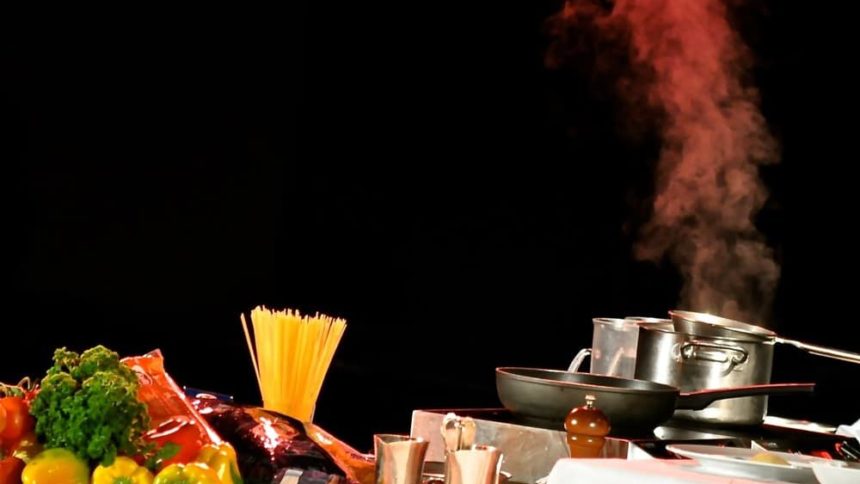 The Star-Studded Seabourn Food And Wine Cruise
Sailing from Piraeus (Athens) to Monte Carlo on April 18, the 2015 Seabourn Food And Wine Cruise will take cruise travelers on an interesting  7-Day Taste Of The Mediterranean itinerary and this one promises to be even better than the last; arguably the premiere culinary event at sea for 2014.  In advance of sailing we have been doing a lot of preparation, getting ready to experience all Seabourn has to offer, no easy task for a variety of reasons.  A sailing on any Seabourn ship brings top culinary events as just part of what they do on each and every voyage.  That's the norm.  Adding an additional layer of  excellence makes for a stellar event at sea that is difficult if not impossible to reproduce on land. The result is a riot of food, wine and culture, with a particular focus on gourmet cuisine.
On the 7-day sailing , Seabourn guests will be invited to join a star-studded team of culinary experts on a connoisseur's cruise around the Mediterranean.  Featured on this 2015 edition, a bullet point list events that proved wildly popular on the 2014 inaugural sailing.
Back for 2015:
Cooking demonstration and guest menu by our celebrity chefs
Extended Shopping with the Chefs outings ashore
Optional tours of esteemed local wineries
Daily tastings of local food and wine on board
Special themed meals featuring local ingredients
Festive deck events and gala luncheons with local entertainment
Wine Appreciation Lectures and Tastings by Seabourn's Guest Sommelier
New this time, two superstar celebrity chefs join the 2015 Seabourn Food And Wine Cruise, again tapping the rich culinary heritage of France and Italy.
Italian Chef Guiseppe Argentino is Executive Chef at the Grotta Giusti Natural Spa Resort not far from Florence, Pisa and Lucca and brings a rich background in healthy yet delicious fare. The Grotta Giusti Natural Spa Resort is set in a private park within a nineteenth century villa.  There, guests enjoy luxurious appointments  normally reserved for royalty along with wellness treatments in a unique and natural environment.
In cooking classes, Grotta Giusti's chef  Argentino explains how all the ingredients are chosen with particular attention to calories.  A natural fit for the Seabourn Food And Wine Cruise, chef Argentino was recently awarded the prestigious Collegium Cocorum by the Italian Chefs Federation.
French Chef Jean-Claude Cavalera is Chef Instructor at the Auguste Escoffier School of Culinary Arts with locations in Austin and Boulder. Chef Cavalera learned his trade at the Plaza Hotel in Nice and London's Savoy Hotel and was formerly executive chef at the Ritz Carlton in Boston.  "From passion to professional, I finally live my dream to teach cooking!" says chef Cavalera, tagged as " one of the great culinary talents," because "His attention to detail and flavor is incredible."
Tagged "The Peoples Chef' by OutFront magazine, Chef Cavalera was described to be "a breath of fresh air in the stodgy world of egos and picture-perfect plates." Of particular interest for Seabourn guests who may be returning for a second sailing of the Seabourn Food And Wine Cruise,  Chef Cavalera's, "humility renders the man absolutely approachable."
Gastronome Adam Sachs (@sachsmo), Editor in Chief of SAVEUR, the iconic food, wine, and travel magazine that runs with the tag 'Savor A World Of Authentic Cuisine'.
Sachs is an award-winning food, travel, and lifestyle journalist.  His influence on the world of good things comes from dues paid at Tasting Table,  Condé Nast Traveler, Bon Appétit, Travel + Leisure, Details, GQ: just about every magazine that has graced our coffee table over the years.
James Beard Awards?  He has five of those. They are recent and relevant.
Sachs brings to the Seabourn Food & Wine Cruise an uber-qualified perspective.  If the moon and the stars align just right, Sachs could very well be the catalyst that sends this event through the stratosphere.  All the ingredients are there: highly-skilled celebrity chefs, ultra-luxury cruise line than knows no boundaries, world-class sommeliers, well-traveled Seabourn guests, an itinerary that takes all of the above to the source of many good things.
Also starring on the Seabourn Food And Wine Cruise, an itinerary that sails through some of the most renowned regions for food and wine in the world:
Continuing the theme made popular by the 2014 edition, the 2015 Seabourn Food And Wine Cruise brings an intense schedule of events, layered on top of what Seabourn does on each and every sailing. Getting closer to sailing, we are seeing a familiar pattern as the luxury cruise line adds more detail to the onboard programming:
Day 0: Athens:
Colonnade – Greek Market Dinne
Main Dining Room features Greek specialties
Patio – Greek Dinner
Culinary theme movie in the grand salon
Day 1: Monemvasia:
Fresh Greek yogurt – live stations
Colonnade – Local market lunch
Patio Dinner – Kebabs & Gyros
Local Greek Dancers on Deck
Greek dessert offering – baklava tasting with Ouzo party
"My Big Fat Greek Wedding" movie under the stars
Day 2: At Sea:
Cooking Demonstration by Celebrity Chef
Wine Lecture with Guest Sommelier
Mediterranean Galley Market lunch
Wine Tasting
Main Dining Room – Celebrity Chef Dinner
Colonnade – Dinner feature some of the celebrity chef dishes
Local Wine paring with the Chef dinner menu
Grappa tasting
Day 3: Amalfi:
Sail-in Event Amalfi – Cappuccinos and Bellini's on deck with biscotti e Cornetti
World champion of Pizza making and Mozzarella Demonstration
Patio – Pizza and Calzone event during lunch time
Local Mandolinos strolling during lunch
Sail away – Limoncello Tasting made by local people
Main Dining Room – Flavors of South Italy in the wine pairing sponsored by
local vinery
Italian Amari – digestive tastings
Day 4: Rome:
Shopping with the Chef
Colonnade and Patio – Local Lunch, local chefs preparing fresh pastas dishes
Wine lecture with guest Sommelier
Italian Dessert on the Deck
Rock the Boat
Main Dining Room Dinner – add local flavor
Day 5: Florence/Pisa:
Shopping with the Chef
Tour possibility – Banfi Event
Welcome Back market in the castle event on the pier with local specialties
together with Italian tenors performance
Colonnade – Tuscany Market Dinner
Patio Dinner – al Fresco
Feature Local Dishes in the Main Dining Room menu
Day 6: St. Tropez:
Crepes on deck and patisserie sailing-in event
Shopping with the Chef
Feature local Market lunch in Colonnade and Patio
French accordion players strolling during lunch
Pastis sail away
French Farewell Chef Dinner
Colonnade Classic French Dinner
Cognac tasting
See your travel agent or contact Seabourn directly to plan and book what looks to be one of the premiere culinary events of 2015.   First, take a look at our coverage of the inaugural Seabourn Food & Wine Cruise to get a good feel for what this latest offering is likely to be all about: