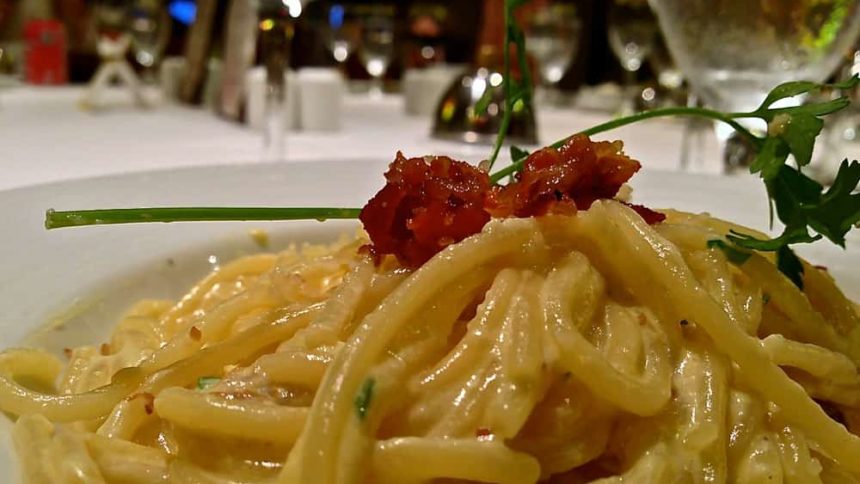 The Ambiguous Topic Of Cruise Line Dress Codes
Often open to more than one interpretation, the ambiguous topic of dress line codes can be a considerable factor when choosing a cruise line to do business with.  Some travelers want to leave formal wear behind, thinking 'that's what I wear every day to work and a cruise is not work'.  Others like anything requiring formal wear, embrace the idea and plan far in advance what they will wear every day of the sailing.  It's a topic that receives a great amount of attention, reflective of passenger desires and perhaps a sign of the times.
The Evolution Of 'There Is Something For Everyone' 
Cruise lines want us to enjoy our sailing, whatever that might mean to us.  Previously, the 'There Is Something For Everyone' benefit of cruise vacations has made travel via passenger ship a perfect choice for a number of travelers.  Families like age-appropriate onboard activities that appeal to everyone and knowing just what to wear for dinner to avoid awkward moments in the process of doing so.  Solo travelers too like dress codes, eliminating the guesswork in what to wear.  That's an especially important factor when not traveling with someone else they can engage in a  'break the dress code together' sort of way.
Also a fan of dress codes: those who do not do their homework before traveling.  This topic can get really ugly really fast, with the traveler who did not plan appropriately relegated to the ship's less formal buffet or dining via room service every night.

Unfortunately, There Are A Lot Of Stupid People In The World
Surely, no one should be surprised if they showed up at dinner in swimwear and flip flops….well, actually this is a bigger issue than one might imagine.  'Every night' has been the answer received from dining room managers when asked "How often do you turn passengers away who are not dressed appropriately?" on a number of recent sailings and as many different cruise lines.  Actually, this topic has been lighting up message boards and discussions about cruise travel for years with no end in sight, regardless of cruise line efforts to make the hot button topic go away.
Is It The Code Or The Interpretation?
Where the ambiguity often comes in on dress codes is in their interpretation.  Celebrity Cruises, like most major cruise lines, recently relaxed their dress code and added detail that one would think clearly defines what to wear.  First, let's take a look at the previous dress code.
Celebrity Cruises Smart Casual-
Ladies: Skirt or pants/trousers (no holes, rips or tears) complemented by sweater or blouse.
Gentlemen: Pant/trousers (no holes, rips or tears) with collared sports shirt or sweater. Shirts must have sleeves.
Celebrity Cruises Formal-
Ladies: Cocktail dress, gown or dressy pantsuit
Gentlemen: Tuxedo, suit or dinner jacket with slacks.
Celebrity Cruises  Evening Chic
Now on Celebrity Cruises, the concept of Evening Chic applies up to two nights on every cruise and it goes beyond what to wear. Evening Chic activities are being introduced, and Evening Chic attire is replacing Formal attire. While dressier than Smart Casual, Evening Chic is intended to be less dressy than Formal attire.
Women should feel comfortable wearing:

A cocktail dress
Skirt, pants or designer jeans with an elegant top
Men should feel comfortable wearing:
Pants or designer jeans with a dress shirt, button-down shirt or sweater
Optional sport coat or blazer
I chose Celebrity Cruises as an example for one reason.  Their reference to what men or women 'should feel comfortable wearing' is huge and goes right to the heart of the matter. Regardless of the cruise line, ship, time of the year one sails or just about any other factor, travelers want to feel comfortable.  No ambiguity about that.