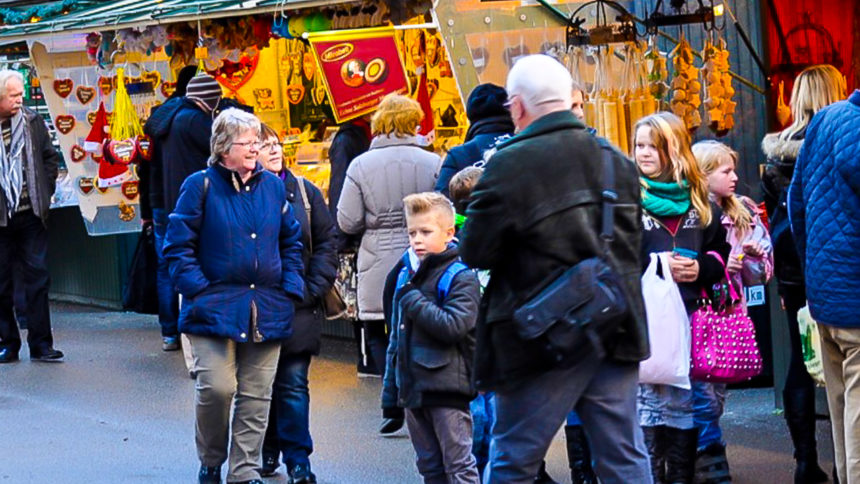 The 12 Days Of Viking Christmas: When Winter Travel Is Worth It
Going to Europe for the first time can be a scary proposition.  Make that going to Europe in the Winter. Add in that home is in sunny Florida.  Now, simply the notion of leaving warm weather for cold could easily talk many travelers out of the idea.  The good news is that Viking River Cruises makes the process of getting there, what to do on the ground and getting home quite easy.
A new land, different language, different currency, the time change and more.  That Viking River Cruises handles all elements of travel to and from the ship takes away much of that uncertainty.  An onboard event early in the voyage tells about the history and composition of the EU (European Union), at a time when that information is useful. Pre-cruise hotel packages available enable travelers to arrive early, effectively putting the time change (jet lag) issue behind them and hit the ground running, spending even more time at the destination.  Post-cruise hotels offered can allow travelers to linger a bit at the final destination on that cruise itinerary.  Bonus: staying an extra day opens up a huge window of possible more convenient flights too.
Overnighting at the first city on the itinerary allows for passengers to arrive from around the world at different times to get settled in and then get going in earnest on day two.  Commonly offered on Viking itineraries, a casual walk/tour around town on the first day to stretch our legs.  Shuttles will run back and forth from one of the best Christmas markets in Europe.  That works too.
It takes a lot to get us out of Florida in the Winter unless that destination is as warm or warmer.  In what might be my final answer to travelers with objections as temperamental as 'will the weather be nice?", 6 months in advance:  Winter travel is worth it to experience another side of Europe, one a summer visitor has never seen.
Taking a step away from the holidays for a moment, the photo gallery here is from a summer river cruise.  An entirely different scene.