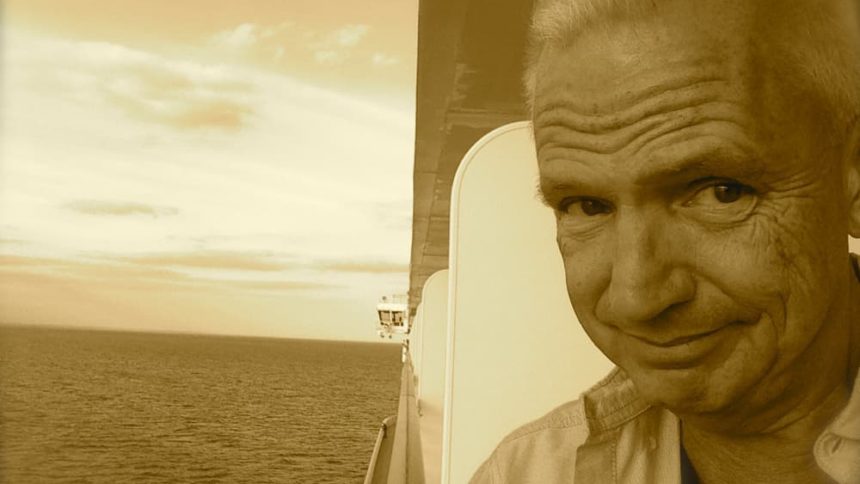 Looking back on sixty years of surviving life on the planet Earth: a few items I am happy about, a few I am not so happy about and some that are as yet unresolved.  I have some friends that I bounce ideas off of who say of the idea behind this post: "good, your readers should know more about you" and "risky if you do it right, once that door is opened, it is difficult to shut." Those did not sway me one way or another.  But one said "No way you can spin that into something about travel, be prepared for that" which came off as more of a challenge than a concern, so here goes.
Well-intended things that never materialized
I did not really have to learn the metric system after all. I did not think so in 3rd grade and have been proved right. So far. Knowing the °C conversion from °F, on the other hand, would have been nice to know before traveling to Europe/any place that uses °C.  (C°x2-10%+32 I found out on a Viking River Cruise)
America is a great place, anyone can grow up to be President of the United States.
I absolutely think this was true when I was a child.  It is probably still true today by adding ", if they have enough money."
Disappointing,  that we call our presidents "Bush" or "Obama" and not President Bush and President Obama, a title that, no matter what one thinks of the individual, I believe is deserving of respect; or should be.
Society Evolves
My life began in  a society that operated like this: the dad worked, the mom stayed at home, raised kids and did not get near enough credit for doing so, kids went to college,  parents retired comfortably, repeat.
Over the decades I saw that same model become much more difficult to emulate, if possible at all.
Sad on one hand, the evolution of family and society has had some highlights along the way too.  That my gay brother who grew up in the late 50's and 60's might not have been beaten, harassed or discriminated against as much and/or have more than his share of obstacles to overcome in life before dying alone is a step in the right direction.  That it is ok to have friends who are 'different' in one way or another is good too.
Disappointing:
I'm still disappointed that flying cars are not a reality, like George Jetson seemed to indicate they would be.
I often wonder how many years I shaved off my life by trying to be cool like the Marlboro Man was in 1964.  Sorry it turned out that "Cigarette Smoking May Be Hazardous To Your Health" was a bit of an understatement.
I thought Americans would have been able to travel freely to Cuba by now.
We seem to have lost the War On Poverty that began in the 60's.  People still stand on street corners and beg for money or food.  Decades ago they were called "beggars, hobo's or transients" and now they are simply "homeless".
Remembering the first 'Earth Day' in 1970 when we pledged to do a better job of protecting the environment. We haven't.  Interestingly, the idea for Earth Day was born in a UNESCO conference the year before.  Little did I know that decades later I would be checking UNESCO World Heritage Sites off a list we traveled around the world, writing about cruise vacations.
Legalization of Marijuana- Say what you want about recreational users, that a little child with convulsions is prevented from receiving a strain of Marijuana that would greatly improve their quality of life is a crime.  When my niece had convulsions as a small child we would have done/used anything to help her.
Exceeded My Expectations
Smartphones- Nearly there on bringing us StarTrek-quality Universal Translator ability, smartphones have totally blown away my expectations.
Technology In General- That we recently landed on a comet is pretty remarkable.  That scientists were able to let us hear what it sounded like when that happened is even more so.
Car Safety– Someone, somewhere is doing a good job of keeping us safe in the automobiles we drive.  That Lisa is alive today after a wreck that she might not have lived through decades ago speaks volumes.
Marriage- After 30+ years I am no better at it than I was on day one, but that's ok.  We took the "for better or for worse" part of the wedding vows seriously and I believe that has served us well.
Travel- Growing up in the midwest I thought the exotic places I saw in James Bond 007 films were just that, places in a movie plot that I would probably never see.  Just back from visiting Monaco on the Seabourn Food & Wine cruise, I can check the location of GoldenEye off the list.  Cruise travel has taken me to Jamaica and the site of Dr. No first with Carnival Cruise Lines, to Haiti and where Live and Let Die was filmed with Royal Caribbean, the Bahamian location of Thunderball with Princess Cruises, Austria where The Living Daylights was filmed with Viking River Cruises as well as the Czech Republic (Casino Royale) and Southern France (Diamonds Are Forever)  among others.
Regrets, I've had a few
I seriously wish I had paid more attention to the topics of 'History' and 'Geography' in school. Then again, at sixty I have a working knowledge of the last half-century having lived it firsthand.
I wish I had taken more time to know more people personally.  This will probably be a driving force in my future endeavours and the reason I currently am more prone to tell the story of people on a cruise ship enjoying the hardware as opposed to a story about the hardware itself.
I was never a rock star. Nevermind that I have absolutely no musical talent; still a disappointment.
I wish I had spent less on 'things' and more on 'people'.  I sometime wonder if I had all the junk I have purchased in my lifetime piled up in the backyard, how big would that pile be?  I already know the pile of people would be small and aim to fix that.
Thank You
The Shawnee Mission School District in Kansas where I went to school, for providing an excellent base of knowledge from which to launch my life from.   Various colleges and universities, not so much.
My parents who sacrificed whatever they needed to sacrifice for us to live in an affluent suburb of Kansas City including, but not limited to the discrimination aimed toward those of the Jewish faith who, at the time, were not allowed to live in certain places. Ironically, those of the faith own most of those places now.
Adventist Health System that Lisa has worked for since being a volunteer in high school that has taken great care of us over the years and will add up to a longer life with initiatives like their Healthy 100 program; which will probably keep me writing in this space for quite some time, like it or not.
Dale Carnegie; the "How to Win Friends and Influence People" thing has served me well.
Joel Osteen, his whole "talk to God like a friend" way of living is what I have always done anyway.
Everyone I ever booked a cruise for- If my life ended today, being a travel agent would rank as one of the most fulfilling parts of my life.  For me, the very best part of a big ship cruise vacation is sail away; when the giant cruise ship finally starts moving and I watch as the cares and woes of passengers fade away.  That's gold.
Everyone who reads this or follows me/us on our social channels: You don't have to and there are a lot of other choices.  It means a lot that you come here frequently and click on other things we do.
Advice: The best advice I have for someone turning sixty years old came from some people I met on a cruise not long ago.  Explaining that I was on the verge of hitting that number, they quite matter of factly told me "Well, there's nothing you can do about it so you might as well enjoy it", said the 85- and 87-year olds…then went immediately into telling me of the great cruise vacations they had planned for the future, as so many cruise travelers do.
More to come…