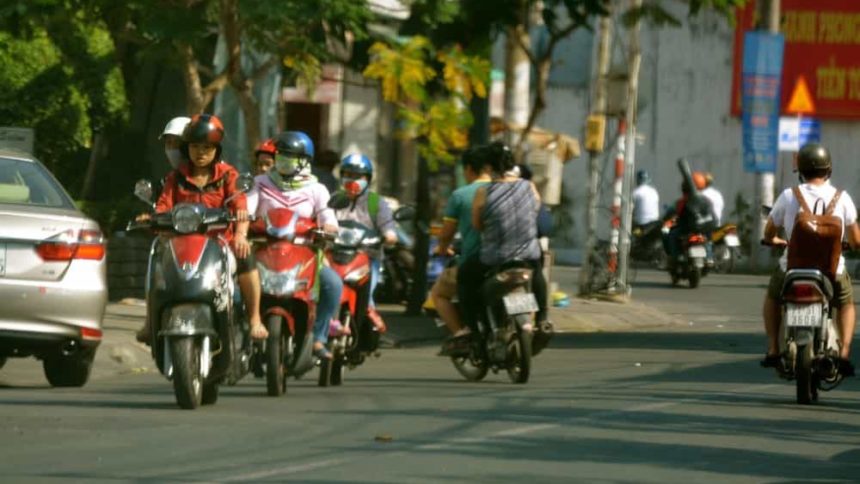 Seabourn: Your Questions Answered
Just past the half way mark on our 14-night Taste of Asia Seabourn Food And Wine Cruise, it's time to answer some questions that have come up along the way.
Safety On The Ground
Roger C from Tulsa asks "So, visiting that part of the world; how does it compare with visiting Egypt and Jordan?" and "Did you have to get visas for any of these places before you left home?"
Roger is referring to our river/land trip with another luxury travel company, Abercrombie & Kent, not long ago and our walk away impression of that part of the world as "safe in the right hands".
This is totally different Roger. Like A&K, Seabourn does not travel to parts of the world where there is cause for concern over safety issues. We have found the ports safe to visit and safe to wander around a bit too. Shopping with the chefs, nearly everyone along with our groups has strayed from the pack to explore a bit on their own, catching up with the group later. It's actually pretty easy to do as the group as a whole moves pretty slow. Some along for the popular tour like to stick right with the chefs, watching them select local ingredients that they will see on the menu later that day. Others like to get a more global view of the market, looking for things on sale of interest to them.
On Visas, we did not need them for any place we visited in advance. My airline tried to insist that I needed one for Hong Kong. I did not because Hong Kong was simply a transit/embarkation port for me. Others who came in early, before the cruise began, did need a Hong Kong visa. They figured it out and let me on the plane…but this is something we want/need to know in advance of travel. Failure to have the right documentation can result in denied boarding. None of that here though.  Seabourn took care of getting multiple entry visas for Vietnam (called 'landing cards') ($0) and for Cambodia ($50).
How Does This One Compare?
Betty and Bob from Florida followed along on the first Seabourn Food And Wine Cruise and came along on the second one. Their question is simple: "How does this sailing compare with the first two F&W cruises? Do you miss us?"
Short answer: This edition of the Seabourn Food And Wine Cruise compares quite favorably and Yes, I miss you, sort of.
More complete answer: The first two Seabourn food and wine cruises were in the Mediterranean and along for the ride were celebrity chefs from France and Italy. Branching out to test the notion that formula for success to other parts of the world, I'd rate what we have seen so far as quite the success. Each sailing has been different, the 2017 sailing (to be announced shortly) is scheduled to return to the Mediterranean but not until after proving that the franchise works here first.
It works but for different reasons, some unexpected.
This part of the world, for example, seems to be more of a bucket list place that fewer of us on board have visited before. I was not alone in being a traveler who had been to a number of the ports in the Mediterranean. On the plus side, that made skipping going ashore at Mediterranean ports an easy call for me, focusing on the food and wine related events more. Here, I wanted to get off the ship more and see these amazing place. That worked out nicely as on this 14-night itinerary, most Food and Wine content was focused on the plentiful days at sea; there were six of them.
Another reason this particular sailing worked well was a bit of a coincidence from a passenger point of view. Also happening on this sailing at the same time, rollout of the new celebrity chef Thomas Keller menu items on Seabourn Sojourn. Seabourn Quest and Seabourn Odyssey have already received that treatment. What we have seen are some very interesting and unique dining concepts, that look to be quite exciting, different but on the same high level that is typically Seabourn.
Happy Places?
Sally S from Omaha wants to know "How about the people you have met along the way? Friendly? Especially in Vietnam; any hard feelings from the Vietnam War?"
Sally, everyone I met so far ashore has been about as friendly as one might expect if not more so.   I think that 'if not more so' comes from an obvious push to attract tourism by the destinations we have visited so far. We saw that in Halong Bay as the government is in the process of building attractions right by the cruise port. In Saigon, they are totally set up for tourism with an infrastructure that can handle a lot of visitors.  Interestingly, the locals refer to the 'Vietnam War' as the 'American War' which really puts things in perspective really fast, otherwise that was the only unsolicited reference I heard to that topic.
Passing through plentiful security checkpoints in Hong Kong set the tone for what we would experience along the way. In Vietnam, first contact with immigration officials clad in a uniform that had what I would describe as a distinctly communist feel gave way to a more relaxed impression rather quickly. Some checkpoints were more relaxed than others though.
Also check: