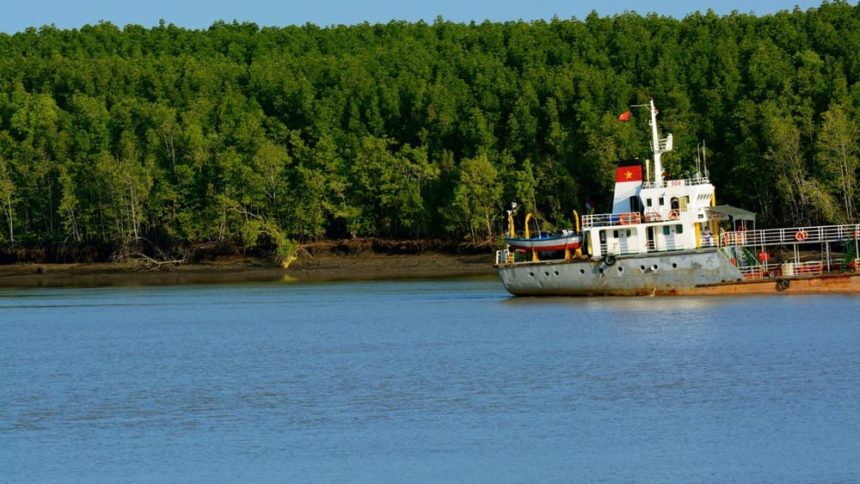 Seabourn: Sailing On The Saigon River [VIDEO]
Leaving multiple days on the South China Sea behind us, the Seabourn Food And Wine cruise went inland, sailing on the Saigon River to the city once sharing the same name.  We spent several hours on the Saigon River, a part of the world that cruise ship Captains consistently rate one of the most difficult to navigate.  To fans of river cruising, the scene was a comfortable one as we watched the Vietnam countryside pass by on both sides of Seabourn Sojourn.  Still, that was about the end of similarity to river cruising as we confirmed aboard Seabourn Sojourn and highlight today via photos and video.
Sailing for a bit over four hours, we arrived at the Saigon Cruise Port, centrally located about 10 minutes from the city market.  We would spend the rest of our first day in Saigon on a trip to that market for Shopping With The Chefs.  In port two nights, the following day would bring a guided tour of the city.
[URIS id=56349]
Follow Along With Us
Click Here
For A Complete Listing Of All Our Seabourn Food And Wine Cruise Coverage