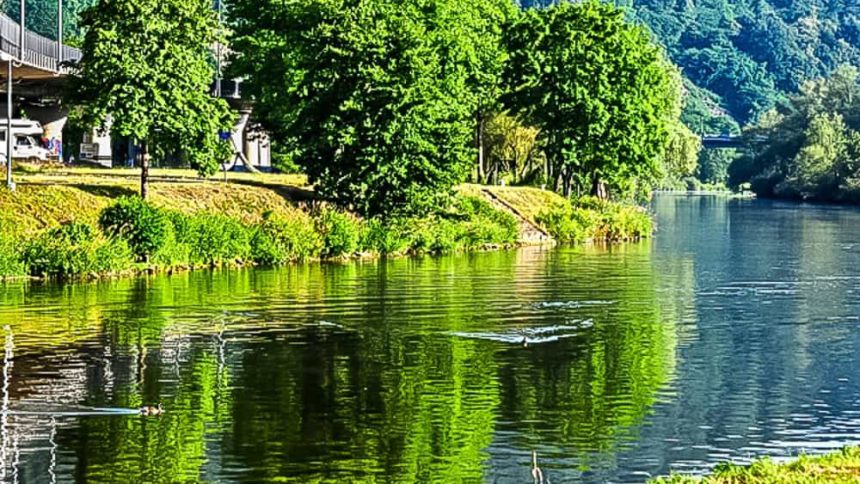 Reflection Brings Amazing Travel
I often sit here wondering what topics are of value to readers before I write. The idea is that better prepared travelers make better buying decisions and enjoy the experience more.  That seems to work out as we enter our 17th year of doing this in one form or another.  Still, from time to time readers write with specific questions on topics that may or may not have been covered before.  Such is the case with a recent email from (we'll call him) Robert who recently found us here. Robert has some interesting questions and observations about a variety of relevant topics concerning cruise travel today.  At the end of this post we'll talk about how taking a look back is an important part of the process and come to the conclusion that reflection brings amazing travel.  But we have to get there first, visiting a number of topics along the way.  Strap in and come along, this is an interesting ride.
We begin with the bulk of Robert's email, totally unedited:
"The reason I'm writing is to let you know…in case you don't already…that Norwegian Cruise Lines has initiated a policy that I found extremely disgusting on our recent Hawaiian cruise with them.  The bev pkg was not even offered…they claimed the US doesn't allow it (but it's available on Alaskan cruises).  But…the real raw rub was their policy not to allow ANY liquids on board the ship…even the expensive bottled water that they sold me couldn't be brought back onboard.  I believe it is motivated purely by their greed…we were captive and had to purchase their few…and expensive beverage packages.  No possibility of bringing a bottle of beer or soda or wine on board.  In fact, I had two bottles of liquor in my suitcase which were wrapped as Christmas presents to give to friends we were meeting after the cruise.  They confiscated one of them but not the other.  I got the bottle back at the end of the cruise."
"In general, I would recommend people avoid NCL like the plague.  I've traveled Regent (no need to say they are excellent in all regards) and Princess.  Princess is or at least was far superior in service and costs to NCL.  I paid about $50/day for their bev pkg which included bottled water, specialty coffees and wine from their very nice wine bar plus sodas.  NCL would have been $79/day…if it had been offered and the fine print says they would charge an 18% gratuity, I think per drink?? plus water isn't included!!!  Beverage service in the buffet room on the NCL Pride of America was nonexistent.  We had to go get coffee, juice, etc.  The only buffet service was delayed dish bussing.  Even dining in the main dining room the service was slow and slow and slow.  The food was delicious at least."
Robert- Thanks so much for writing. You bring up a number of interesting topics so let's dive right in.  First, on the Norwegian Cruise Line beverage topics there are a number of different things going on here.
A little background: On most other cruises, the ship will stop in at least one foreign port of call to satisfy the requirements of the Jones Act.  Part of that law enables cruise lines to own and operate foreign-made ships, fly foreign flags, hire foreign employees and avoid paying U.S. taxes.  That's a huge factor enabling the value offered by cruise lines.  Norwegian's Pride of America (POA) all-Hawaii itinerary does not stop at a foreign port and does not satisfy those requirements of the Jones act …which is OK because the ship is U.S. flagged and uses U.S. citizens as crew.
A Different Kind Of Floating Hotel
To make a long story short and get to the point: POA is basically a floating Hawaiian hotel and subject to Hawaii liquor laws.  Those laws prohibit selling "an unlimited quantity of liquor during any set period of time for a fixed price". Law brings a bona fide reason why the (otherwise very popular) unlimited alcoholic beverage package is not offered.
As far as why Norwegian does not allow bottles of anything to be brought on the ship, that's a bit more loosely related to the same law but the same thought: If you had a bottle of booze and could pour it at will, there would be no control on your consumption.  That policy/law is surely convenient for the cruise line but it's really not a matter of greed.  Many cruise lines do not want passengers to bring bottles of anything on board because they make money selling it.  To be fair, it's not that they are filling the bank with gold off the money they make from selling a beer for $10.
Norwegian's Hawaii product, like other big ship cruise lines that follow the same business model, offers a cruise fare that is actually far less than they actually need to turn a profit.  That's not deceptive in any way. Travelers can pay just the cruise fare (including port charges, taxes and government fees), nothing more and sail.  It's not easy, they would have to stiff the crew on tips and spend nothing on board,  but it can be done.  That's the reason more inclusive cruise options cost more up front…they have to make money somewhere.
If we step away from Norwegian, that business model and Hawaii for a moment, I have a better illustration that might be helpful.
The other day I was driving to a local shopping center here in Florida and passed a Kentucky Fried Chicken outlet.  Advertised as a great deal was a bucket of chicken for $19.99.  'Funny', I told my wife, 'it does not seem all that long ago that a great deal at KFC was a bucket of chicken for $9.99'.  Such is pricing in the world of today.  Interestingly, I was looking at an old invoice for a 4 night sailing of Carnival Fantasy we did in 2005, three people in what was then called a category 11 balcony stateroom.  The price: $1624.29.  Pricing the exact same sailing, ship, itinerary and stateroom today, the price is $1589.05….less than it was twelve years ago.  Are there any other travel options we can say the same of?

Be Careful What You Ask For, You Might Just Get It
That odd math speaks to why/how a cruise line (any cruise line) sells five beers for $40 and why they have cracked down on what we used to refer to jokingly as 'booze smuggling'. It's serious business now.  Cruise travelers want, demand and enjoy a value that is, frankly, unrealistic.
Bottom line: on the beverage package/liquor price and policy, I'd give Norwegian a pass. For the most part, they have a valid reason for not having it in Hawaiian waters. By the way, intended as such or not, the notion of wrapping liquor as presents to get it on board is not a new one.  We were doing that in 2001, as we see in this photo where Sydney guards a case of Heineken wrapped as 'a gift for the Captain'…which actually worked.
Service, however, is another matter entirely.  As you mention and should expect, better service will be found on luxury lines such a Regent Seven Seas, Seabourn, Windstar, Crystal and others.  You're paying for more of it with a luxury line and less with a less expensive line.  I think your decision to write off Norwegian is absolutely appropriate…for you. Someone else might not care if someone refills their coffee in the buffet area.  They're traveling with their kids and will send one of them to fetch it.
The super interesting part of all this is that your concerns absolutely verify something I have thought for quite some time: there is a cruise line for everyone…which I will amend to include ..'but finding it can take some work'.  Complicating matters, what we want from a cruise line changes as we do.  The family cruise experience we thought was 'the best vacation ever' on our first family cruise is of less interest now.  That family cruise experience has great value, opens up a world of travel to many who might not have experienced it otherwise but it's not the best option for me today.
Actually, You Already Have Your Answer
Robert's email actually began with a different topic, leading with  'I did a Google search for the Viking Silver Spirits Bev Pkg and found your site.  I'll look for it in the future.  We are doing a Paris to Swiss Alps trip with Viking Apr 1st…they included airfare and the bev pkg plus many tremendous additional things (notably, TEN shore excursions INCLUDED).  It still isn't cheap, but all those extras made it a great 70th bday present to myself!
All of the above actually brings us to your choice of Viking River Cruises and their Paris to the Swiss Alps itinerary, absolutely a great choice for a 70th birthday present to yourself.  I am confident that you will find fellow well-traveled passengers onboard focused on the interesting destinations you will see along the way.  To get the most out of that experience, I highly encourage you to study up on the destinations you will visit.  Viking covers those places very well on board, with cuisine and wine changing to reflect the itinerary as you go along.  If you're a reader, they have a suggested reading list that is quite appropriate and helpful. If not or in addition, the Viking video collection very accurately depicts what you will experience.  Also a good idea: take them up on their offer for a certain $ off your next cruise certificate you can get on board.  Odds are you will want to do it again.
On the Silver Spirits plan, one of the best parts is that the bartenders (called Bar Chefs) take a real interest in making the experience an interactive one when they find out you have the plan.  They really enjoy learning what you like and helping discover new wines, etc is a bonus.  Also on that topic: no problem bringing your local wine or beer back on board.  There is a refrigerator in each stateroom and Viking encourages their travelers to engage the destinations in such ways.
Will it be perfect?
Backing up to your Norwegian Cruise Line experience, will your Viking experience be without flaw? Probably not. It would be unrealistic to expect any sort of travel to be absolutely perfect with no surprises along the way.  There are those (I am one of them) that think those surprises that shake things up a bit along the way are some of the best parts of it all. With 70 years on the planet, I suspect you too can handle a little twist or turn here and there. Still, there are 'little things coming up along the way that make things interesting' and then there are 'service failures'; two entirely different animals.  However you got here, I think your decision to leave Norwegian Cruise Line in the dust is appropriate. For you. Frankly, there are too many other choices and the clock's ticking my (new) friend.
Robert- thanks so much for your questions, comments and reading.
On The Other Hand
Robert's experience on Norwegian Cruise Line was disappointing, for whatever reason.  After traveling, back home reflecting on the experience, what else really matters?  Surely we should ask some appropriate questions after the fact to be better at traveling going forward.  But that's another topic we'll tackle later.  On the other hand, not everyone had the same experience as Robert.
Ben Sousa is also an experienced cruise traveler and one of two brothers who founded CruiseFever.net, an excellent source of cruise information, also featured on our NEWS page.  His personal experience was about as far in the other direction as it could be.   Chatting with Ben about sailing Norwegian Cruise Line's Pride of America, his takeaway was quite different."Best cruise I ever took" said Ben, citing long times in port and multiple overnights as stars of the unique Norwegian Hawaii offering.
Ben's thought on the drink packages spoke not to the availability but the viability. "Even if Hawaiian laws allowed the drink packages, it wouldn't make sense anyway since you are in port for 100 of the 165 hours of the cruise with two over-nights" he added, bringing up one of the most difficult parts of judging if an all-you-can-drink package is a good value.  For the math to come out in favor of the traveler, they have to be on the ship to take advantage of the package.  Ben's observation that they probably won't be limits that time and the perceived value.
Read more of Ben's experience aboard Norwegian Cruise Line's Pride of America at CruiseFever.net, including these interesting articles
Reflection Brings Amazing Travel
Travel agents know one of the most critical times to contact their clients is after the fact.  Agents may have checked all the boxes in the right order and added a few of their own in advance of travel, setting their client up for success as much as humanly possible.  Still, we hear from travelers who did not take the time to reflect on the experience as Robert did.  Maybe they went along with the general consensus of opinion among others on a particular trip.  The notion 'Well, if everyone else had a good time it must have been good' is actually quite common.  Also common and perhaps even more difficult to define: the right or wrong attitude going in can make all the difference.
Stepping back to Ben from CruiseFever for a moment, this is a traveler who goes out of his way to focus on what matters. In the same conversation I had with Ben about his experience on Norwegian Cruise Line that brought his "best cruise ever" also came "..gotta see the positive in everything" and "life is too short to be miserable".  Amen.