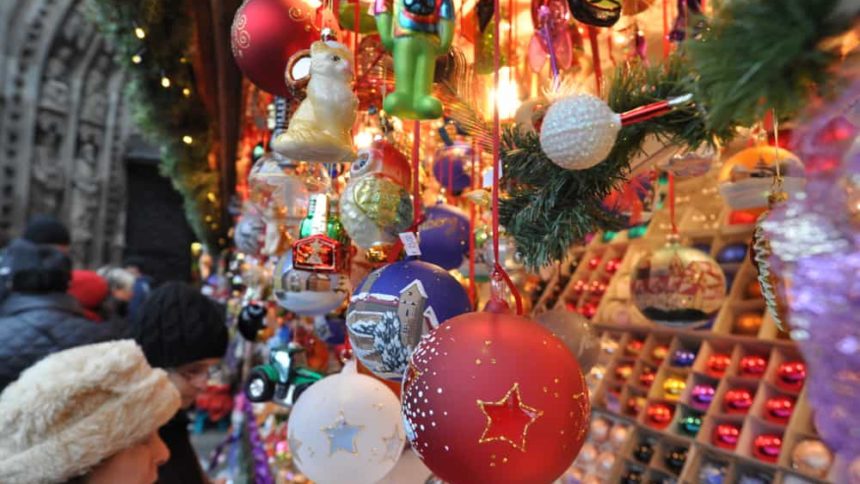 Plan Now For Your Christmas Markets Cruise
The other day, a friend told me she was going on a Christmas markets river cruise and was quite excited about it.  After traveling with Viking River Cruises to the Christmas Markets of Europe, I had no problem understanding that excitement but thought "What should I tell her that I wish I had known, before we did it?"  Lisa and I put our heads together and here is what we came up with:
Dress Appropriately-
Depending on exactly when you sail, the weather can be very cold.  Warm winter coats, gloves and scarves are a good idea. Lisa adds "bring boots!", remembering cold feet without them.  I remember bringing the full-length winter coat I took to Alaska and never used. Sailing the second week of December from Passau to Budapest, I was glad to have that  with me.  Packing-wise, on the up side, you will not need formal wear on your Viking River Cruise as onboard the dress is informal.  I mention this now, during the summer, when warm-weather travelers can find bargains on cold-weather clothing they might not use all that much in the future.
Seek The Sausages
They are hard to miss as the aroma fills the markets in winter as they do the farmers markets and bier gardens of summer. Normally served on a bun with or without mustard, this is as much a part of Christmas markets as Christmas itself.
Seek The Pretzels
These are no Aunt Annies mall-like pretzels, these are the real thing and come in a variety of flavors that go well with a good, strong German beer, even in the winter.
Bring Cash
Some booths at Christmas markets take credit cards but cash (€Euro) is king.  If buying Euro before leaving home, get lots of €5 and €10 bills.  Good news for those accustomed to Caribbean sailings to Mexico: Prices are clearly marked for the most part and haggling is not part of the deal.  If buying Euro on arrival, find a bank ATM for the best exchange rate.
Sidewalk Cafe's Are Still Abundant
Perhaps not as numerous as in other seasons but, wrapped in see-through plastic, the sidewalk cafe experience that so many love about Europe is still very much an option. If anything, the cold weather makes that Euro cup of coffee more of a pleasure.
Go With A Gift List
Gifter or not, the shopping opportunities were tremendous along the river as our Viking River Cruises longship went from town to town. On our sailing, there were a number of passengers that do a Christmas Markets cruise every year, mainly for the gift-buying options.  They bring an extra suitcase along with them, just for the gifts they will bring back home.  On the way there, they pack their winter clothes that will be needed on the scene.  On the way back, they wear the winter clothes and fill the space with gifts.
Collect Ghluwein Mugs
Ghluwein is a wonderful hot mulled wine beverage served at every Christmas market.  Served in mugs unique to that particular market, a €1 or €2 deposit is refunded if the mug is returned.  Don't return the mug: they make excellent souvenirs of your Christmas market cruise.
Want more of an idea about what it is like to be at a Christmas market?  See this Viking River Cruises video