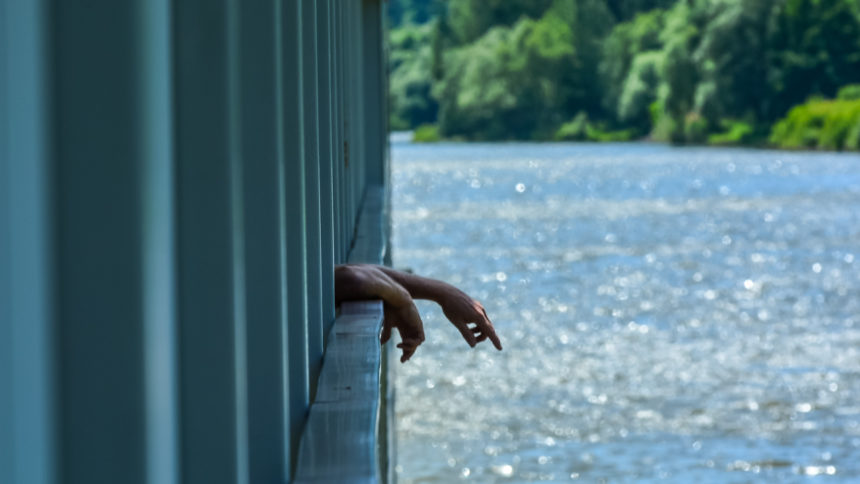 Ocean v River: Another Look
Choose either a river or ocean cruise and they both sail on water. At first glance, one might think that is about all they have in common.  But a closer look reveals that those who design the overall choreography of either might be working from the same playbook.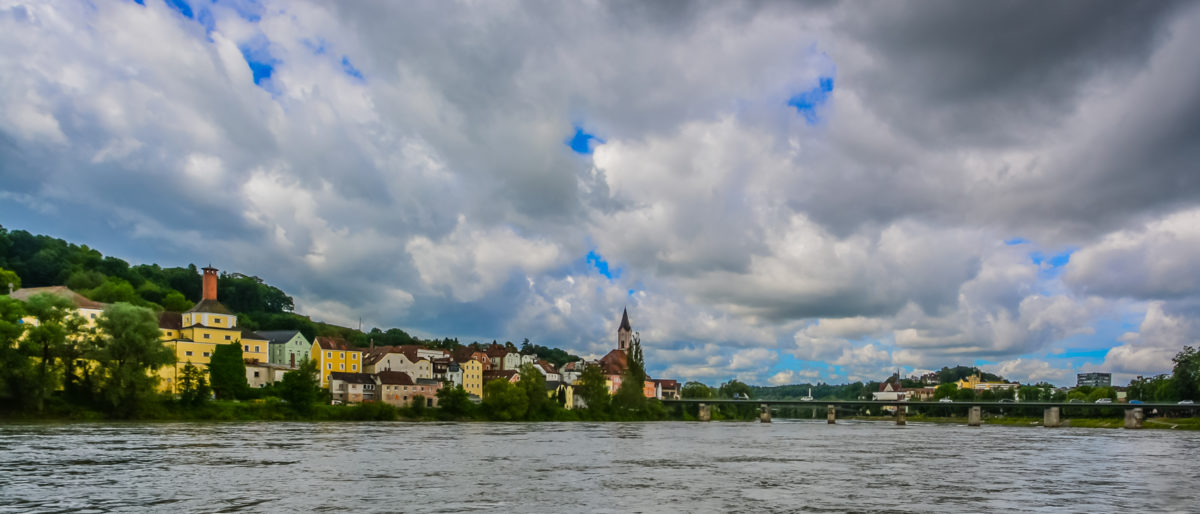 River Or Ocean: Unpack Once, See Many Places
This is usually in the top three list of talking points for travel agents, differentiating cruise travel from land options.  Indeed, by river or ocean, ships carry their passengers to desirable places, bringing their floating hotel along with them.  Add up the cost of a hotel and transportation to just about any cruise itinerary and via ship almost always comes out costing less.  Throw in that skipping the hotel hopping and transportation involved gives more quality time when we travel for a bonus.
The difference: 
When an ocean cruise ship calls at a port, thousands of passengers could potentially get off the ship, overwhelming what they went there to see. On a river cruise, that number is usually less than 200 if everyone went ashore.  Most do.
River cruise ships visit iconic landmarks including UNESCO World Heritage sites and come with an orientation tour that enables passengers to get the most out of their time ashore. Those destinations will have a history and/or social element to them which drives the narration of tours.  Ocean cruises obviously also visit different places but, for some reason, the history/social element is not always the focus.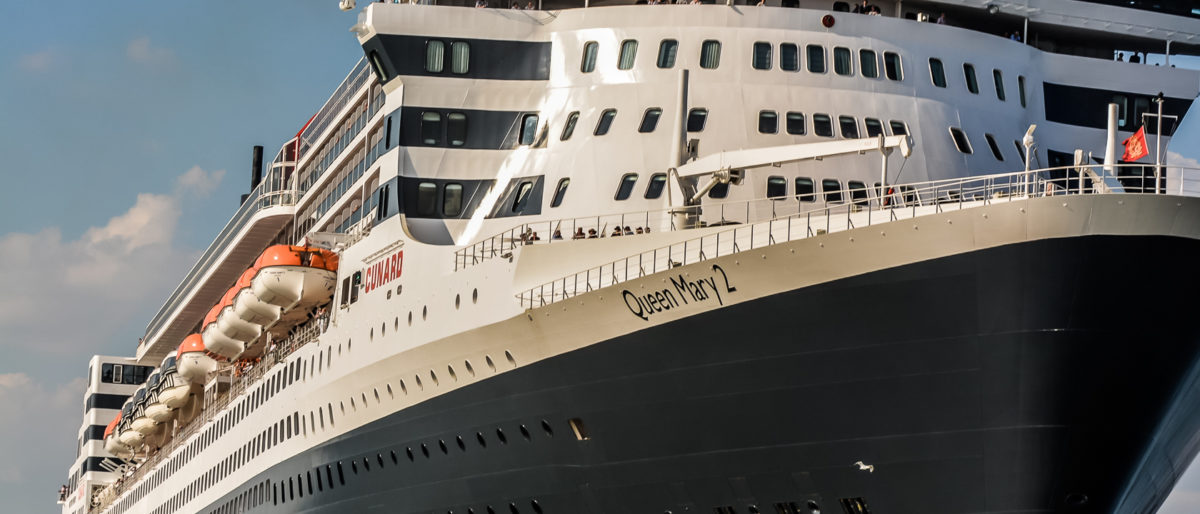 River Or Ocean: An Undeniably Great Travel Value
Compared to land vacations, cruise travel almost always comes out on top.  Assuming travelers are matched with appropriate ships for their interests, both ocean and river cruises deliver what they advertise, often exceeding expectations.
The difference
On an ocean cruise, most onboard services are available to all passengers. Those selecting less expensive accommodations naturally end up with a better value.   A $499 inside stateroom has access to the same ship features as a $1499 balcony stateroom.  Top end digs might get butler service and other VIP perks.
River cruises promote what they do as more inclusive than ocean cruising, increasing the value of all passengers, regardless of their accommodations.  Depending on individual cruise line offerings,  features like complimentary beer, wine and soft drinks with meals, unlimited Internet access and a shore excursion included with each port might put river cruises over the top.
River Or Ocean: Getting There
Cruise travelers sailing from North America have a distinct advantage over river cruisers; they can often drive to the port.  River cruisers (except those who sail river ships available in North America) have to fly a long distance.  Considering the sustained growth being experienced by river cruising right now, this does not seem to be slowing down travelers from trying an ocean cruise.  Still, the price difference between a tank of gas and a plane ticket to Europe is real, big and one of the things river cruises will need to address at some point.  Cruise lines are not addressing the real issues here with free or discounted air done poorly. It still takes a long time and is THE biggest objection first-timers have on pulling the trigger to international travel, whatever the price.
The Difference-
Caribbean ocean cruises have a distinct advantage when it comes to getting there.  Even if a flight to the embarkation port is needed, competition among airlines for short domestic flights is fierce, resulting in readily available low fares and lots of available seats. Local hotels with 'Snooze and Cruise' packages grant more flexibility for travelers coming in before or lingering after sailing too.
A reason for the sustained growth of river cruises (so far) is that seasoned cruise travelers are tired of the Caribbean and/or do not get into big ship features as they once did.  In reality, not many ocean cruise travelers need to be looking for 'something different' to fill a river sailing. About 200 or less on the average is all it takes.
River Or Ocean: The Culinary Experience
This is one area where big ship cruises, with all the space they have to add features, really go over the top.  Celebrity chefs lend their names to signature eateries.  Choices include everything from a hot dog on a bun to fabulous, lifetime-quality dining experiences one would pay far more for on land (because your cruise fare subsidizes a good chunk of the cost).  This area is also changing rapidly with complete and total revamps of the ocean dining experience in progress or headed our way.  Ocean cruise lines are moving away from the traditional fixed dining time (s) when all passengers visit the main dining room.   Instead, passengers will choose from many specialty restaurants, a good number of which are included in the price.
The Difference-
Big ships come very close to having something for everyone due to the space they have to devote to a wide variety of restaurants, 24-hour room service and more.  This is the safe bet for satisfying the tastes of most travelers.
River cruise ships include breakfast, lunch and dinner but dock at places where passengers get off the ship on an included excursion. Ashore, they become immersed with the locality they are visiting.  Some linger behind to enjoy a sidewalk café or iconic restaurant.  All see menu items that night in the river ship dining room that reflect the part of the world they have or will visit. Some forward-thinking river cruise lines encourage travelers to dine ashore at a place of their choosing.  Travelers who take them up on that idea often find one of the best parts of their travels on a local menu.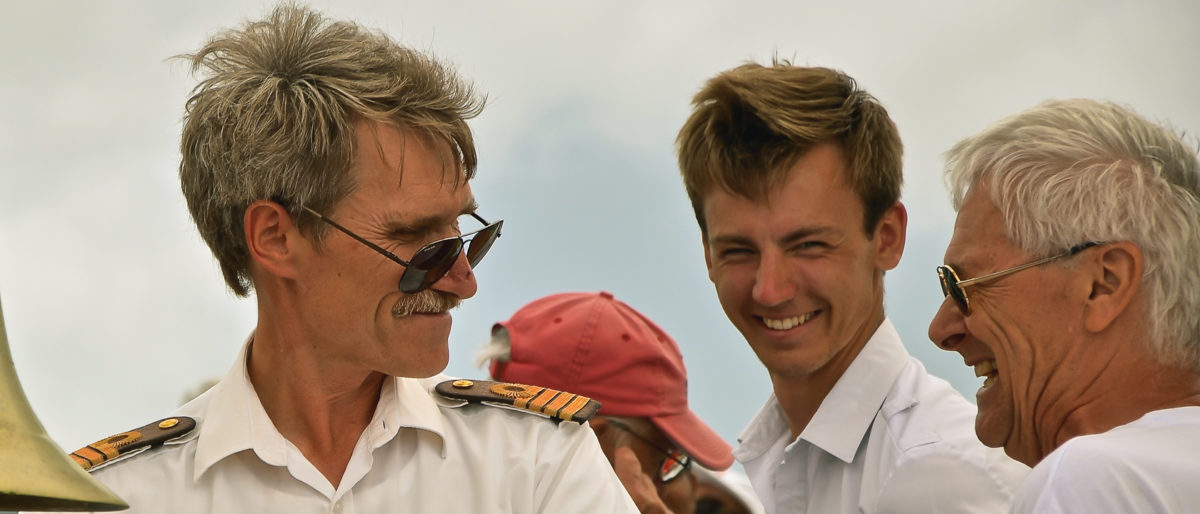 River Or Ocean: Each Has It's Place
Ocean cruises made a science of enabling us to leave our hectic, work all the time world behind, reset ourselves and come back refreshed, perhaps with a different perspective on our work, home and personal lives.  One of the best pieces of advice one could heed at the beginning of an ocean cruise is to buy into what they offer.  Go to the shows, do the activities, enjoy the top deck features and let them have their way with you.  Truly doing so will reap the big reward that eclipses the 'great deal' they got and the cumulative effect of all onboard experiences: You will feel a bit different at the end, in a good way.
The Difference
Oceans Like Families More- Family-friendly pricing on ocean cruises was one of the big reasons we sailed on Carnival Cruise Line's Fascination many years ago.  By the end of the first day, our family of four all agreed it was the best vacation ever.  By the end of the short 4-day sailing, the only regret was that it did not last long.  River cruising will never have that claim to fame; family-friendly pricing is simply not what they are all about…but that too is changing.  It was not all that long ago that river cruising and children was a horrible match.  Now, with Disney in the game, that's changing.
Initial Wonder Delayed On River Cruises- The typical river cruise passenger does not have a hectic, work all the time world to leave behind.  They are retired but active 50+ travelers for whom the life clock is ticking.  The family is grown and gone, they may have downsized to a more manageable home, and are actively knocking items off their bucket list. We see travelers of all ages on river cruises, with that demographic skewing younger all the time.
Many travelers have sailed and will continue to sail on big ships, loving every minute of it, listing river cruising as one more travel option.  Others are trying to move along past big ships full of features they don't use to a vessel and experience more closely matched to their interests.  They are culturally curious and want to see places they may have heard of or seen in films or on TV in person.  As is common for those who live a half-century or more, they discover an interest in history that is just as fervent in them now as enjoying big ship s