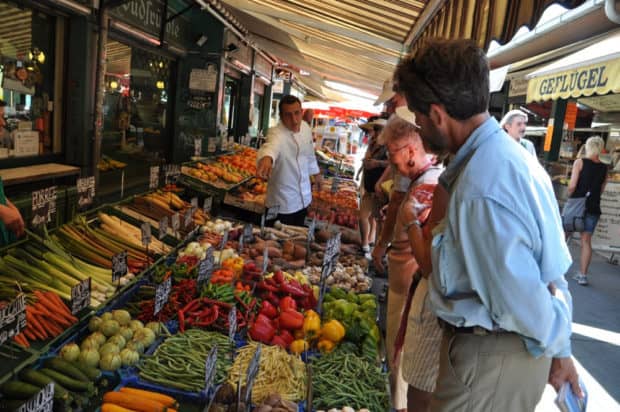 New Viking River Itinerary Includes A Favorite Memory
Viking River Cruises has had a great year, enjoying unprecedented growth.  Christening eighteen Viking Longships in one day, Viking broke their own Guinness World Record in an Avignon, France ceremony last Spring.  Full speed ahead, Viking went on to Portugal, adding two more new ships, modified to sail the Douro River.  2015 will bring more new Viking Longships and the birth of Viking Oceans and flagship Viking Star, nearly sold out for her maiden season.  Much of the success Viking enjoys comes from a keen focus on destinations, a topic that seems to be resonating with cruise travelers more each day.  A great example of this focus can be found in the itineraries of two new Viking Longships next year, sailing Europe's mystic Elbe River.
Inspired By Viking Longships
When Viking launched Viking Hemming and Viking Torgil in Portugal this year, both ships were modified for operation on the Douro river.  Loaded with all the beauty and elegance of the 443-foot long, 190-passenger Viking Longships, the hybrid Viking ships come in at 262 feet long (the maximum size allowed on the Douro) and carry just 106 passengers.   When Viking sails on the Elbe river from The Czech Republic through Germany's northeast region, new Viking Astrild and Viking Beyla will also be modified versions.
Even More Intimate
Hosting just 98 guests in 49 staterooms, the two sister ships will be the newest and most modern on the Elbe. Basically just smaller versions of the popular Viking Longships, the Elbe ships will have a similar variety of staterooms, an Aquavit Terrace, main dining room and top deck features. Other than even fewer other passengers on board, curious travelers who have sailed with Viking River Cruises before should feel right at home with a similar onboard experience.  Different here is the itinerary, a 10-day adventure from Berlin to Prague titled the "Elegant Elbe", and for good reason.
The Elegant Elbe Itinerary
On 9 guided tours through two countries, Viking explorers will visit Worlitz Park & Gardens, a UNESCO World Heritage Site  before arriving in Whittenberg for a guided walking tour of Martin Luther's home.  In Torgau, castle-lovers will enjoy a guided walk & see of Hartenfels Castle before sailing to Meissen where they will tour a porcelain factory, part of a guided city walk. The Zwinger Palace and Semper Opera House are featured in Dresden before a day of scenic cruising through Switzerland.  As might be expected, this is Germany and there will be beer, especially on a guided tour & sampling of Bohemian beers in Litomerice.
The Same Familiar, Inclusive Experience
As with other Viking River Cruise experiences, also included are all onboard meals (this one adds hotel breakfasts too), complementary beer, wine and soft drinks onboard with meals, free Wi-Fi Internet connection and an exclusive Culture Curriculum. A special inclusion we like:  an overnight hotel stay in both Berlin and Prague along with round-trip transfers when air is purchased through Viking for a seamless travel experience.  All totaled, that's 10 days, 2 on land and 8 on the river.
What Is Culture Curriculum?
As opposed to the more ship-focused travel experience offered by most ocean cruise ships, river cruising puts the lions share of wonder ashore, tapping the iconic destinations they visit for content.  That's not to say there is nothing to do on a river cruise ship, not by far.  On our previous sailings with Viking River Cruises we found quite the contrary, enjoying a multitude of enriching onboard programming, some of it kind of sneaky in how they went about it.  Take an onboard cooking demonstration for example.  In the process of learning how to make Apple Strudel, in Austria, where it began, we learned a great deal about the country, its heritage and more.  Just arriving, a lecture on the European Union put everything from making purchases with the Euro to the different nations of the EU in perspective.  There is something about being there, where something originated, developed or is that can't be emulated back home in North America.
On the Elbe,  the Culture Curriculum takes destination immersion deep as passengers enjoy baroque chamber music and a Czech forlkoric performance on board their ship. They can also attend lectures on Luther, the Reformation and the Elbe Flood of 2002.  A highly recommended bonus and included option: a local market visit.  I suggest signing up for this on board as early as possible.  On our 15-day Viking Grand European Tour, a market visit with the Executive Chef of Viking Odin was a supreme highlight of a highlight-filled voyage.
Could This Dream Experience Be Re-Created?
Here are some highlights of our Vienna Market Visit with Viking Odin a stand-alone experience, alone worth the price of the entire sailing:
See more Viking Video featured in reference to the Elegant Elbe Itinerary here.