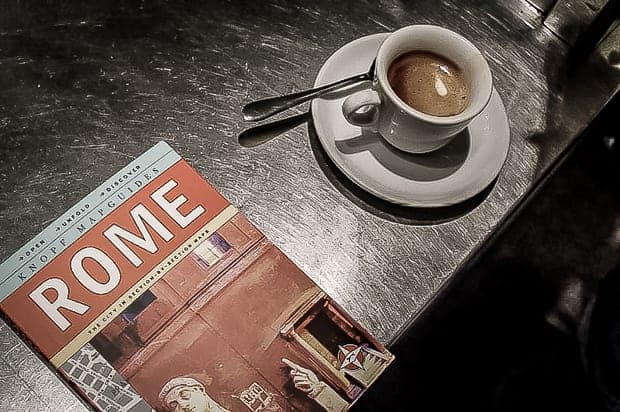 New Cruise Travel Information From Old Sources
Not all that long ago, travel guidebooks shared information not available elsewhere. Then came easily updated online versions, many from the same respected authors.  The popularity of printed guidebooks took a step back.  'Stop by the local library' said experienced travel agents.  'Use those guidebooks or videos for free: no need to buy'  Again our attention was directed to online sources: no trip to the library required.   It became quite easy to stop reading books or viewing full-length films when the condensed online version was just a Google search away.
End of story?
Not really.
Preparing for some upcoming trips, I am reminded of the value of traditional sources not available elsewhere.
YouTube vs Public Broadcasting
If following-along-as-they-build is an of interest, one need look no further than a cruise line website for updates on the progress of new ships.  Many provide and promote that process, accurately. Still, there is value in considering the same information from different sources.
Consider PBS and an upcoming NOVA special, all about building the Ultimate Cruise Ship. (Wednesday, February 8, 2017 at 9pm ET).  This program promises a quality public broadcasting expose on the building of Seven Seas Explorer, said to be the Ultimate Cruise Ship.  Packed with the finest gold, marble and crystal, Seven Seas Explorer is designed to offer guests the roomiest accommodations of any commercial cruise ship. NOVA follows a team of shipbuilders as they embark on what is advertised to be a milestone in maritime engineering.
Clicking-To-Learn vs Suggested Reading
Speaking of video, a really good example of resources available online comes from Viking Cruises.  The easy to navigate Viking website brings quality information on both Viking River Cruises and Viking Ocean Cruises.  Visitors can research itineraries, destinations, pricing and more.  A rich video library accurately depicts what Viking travelers will experience.  We know, we compared both.
Where Viking sails off in a different direction is in print resources, both provided and suggested.   Viking travelers quickly find that learning about the places they will visit in advance adds an elevated level of quality to the experience.  Viking nudges them in that direction with suggested reading list for each itinerary.  These are carefully curated books and other print media from respected sources.  Guidebooks might be one of those.  We tried this on a Viking river cruise in Southern France and gained a whole lot more from the experience by doing so.  Verified as a good option on other sailings, a suggested reading list is a hard-wired addition to standard travel plans.
This entire topic might sound a bit odd coming from (hopefully) one of those click-to-learn sources.  I look at it sort of like Macy's recommending a stop at Gimbel's for the toy you really need.  The idea here is for readers to be as prepared as possible before travel.  If I need to send you elsewhere, you better believe I will.
By tapping a variety of sources we see the same topic from different perspectives.
Google Does Not Know Everything- Clicking all the time can produce a huge volume of information that we quickly learn to scan for what is perceived as relevant.  In the process, we might pass over a little tidbit of information that could prove critical.
Don't Get Too Comfy– Aligning with a source that we are comfortable with has and will always be a sound travel prep move. Still, believing that one source has all the answers is a horrible idea.  One may have more than others but let's not get too comfy on that.  Look around.
Use Senses Sensibly- Using all our senses and a variety of media drives home common elements of a destination, travel source and commonly-reported experiences.  CruiseCritic message boards are one such option where reading between the lines to find common experiences and observations is critical.   Getting to (virtually) 'know' those people has some value as one tool. Used as the sole source of information? Risky.
The Eyes Don't Have It All -Listening to focused podcasts can be helpful too.  CruiseRadio provides another way to explore the world of travel, specific to cruising on the oceans and rivers of the world.  Here, travel writers, bloggers, agents and respected sources also available in print can be found, opening up a new dimension in our familiarity with them.  We're rather fond of River Cruise Radio's Ask The Expert segment.
Bottom line: A variety of information source brings better retention of cruise travel information.  Probably other (less important) information too.  Maybe.
Cover photo: Flickr/Jon Nicholls