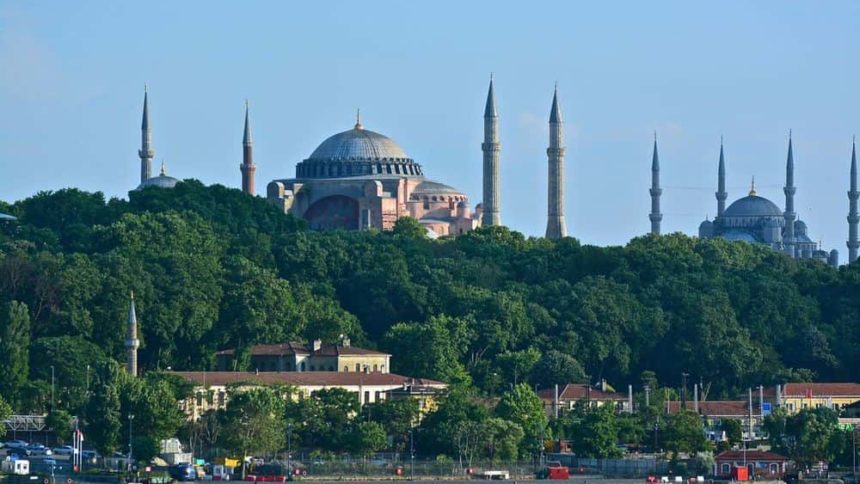 My Viking Journey: Itinerary Disrupted, And We're OK With That
One of the best parts of any cruise experience is knowing that we travel from place to place in comfort, safely.  To make that happen, cruise lines devote a considerable amount of research to itinerary planning, considering a number of elements when altering where ships go.  Many cruise lines started skipping Istanbul some time ago in an abundance of caution.  Visiting there five times in the last year, I was a bit puzzled by those moves, finding a place where I felt comfortable walking down the street alone.  Still, it was no surprise when we received notification from Viking Cruises that our Empires of the Mediterranean sailing aboard new Viking Sea had been modified in consideration of recent events we had been following, waiting for the shoe to drop.
"As you may be aware, an attack occurred in Istanbul on Saturday. In the weeks that follow, city officials will certainly be facing some challenges, with responders and investigators working throughout Istanbul," began the timely email received from Viking Cruises last night at the 12 days to go mark on our countdown.  "After considerable deliberation, we have decided to modify our schedule so that you may continue to comfortably explore this part of the Mediterranean."
The attack of which the cruise line speaks occurred in a busy tourist area of Istanbul as a suicide bomber with ISIS ties killed 4 tourists and injured 30 more.  Good reason to skip the planned Istanbul overnight, opting to continue embarkation there then sailing that night on a modified itinerary.
Now, we will still embark Viking Sea on April 3 in Istanbul then sail that evening docking in Canakkale, Turkey.  A new port of call for me, Canakkale is the largest city on the North Aegean coast and the gateway to Troy.  That will take place instead of what was to be an overnight stay in Istanbul, scheduled to depart the next day.
The move by Viking to modify our itinerary speaks to several issues of interest to seasoned as well as would-be cruise travelers.
Nimble New Ships
The new nicely-sized ships of Viking Ocean Cruises can call at ports other ships need to pass right on by.  We saw the benefit of that sailing with other small ship cruise lines too.  The ultra luxury ships of Seabourn are able to go places gigantic liners can't visit due to their size.  The comfortable ships of Azamara Club Cruises share that ability, in their own unique way as well.  All veranda Viking Star and Viking Sea have brought to the ocean a flavor similar to that which propelled the fleet of Viking longships to a solid position by creating their own market on rivers around the world.  In this modification, we put the Viking ocean product to task and the smart money bets on Viking coming out victorious.
Worldwide Security Concerns
As I write this, explosions in the departure terminal at the Brussels airport have rocked the world of travel once again as a suicide bomber shuts the city down. Once again we point to a unique quality of cruise vacations, regardless of the cruise line: their assets are mobile.  When danger threatens, cruise ships are on the move to other ports of call, enabling travelers to continue plans and fulfill lifelong dreams.  It's becoming an even more important aspect of cruise travel as time goes on, especially if compared to travel by land where we are locked into a certain location.
We're Ok with this itinerary disruption of one big reason:  We've been down this road before and it turned out to be a marvelous experience.  That was last summer sailing with Viking River Cruises on an Elegant Elbe itinerary in Germany.  Then, it was low water levels that grounded (literally) our plans but ended up bringing a better experience than we had dreamed.
See more of that