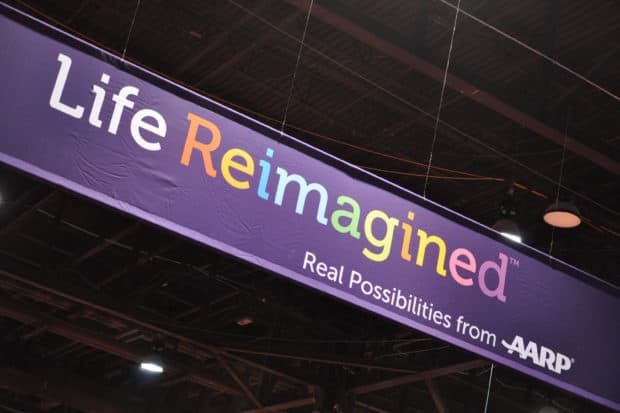 Life@50+ Boston Promises Real Possibilities
Coming up next month, the American Association of Retired Persons (AARP) is set to host its bi-annual Life@50+ National Event & Expo in Boston, Massachusetts with a full roster of activities, exhibits, seminars and entertainment.  Held May 8-10, 2014, experts will be on hand  to charge members with discovering real possibilities for their lives. It's our second such event with AARP, last October visiting Life@50+ in Atlanta where we discovered plentiful discounts for members.
"Life@50+ is a unique opportunity for our members to experience all that AARP has to offer to help them discover the real possibilities in their own lives," – AARP CEO A. Barry Rand.
On hand at Boston Convention & Exhibition Center, lifestyle, health, sports, travel and financial experts share will share their knowledge, through community service activities, innovative exhibits, seminars and an exciting line-up of entertainment.
"In Boston, we're encouraging attendees to reimagine what 50+ looks like by arming them with the tools, information and resources they need to build the life they want," said AARP CEO A. Barry Rand in a recent statement, adding "We look forward to connecting with all of New England in a dynamic way and fostering their desire to live their best lives,"
The nation's leading organization with people age 50+ promises the Boston event will give attendees access to some of today's most renowned celebrities including Mrs. Laura Bush, Barbara Pierce Bush, Whoopi Goldberg, Jay Leno, The Moody Blues, The Spinners, Mary Wilson, Linda Ronstadt, Luis Tiant, Bill Russell, Steve Grogan, Mike Eruzione, The Kitchen Cousins, James "JB" Brown, Dan Marino, Emilio Estefan and Chris Gardner.
Of particular interest to travelers, the Travel Channel's Samantha Brown will be on hand, talking about the new AARP Travel Experience. Of special interest to cruise travelers, Captain Richard Phillips, the real-life inspiration for the film Captain Phillips based on his book, will speak at a Life Reimagined Session.
We will be there too, bringing you highlights, photos and more information about this interesting event.
Want more reasons to attend?  How about free stuff?