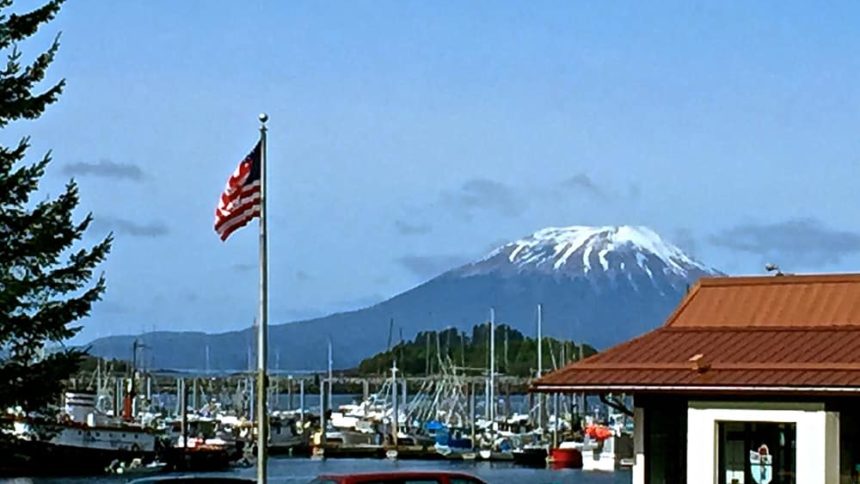 Holland America Alaska App Makes For Informed Buyers
Holland America Line has made it easier and more convenient for travelers to tap and swipe their way through the line's Alaska cruises and Land+Sea Journeys with the launch of a new application for tablets. It's an effort we like because it sets consumers up for success in booking an Alaska sailing, an often complicated process compared to a Caribbean cruise. Alaska is a common next step for cruise travelers wanting to branch out from easy-to-plan Bahamas and Caribbean cruise.  We want that to go as smooth as possible, for a number of reasons.
"Our new app makes it easy for anyone to get an inside look into Holland America Line's Alaska options anytime, anywhere."- Orlando Ashford, president of Holland America Line.
Why Study In Advance Of Contacting An Agent
Today's cruise traveler wants to have a thorough understanding of what to expect before they book.   Initially seen as a threat to the travel agent/consumer relationship (like travelers will dump their agents in favor of booking online), technology is becoming essential in helping vacationers choose a cruise experience that is the right fit.  The change in attitude makes saines too; travelers come to their agent with some research under their belt, enabling travel agents to focus on matching the right traveler with the right cruise line.  After the booking is made, that time savings can be devoted to insuring the best value throughout the life of the booking.
Not available for smartphones, The Holland America Alaska app is optimized for tablets and offers a wealth of information, much like line's brochures and website, but this is easier.  Users can explore both cruises and Land+Sea Journeys with a new level of detail, including an interactive map with destination details and excursion options, as well as a sampling of the line's Glacier Bay podcasts.
What, No Tablet?  What Shall You Do?
For those without a tablet, there is also a "desktop viewer" that offers the same rich content with mouse-click navigation. An engaging effort, users can even post, share or print information.
Through the app, Holland America Line Alaska cruises and Land+Sea Journeys itineraries are available "on the go." The app can be used to electronically view different itinerary options and route maps and to personalize travel plans. Once a day-by-day itinerary is finalized, a pdf flyer to email can be created with the swipe of a finger.
Speaking Of Alaska: Anniversary Sale Adds Unbeatable Value to Alaska Bookings This Summer
Cruisers who book an Alaska cruise or Land+Sea Journey by June 1, 2015, will gain a valuable shore excursion credit, dining package and more when an ocean-view and above stateroom is selected. Holland America Line's Anniversary Sale provides a shore excursion credit of up to $400 per stateroom, a dining package, free or reduced fares for third and fourth guests in a stateroom and 50 percent reduced deposits for bookings on select summer Alaska and Land+Sea Journeys. Guests who book a suite also receive a bonus double shore excursion credit up to $800 per stateroom, a 100-minute Internet package and an Anniversary Beverage Card valued at $100.  Anniversary Sale Alaska cruise fares start at $649 interior or $799 ocean-view per person, while Land+Sea Journeys begin at $899 per person for both categories on a 10-day Denali Land+Sea Journey.
As Alaska Goes, So Goes International Travel
Cruise travelers based in a whole lot of the continental United States will fly a great distance to begin an Alaska cruise.  Sailing roundtrip from Seattle, travelers based in Florida will take a good 5 to 7 hours travel time to begin their sailing.  Go one way either North- or South-bound and that average flying time swells, up to 9 hours from Florida.  Either Alaska scenario takes a travel day equal to that spent going to Europe from Florida to begin a cruise vacation there.  Getting over the objection of 'ya gotta fly to get there' via a friendly Alaska experience can make the jump to international travel a rather easy one.  It won't take any longer, for example, for travelers to fly to Amsterdam to begin a European river cruise or Baltics sailing.
How To Get The Holland America Alaska App For Your Tablet:
The Holland America Line Alaska tablet app is available in the Apple, Android or Windows app stores.  For more information about Holland America Line, contact a travel professional or call 1-877-SAIL-HAL (1-877-724-5425) or visitwww.hollandamerica.com.