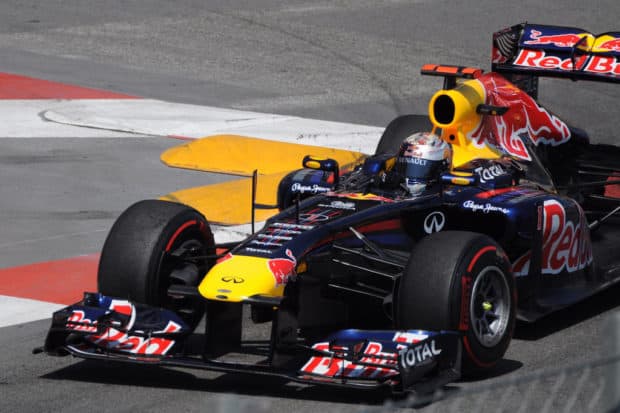 Extreme Adventures Help Define Luxe Cruise Line
An attractive element of Crystal Cruises shore excursion program is creating exclusive, eye-opening luxury experiences for their passengers.  Called the Crystal Adventures program, what Crystal does ashore has contributed to the line's top rating for two decades.
Crystal Cruises experiential cruising features far-flung, destination-inspired adventures that are not the fare of a normal shore excursion menu and include hiking, trekking, hot-air ballooning, dog sledding and mountain climbing…or how about G-Force 4 Combat Aerobatics?  Spend the Day as a Korean Monk? Crystal has all those extreme adventures and more, including a Grand Prix focused menu of luxury options.
"From a Crystal Adventure that captures the interests of racing enthusiasts to a Boutique Adventure that excites those seeking intimate VIP experiences, we've crafted 'bucket list' options that offer unique perspectives of, and access to, the glamour and pageantry of this World Class event," says John Stoll, vice president of Crystal Cruises land programs.
The 72nd annual Monaco Grand Prix will be featured on Crystal Serenity's 12-day  luxury Mediterranean cruise, departing May 18 from Venice to Barcelona.  When the ship overnights May 25 in Monte Carlo, guests can celebrate one of the world's most prestigious races with prime grandstand seats in the heart of the action during the day and a new Boutique Adventure with the winners at a VIP F1 party all night.
Exclusive Grandstand Experience: Cheer with Formula 1 fans from around the world, in a prime grandstand location near the roaring start/finish line and extra Crystal touches to enhance guests' comfort, including catered lunch, cushioned seating, ear protection, souvenir mementos, hosts providing commentary while guiding guests to the race, and staff nearby to assist throughout the day.
VIP Nightclubbing at the Amber Lounge (Boutique Adventure): Crystal will have a limited number of VIP tables with flowing Dom Perignon and dancing until 6 am (plus luxury transportation all night) at F1's exclusive after-party, where drivers, celebrities and royalty often gather post-race.
All-inclusive "Book Now" fares begin at $4,155/person, with Grand Prix Adventures starting at $959/person. 
Recently becoming more inclusive than ever, Crystal Cruises' luxury services and amenities includes complimentary fine wines and premium spirits throughout the ship, open bar service in all lounges, and pre-paid gratuities for housekeeping, bar and dining staff.
This video explores various options and benefits of Crystal Cruises' all-inclusive program:
http://www.youtube.com/watch?v=831FGPI8ojs&list=UUvSGT25RKhD__OZq8A2PlRA&feature=share&index=5