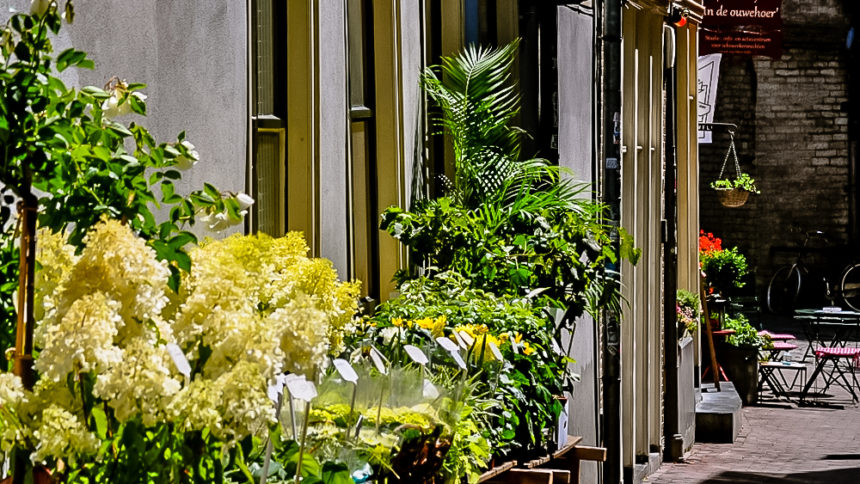 Exploring Amsterdam Before, After Your Cruise
Amsterdam is a popular port of call for cruise ships of all sizes.  The port of Amsterdam sees over 700,000 cruise travelers every year, embarking on any one of over 140 ocean and 1500 river cruise itineraries.  Some of those ocean and river ships will overnight in port, enabling passengers to experience a number of top attractions, many within walking distance of the port.  The Netherlands capital is a pleasant, safe place to visit too.  As a result, travelers to come in early or stay later after the cruise at one of many Amsterdam hotels.  All the big hotel names are there; commonly chosen due to past experience or location. That's usually where most information on Amsterdam ends. Going further on the topic can be rather overwhelming.   Digging as deeper on the topic of Amsterdam hotels and public spaces, we highlight an interesting hotel and a place to enjoy the day, of which there are many.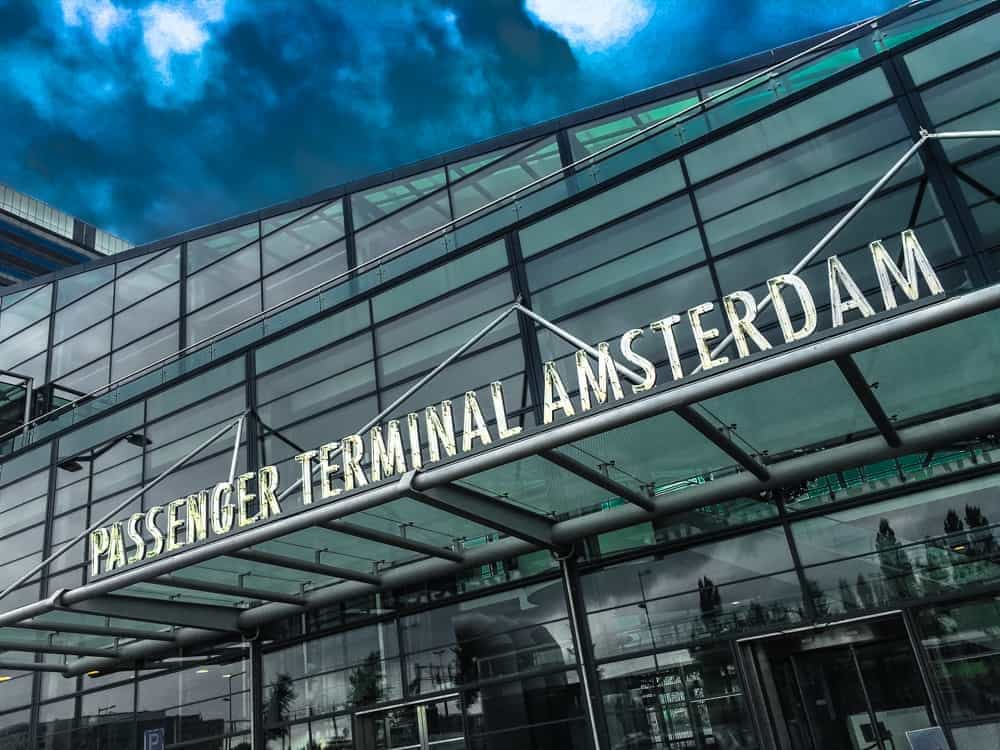 The Dylan Amsterdam
Flying to the embarkation port for a cruise in the Caribbean, savvy travelers book a pre-cruise hotel stay as a buffer of time.  The Dylan Amsterdam invites cruisers to "linger longer" in the Dutch Capital with a pre- and post-cruise package.  Located less than 10 minutes from the Passenger Terminal Amsterdam in the heart of Amsterdam's trendy "nine streets" shopping area, the 40-room luxury boutique hotel's "Linger Longer" package includes:
Two night stay in a luxury double room
Daily Dylan breakfast
€40 food credit for Bar Brasserie OCCO
Transfer by taxi to or from the Passenger Terminal Amsterdam
Special Dutch gift
Photos- The Dylan Amsterdam
Known as one of Amsterdam's most intimate and stylish luxury hotels, The Dylan offers guests a unique historical setting as a backdrop to a refined, modern décor that is matched by dedicated, personal service.  Each of the hotel's 40 rooms and suites are individually designed to provide the ideal blend of color, texture and atmosphere. The Dylan Amsterdam is also the home to one of Amsterdam's select Michelin Star restaurants, Vinkeles.

Situated directly on the "Keizersgracht," one of Amsterdam's most famous and picturesque canals which were declared a UNESCO World Heritage site in 2010, The Dylan is only a stroll away from the city's main attractions. Dylan guests can discover historic and cultural venues such as the Anne Frank House, Van Gogh Museum, Rijksmuseum, Stedelijk Museum, and the famous Flower Market, and then return to the intimate atmosphere and personal service of the hotel.
Rates start at €950 for two-night package (approximately $1020 US dollars); based on double occupancy. The Linger Longer package is valid for stays fromApril 1 to October 1, 2017; subject to availability. To save an additional €50, guests can book at the reduced non-refundable rate starting at €900 per package. To reserve the Linger Longer package, email reservations@dylanamsterdam.com.
For more information, visit www.dylanamsterdam.com, call +31(0)20 530 2010, like The Dylan's Facebook page, www.facebook.com/dylanamsterdam, follow on Instagram or Twitter at @hotelthedylan or read the latest news from the property on The Dylan Mag – http://mag.dylanamsterdam.com/. The Dylan is a member of Small Luxury Hotels of the World,www.slh.com.
Also See: Unusual Reasons To Visit Amsterdam Before Or After Your Fabulous Cruise Vacation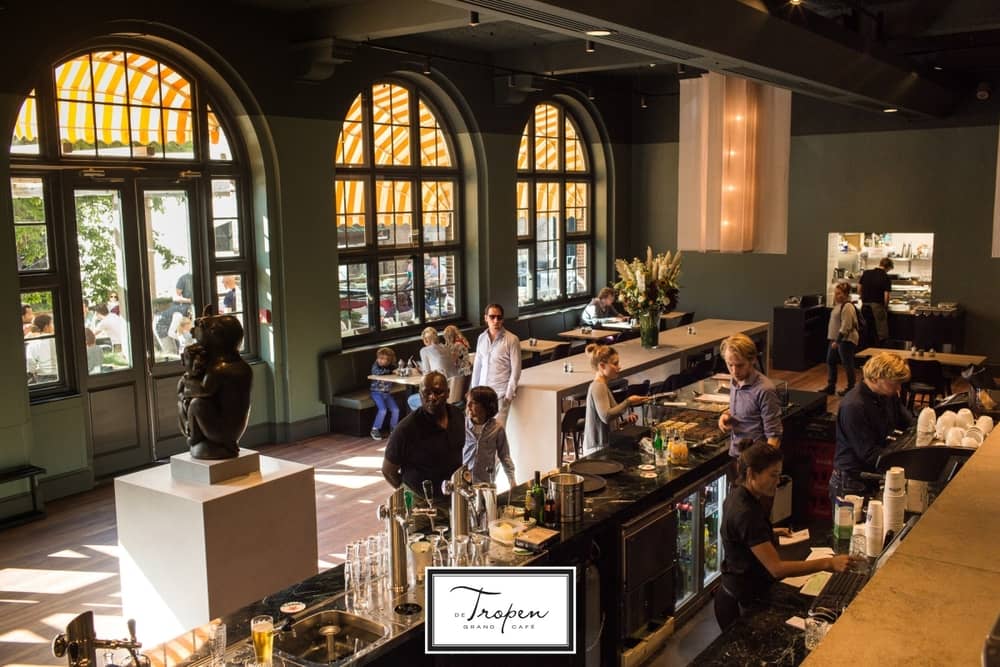 Café De Tropen
Café De Tropen is the newest, greenest and sunniest terrace of Amsterdam, directly next to the famous Tropen Museum and Eastern Park (in Dutch: Oosterpark).  Easily walkable from The Dylan Amssterdam,  Café De Tropen is located in a part of Amsterdam that has been evolving into a bundle of hotspots which seem to be popping out behind every corner.

Upcoming
The upcoming eastern area of Amsterdam nowadays is the secret hangout for the locals. So is café de Tropen, that used to be accessible through the famous Tropen Museum only. It has recently become its own facility with a completely redesigned interior and menu; this new lively hotspot in the heart of Amsterdam-East, designed by studio Piet Boon has had a huge makeover this spring. Add a professional catering team to the mix, and you have Café De Tropen.
Terrace barbecue
This summer it will be more than a sunny terrace; featuring events ranging from late-night salsa and full picnics to kid's face painting events and even terrace barbecues. Everyone is welcome inside, outside, on the terrace and around the whole area containing hammocks and beach chairs!
Amsterdam Oost (East)
Amsterdam Oost, or the Eastern part of Amsterdam has been upcoming lately.  While the centrum of Amsterdam is accustomed to being filled with tourists, Amsterdam Oost remains a less explored area. Which means that there are many things to discover and everyone can find something to tickle their fancy in this part of town; from hip coffee tents to charming markets.
Eastern park
Café De Tropen is housed in the historic Royal Tropical Institute Building at Mauritskade 63 in Amsterdam and is open seven days a week, be it for breakfast (croissant with jam or yoghurt with muesli € 2,75), lunch (cheese toasti € 4,50, grilled vegetables salad € 9,50) or an afternoon drink (Heineken tap 0,25 liter € 2,80) with famous Dutch bitterballen (€ 7,00). With nice weather on your side you can enjoy the lovely view of the Eastern Park from the just as lovely terrace or surrounding area. www.amsterdamdetropen.nl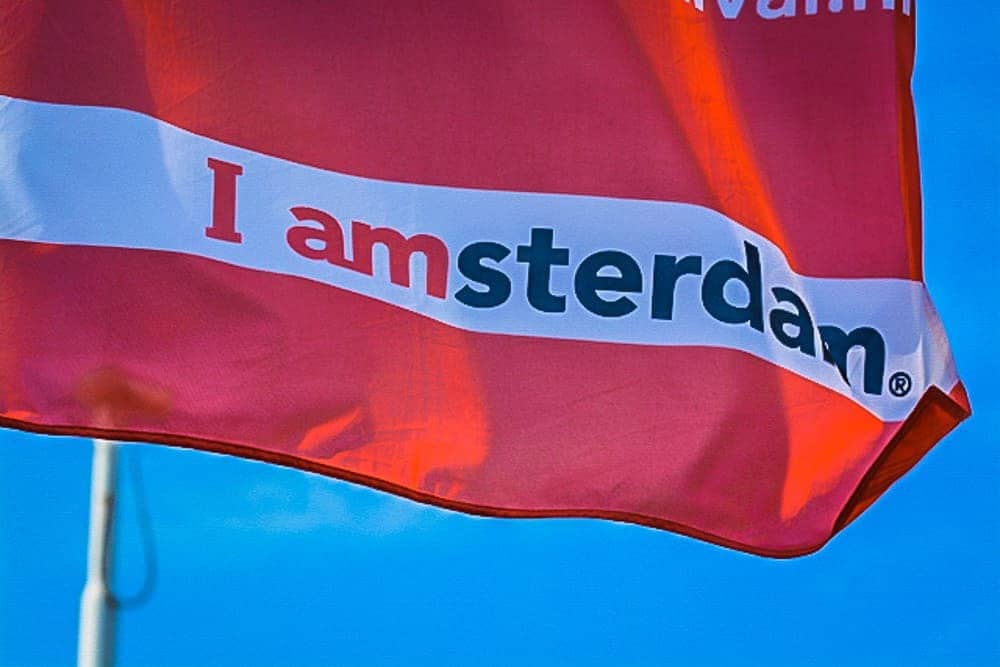 Amsterdam is widely-known for its artistic heritage, canal system and narrow houses with gabled facades, all legacies of the city's 17th-century Golden Age. Amsterdam's Museum District houses the Van Gogh Museum, the Rijksmuseum, and more.  Going beyond the expected, a pre- or post-cruise stay at the unusual Dylan Amsterdam brings opportunity for local connection not possible at big chain hotels. Sailing from the Port of Amsterdam, visitors might walk right past Café De Tropen too.  Don't.