Several times a week, we receive advance notice of upcoming promotions from a variety of travel companies.  Some spark thoughts that eventually turn into a post here about destinations, ocean cruising, river cruises, land tours, hotels, planning and more.  The majority of them are filed away, available when readers ask questions about a particular offer, deal or promotion they might receive.  The information quickly becomes dated as new promotions replace old ones.
Here, we post all the promotions received from every cruise line, "as is", without recommendation or comment on their value or accuracy.  These are the deals, as the travel companies send them to us, for you to consider.  That you see them here is not a recommendation of any one seller of travel over another or a call to action to buy now.  Still, if this very current offering of available options inspires someone to travel, we've had a good day.  Enjoy.
CURRENT CRUISE PROMOTIONS
As mentioned above, these are presented as information only without comment on their value or accuracy.  Still, we don't want to ignite a burning desire to travel then send readers out into the buying world unprepared.  How to make actually make a cruise booking is another matter, usually done one of four ways:
Click To Buy– Every cruise line has a website and most offer the ability to purchase online.
Call The Cruise Line- They all have contact numbers listed on their website with people standing by to help.
Use A Travel Agent- This is a smart move.  The value will be better.  Choices made will be more appropriate.
Collaborate With A Travel Agent- Better than simply using a travel agent, the traveler takes responsibility for their end of the bargain
See more of the world.
8 new in-depth adventures across Europe.
Rome wasn't toured in a day
St. Peter's Basilica, the Colosseum, Michelangelo's masterpieces, Vatican City—it takes time to savor the magnificence of Rome and the beauty that all of Europe has to offer. When you stop in Kirkwall to visit the 5,000-year-old village of Skara Brae, you're not far from mysterious Heimaey Island, Iceland.. And while you're enjoying tapas in Palma de Mallorca? You can practically hear the music of vibrant Ibiza from across the water. When you've come so far to experience the magic of Europe, why not experience it all?
Now you don't have to choose. Joining the Star Collector family are 8 new extended voyages across Europe, taking you through both Spain and the Mediterranean, Italy and the Rivieras, France and Iceland, and more coming soon. With few repeated ports, you can take in every detail of the most intricate, historic cities of Europe, like Rome, Barcelona, and Bordeaux. Board your elegant, small ship and sail with us as we see more of Europe than ever before.
All Star Collector Voyages feature FREE daily laundry, so you can travel light and come home with a well-traveled suitcase and one less chore.
   FEATURED NEW BACK-TO-BACK 
EUROPE SAILINGS
Romance of the West Med
LISBON TO ROME (OR REVERSE)
15 days | Aboard Wind Star | from $3,599 per guest
Nestle up to the other exclusive yachts in Ibiza's harbor with some 80 blissful beaches calling your name, then explore the colorful kaleidoscopes of Rome and Barcelona.
Iberian Coastal Charms
LISBON TO ROME
15 days | Aboard Wind Surf | from $4,499 per guest
Embark in the City of Explorers, Lisbon, and dazzle your senses with Spanish treasure before setting off to discover the mystique and magic of the Rivieras.
Italian Trio
VENICE TO BARCELONA
15 days | Aboard Wind Surf | from $5,299 per guest
Journey from remarkable small ports such as Rovinj and timeless cities like Venice and Rome to the sparkling cities and charming villages of the world's premier yachting playgrounds.
Vineyards to Icefields: Europe's West
LISBON TO REYKJAVIK
29 days | Aboard Star Pride | from $10,499 per guest
Discover the delectable cuisines and spirits of Spain and France, toast the spirit of the Emerald Isle, and cruise beneath the Midnight Sun to sparkling Norwegian fjords.
Summer Solstice on the North Sea
DUBLIN TO REYKJAVIK
26 days | Aboard Star Pride | from $10,699 per guest
Celebrate Scotland's iconic past and lively present, hear the echoes of Old Norse tongues, and go far beyond the tourist hotspots to remote fjords, raging waterfalls, and small fishing villages.
Best of Northern Europe
COPENHAGEN TO EDINBURGH
18 days | Aboard Star Breeze | from $6,799 per guest
Take in the stunning scenery-velvet-green moors, jagged mountains, timeless gray castles-with your choice of the world's finest whiskies at hand.
Classic Crossing to Spain & More
ST. MAARTEN TO BARCELONA
22 days | Aboard Wind Star | from $2,999 per guest
Decadent spa treatments. Lazy hours stretched out on deck. An uninterrupted dream come true, punctuated with your arrival at the golden Costa del Sol beaches.
The Four Italian Seas
VENICE TO ROME
18 days | Aboard Wind Surf | from $5,599 per guest
Explore the shores of Italy, Croatia and Montenegro, swim in the hot springs-heated seas of Vulcano Island, and gaze across the Bay of Naples at Mount Vesuvius.
Beautiful, spacious yachtswelcoming fewer than 310 pampered guests
Exceptional, personalized servicethat's attentive, friendly, and genuine
Small boutique ports and iconic destinations where larger ships cannot go
Exquisite cuisine of world class chefs and Official Cruise Line of the James Beard Foundation
Experience Nordic Splendor,
plus Enjoy 2-for-1 Cruise Fares
Our 15-day 

Into the Midnight Sun

 itinerary is an unparalleled exploration from the northernmost reaches of Scandinavia to the remote outposts of Scotland's Shetland and Orkney Islands. Your clients will cruise spectacular fjords along the fabled Norwegian coast, and enjoy an overnight in the former Hanseatic League city of Bergen. They'll visit Edinburgh, where medieval glory mingles with classic beauty, and experience the regal splendor of London.
Viking was once again named a #1 Ocean Cruise Line by
Travel + Leisure readers in the World's Best Awards 2017.
15 Days | Bergen to London

JUNE-JULY 2018 Departures
From $6,499 per person
plus $500 Off Air*
Ask for Offer EBD

This journey highlights northernmost Scandinavia and Scotland's Shetland and Orkney Islands. Your clients will view majestic Norwegian fjords and visit Geiranger, Tromsø, Honningsvåg, Lerwick, Kirkwall, Edinburgh and more.

Holland America Line
Explore 4
Starts August 1
Explore4 ends Friday, November 17, 2017.    During this promotion choose from 600+ cruises and receive:
Signature Beverage Package
Dinner in the Pinnacle Grill
Free or reduced fares for 3rd/4th guest (taxes, fees and port expenses are additional)
50% reduced deposit
Bonus offer for suites: Receive the above PLUS US$200 onboard spending money!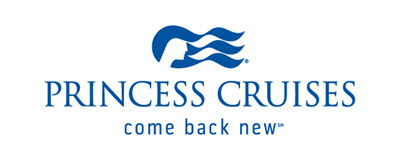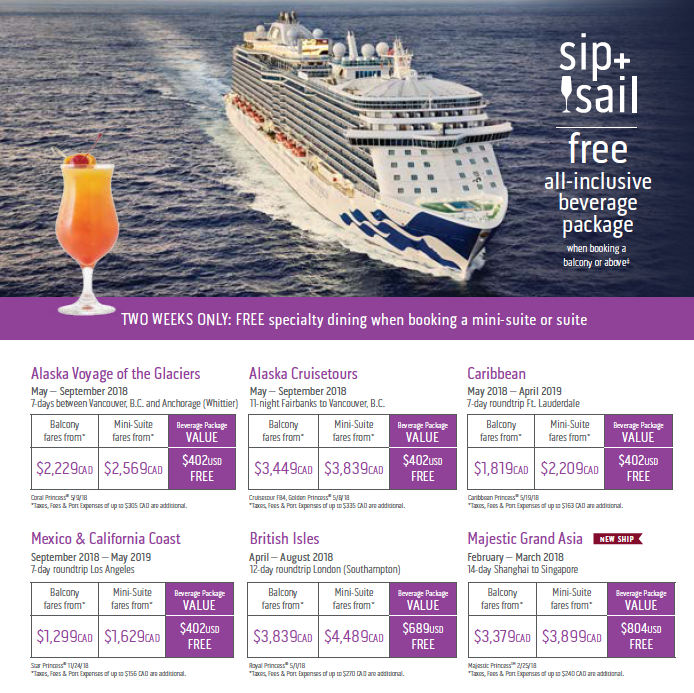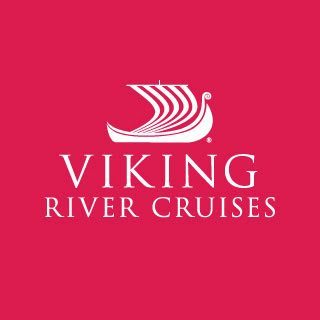 Explore Enchanting Destinations Along
with Danube, with Up to FREE Air*
Learn to waltz at a tradition-steeped Viennese dance school on our 

Danube Waltz

 cruise, and perhaps soak up the soothing steam at a Budapest thermal bath. See Bucharest's 3,000-room Palace of Parliament and view the towering Iron Gate on our

 Passage to Eastern Europe

 sailing. Wander the streets of Nuremberg's Old Town on our 

Romantic Danube

 itinerary, and sample bratwurst paired with a local brew. No matter which journey you choose, you'll love our enriching Danube cruises.
8 Days | Passau to Budapest

MAR-DEC 2018 Departures
From $1,999 per person,
plus Up to FREE Air*
Ask for Offer EBD

Discover the celebrated landscapes, cities and towns in five of Europe's most enchanting countries: Germany, Austria, Czech Republic, Slovakia and Hungary.
11 Days | Bucharest to Budapest

MAR-NOV 2018 Departures
From $2,699 per person,
plus Air from $295*
Ask for Offer EBD

Let Viking take you to the historical treasures and dramatic wonders of Hungary, Serbia, Romania, Croatia and Bulgaria.
8 Days | Budapest to Nuremberg

MAR-DEC 2018 Departures 
From $1,999 per person,
plus Air from $395
Ask for Offer EBD

Explore the grand cities, medieval towns and quaint villages along the "Blue Danube," highlighting three countries: Hungary, Austria and Germany.
FOR FURTHER DETAILS OR TO MAKE A BOOKING,
CALL VIKING AT 1-866-200-5395
Independence Day Special: Fall Foliage
in New England with FREE Air
| highlights the natural beauty of Eastern Canada and New England.  witness the multicolored hues of fall as the scenic backdrop while sailing on a small ship with only 930 guests. you'll learn about Canada's colonial past in Saguenay and Quebec City. Perhaps you'll sample the delicious seafood on Prince Edward Island. Overnight stays in historic Boston, bustling New York City and sophisticated Montreal let you explore in depth. | |
| --- | --- |
13 Days | Montreal to New York City

OCT 2017 Departures
From $4,999 per person
plus FREE Air*
Ask for Offer ESE5

This itinerary highlights the cultural riches of Eastern Canada and New England, visiting Quebec City, Montreal, Halifax, Boston and more.
Discover More

Resident Historians
As part of our onboard enrichment program and commitment to destination-focused learning, Viking Resident Historians provide engaging discussions on architecture, music and more. >WATCH VIDEO

Viking Art Guide
To familiarize themselves with their ship before traveling, your clients can download our free app before they go. Once on board, they can use the app to enjoy a self-guided tour of our Nordic art collection, the finest at sea. >WATCH VIDEO
Royal Caribbean July Offer