Several times a week, we receive advance notice of upcoming promotions from a variety of travel companies.  Some spark thoughts that eventually turn into a post here about destinations, ocean cruising, river cruises, land tours, hotels, planning and more.  The majority of them are filed away, available when readers ask questions about a particular offer, deal or promotion they might receive.  The information quickly becomes dated as new promotions replace old ones.
Here, we post all the promotions received from every cruise line, "as is", without recommendation or comment on their value or accuracy.  These are the deals, as the travel companies send them to us, for you to consider.  That you see them here is not a recommendation of any one seller of travel over another or a call to action to buy now.  Still, if this very current offering of available options inspires someone to travel, we've had a good day.  Enjoy.
CURRENT CRUISE PROMOTIONS
As mentioned above, these are presented as information only without comment on their value or accuracy.  Still, we don't want to ignite a burning desire to travel then send readers out into the buying world unprepared.  How to make actually make a cruise booking is another matter, usually done one of four ways:
Click To Buy– Every cruise line has a website and most offer the ability to purchase online.
Call The Cruise Line- They all have contact numbers listed on their website with people standing by to help.
Use A Travel Agent- This is a smart move.  The value will be better.  Choices made will be more appropriate.
Collaborate With A Travel Agent- Better than simply using a travel agent, the traveler takes responsibility for their end of the bargain.
Star Clippers
Book a Mediterranean Sailing with Star Clippers in 2018 and Get Complimentary Room Nights at Top Hotels Before or After Voyage
Choose From One Night in Rome or Two Nights in Athens or Cannes on Select Departures
        Miami, FL (December 2017) – Sailing on the Mediterranean Sea aboard an elegant tall ship, hopping from one exotic locale to the next, is a voyage that tops many a bucket list. Star Clippers offers a variety of unique sailing itineraries in the Eastern and Western Mediterranean between May and September—and to help travelers looking to maximize their time abroad, the company is offering complimentary pre- and post-voyage stays at top hotels in Athens, Cannes and Rome on select sailings.
Athens: Guests booking select seven-day Northern and Southern Cyclades sailings aboard the Star Flyer—which depart round trip from Athens and visit favorite Greeks Isles like Mykonos and Santorini—will receive two nights at the stylish Electra Hotel Athens, located in the city's central commercial district and a short walk to the iconic Acropolis. Offer includes breakfast and transfer to or from ship. Applicable on

August 4, 18

 and 25 departures, which start at $1,690 per person, based on double occupancy.
Rome: Whether exploring the glamorous Amalfi coast on a seven-day sailing or doing a quick 5-day jaunt from Cannes to Rome, guests can extend their stay in Italy's capital with one night at the Art Deco Hotel Mediterraneo. The tallest building in downtown Rome, this hotel offers expansive views and exceptional service. Offer includes breakfast and transfer to or from ship. Applicable on 

June 30

 Cannes to Rome sailing on the Star Flyer, which starts at $1,270 per person, double; and the

July 21

 Sicily and Amalfi Coast sailing on the Royal Clipper, which starts at $1,845 per person, double.
Cannes: This glamorous city on the French Riviera is a favorite port for Star Clippers—the company offers multiple five to seven-night itineraries from Cannes on both the Royal Clipper and Star Flyer. Guests booking a select sailing out of this port will receive two nights at the beachfront Radisson Blu 1835 Hotel, ideally located on the historic old harbor. An on-site thalasso and spa will help guests relax, while the proximity to the cobblestone streets of the old town are a must see for shoppers and sightseers. Includes breakfast. Applicable on 

May 5 and 12

,

September 22 and 29

, and 

October 6

 departures aboard the Royal Clipper, which start at $1,845 per person, double; and 

June 2

, 9, 16 and 30 departures on board the Star Flyer, which start at $1,270 for five nights and $1,690 for seven nights, double.
For more than 25 years, Star Clippers has been introducing travelers to the thrill of modern tall ship sailing to remote ports in the Caribbean, Mediterranean, Indonesia, Thailand and Singapore. The company operates three of the world's largest and tallest sailing vessels: Star Clipper and Star Flyer are traditional clipper ships with modern amenities carrying 170 guests, while the 227-guest Royal Clipper holds the Guinness World Record for being the largest and only five-masted, full-rigged sailing ship in service today. All three ships have expansive teak decks, swimming pools, informal dining, convivial tropical bars on deck and piano lounges. The brand's newest vessel, Flying Clipper, will debut end of 2018.
For more information, applicable restrictions and to make a booking, contact your travel agent, or call 800-442-0551 or visit www.starclippers.com.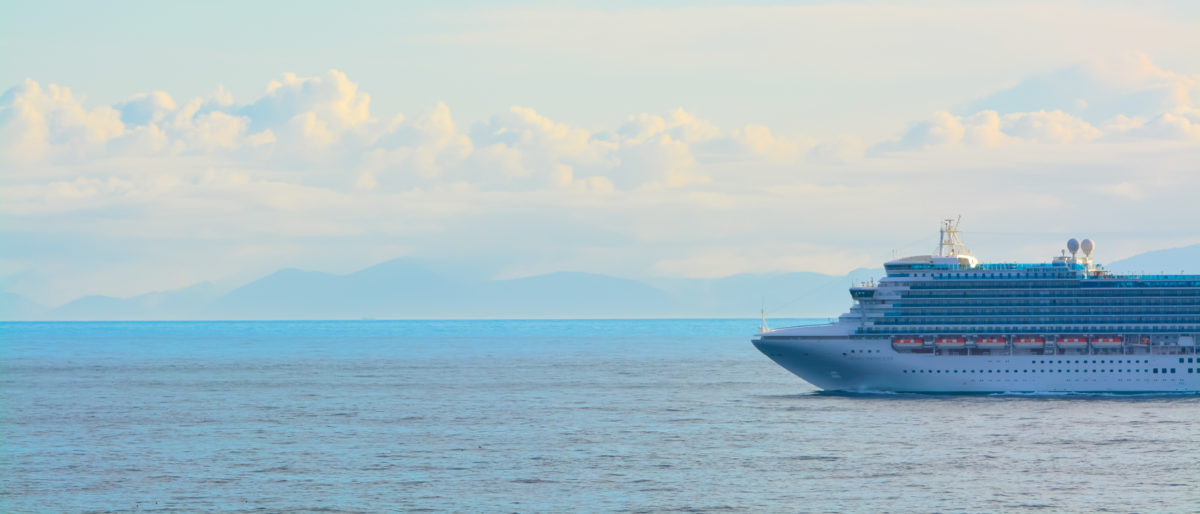 SANTA CLARITA, Calif. (Dec. 6, 2017) – The Princess Cruises Anniversary Sale running now through Feb. 14, 2018, offers up to $600onboard spending money per stateroom on select cruises and cruisetours sailing to all destinations departing Summer 2018 through Spring 2019. Plus, all bookings receive an evening of free specialty dining and low $100 deposit when booking during the sale.
The Anniversary Sale gives guests booking an interior or oceanview stateroom up to $300 onboard spending money per stateroom. Guests booking a balcony, mini-suite or suite receive up to $600 onboard spending money per stateroom. All bookings receive an evening of free specialty dining including third and fourth guests per stateroom.
As the leader in celebrating at sea, Princess Cruises encourages guests to experience life's special moments on board with friends and family. From birthdays and anniversaries, to moments "just because," there is no better way to celebrate than while sailing to awe-inspiring destinations of the world.
Princess Cruises offers several new product innovations, including the cruise line's exclusive partnerships with award-winning Chef Curtis Stone; new shows, Magic to Do and Born to Dance created in partnership with Broadway legend Stephen Schwartz; Chocolate Journeys with Master Chocolatier Norman Love; Discovery at Sea including exclusive Discovery and Animal Planet shore excursions and onboard programming featuring Discovery hit shows; and TV's wildly popular international singing competition brought to the high seas, live and on-stage, with The Voice of the Ocean.
Examples of Anniversary Sale cruise deals include:
Alaska cruise — 7 days: $599 interior per person; $1,399 balcony per person; plus receive up to $300 onboard spending money per stateroom.
Alaska cruisetours — 10 nights: $1,049 interior per person; $1,799 balcony per person; plus receive up to $300 onboard spending money per stateroom.
Scandinavia & Russia cruise — 11 days: $1,799 interior per person; $2,099 balcony per person; plus receive up to $400 onboard spending money per stateroom.
British Isles cruise — 12 days: $1,999 interior per person; $2,299 balcony per person; plus receive up to $400 onboard spending money per stateroom.
Summer Caribbean cruise — 7 days: $699 interior per person; $1,199 balcony per person; plus up to $300 onboard spending money per stateroom.
Mexico & California Coast cruise — 7 days: $699 interior per person; $999 balcony per person; plus receive up to $300 onboard spending money per stateroom.
More information about the Princess Cruises "Anniversary Sale" can be found at https://www.princess.com/cruise-deals-promotions/.
All prices are per guest and based on double occupancy. The Anniversary Sale cruise sale runs now through 11:59 p.m. PDT on February 14, 2018 and is available to residents of the United States, Canada, Puerto Rico, Mexico, Bermuda and the District of Columbia who are 21 years of age or older.
Guests may book through their professional travel agent, by calling 1-800-PRINCESS (1-800-774-6237), or by visiting the company's website at princess.com.
Offer expires December 31, 2017.
11 Days | San Juan to San Juan

JAN–MAR 2018 Departures
From $2,499 per person,
plus FREE Air*
Ask for Offer ROS01

Amid unspoiled turquoise waters and emerald vistas, your clients will visit a new Caribbean port each day, experiencing the British, French and Dutch cultures of the Lesser Antilles.
Royal Caribbean International
December Offers
Thrills abound on guest favorite Anthem of the Seas®, 
with 5 and 9 night itineraries to Bermuda

 

and the Caribbean 
— plus 9 night

 

Canada and New England sailings in the fall.
The ultimate summer vacation ship,

 

Adventure of the Seas® 
offers 8 night itineraries

 

to Bermuda and The Bahamas and 
select 6 night sailings to Canada and New England.
]
From pink sand beaches to fall season foliage, Grandeur of the Seas® is filled 
with adventure, including 5 and 9 night sailings to Canada, The Bahamas 
and overnight stays in Bermuda.
Azamara Club Cruises
Current Offers + New Ship Offers
Azamara Pursuit is headed to the Mediterranean in 2019to offer 11 country-intensive voyages which allow you to immerse yourself deeper into local culture. With longer stays and more overnights, see these countries after the sun goes down. With all that extra time, you'll be able to do it all, including hunting for truffles in Croatia, making your own pair of espadrilles in Spain, visiting a family-owned and operated tomato factory in Italy and enjoying a cooking lesson of traditional dishes in Greece.
| | |
| --- | --- |
| | |
| | |
| --- | --- |
| | |
| | |
| --- | --- |
| | |