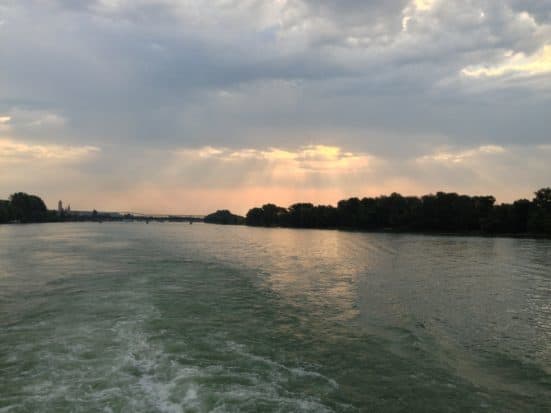 Cruising Through Photos: Viking River Cruises
No matter where we look online today we find photos. Great big lovely photos of everything from what your friend had for lunch to where your other friend is sailing right now and places other friends have been.  Big, rich photos are today's equivalent of  the old saying 'a picture is worth a thousand words' and today's technology delivers them through countless social platforms like Facebook, Pinterest, Instagram and others.  In this week's edition of Friday Cruise Photos, we feature Viking River Cruises.
Sailing a number of Viking River Cruise itineraries we have gathered thousands of images which have been shared in over 150 posts, so far. The photos shown in this gallery are from Viking's Grand European Tour, a 15-day 1,100-mile voyage, considered the benchmark river cruise and commonly the first-timer top choice of itineraries.  Sailing from Budapest to Amsterdam, last summer, we became enamored with river cruising in general and Viking River Cruises specifically.
Since then, we have sailed Viking Longships in the winter for a enchanted Christmas Markets cruise, had a taste of what they do in France on their Chateaux, Rivers and Wine itinerary and in Portugal on Portugals River of Gold sailings.  We'll feature those and more in upcoming galleries spotlighting Viking River Cruises as well as all other cruise lines that sail the rivers and oceans of the world.
Typical of all Viking voyages, passengers are greeted at the airport on arrival at the embarkation city by a Viking representative then see picturesque countryside, riverside and iconic landmarks throughout the sailing, all depicted here.
Coming up on our coverage of Viking River Cruises, Viking Portraits Of Southern France itinerary in August.  More on that one soon.