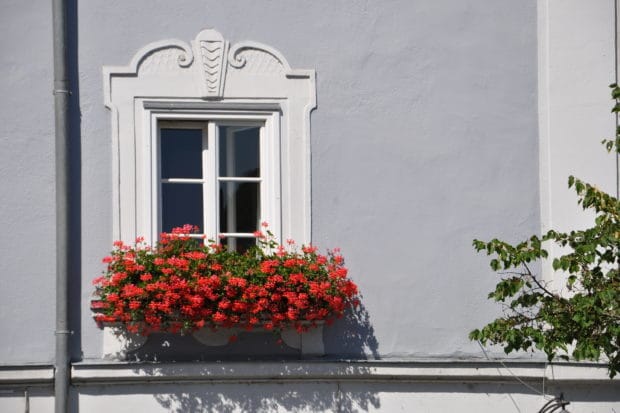 Cruise Travel Today: Smoking Is Out, Healthy Is In
To offer healthy alternatives on a cruise ship dining menu is a step in the right direction that has been happening for quite some time. Adding features that promote an active lifestyle and enable cruise travelers to continue their land-based exercise regimen is a good idea too.  Ships today do that and more with a diverse offering of dining options and activities ranging from ice skating to mastering a ropes course and more.  But none of these initiatives really cost them money or upset anyone.  Smoking, on the other hand, is a hot button topic that some cruise lines have addressed and others have danced around. Until now.
Having items on the dining room menu noted as 'healthy-, spa- or lifestyle-choice' does not upset anyone.  Don't like it?  Don't order it.  Onboard exercise areas can be passed by easily too.  Smoking areas are not as easy to pass by without noticing (for non-smokers) and not as easy to find as they were in the past (for smokers).
Recently, cruise industry giant Royal Caribbean became one of the last holdouts to ban smoking in staterooms and on balconies.  Here is the statement travel agents received from Royal Caribbean in reference to the recent decision
"In consideration of ongoing guest feedback and evolving industry standards, Royal Caribbean International is revising its onboard smoking policy, effective for all sailings departing on or after January 1, 2014.

All indoor public spaces and private staterooms will be smoke free, with the exception of the Casino, the cigar clubs on Freedom and Voyager Class ships, and one designated smoking venue on ships sailing from Chinese homeports. In the Casino, there will be designated smoking and non-smoking areas.

Additionally, smoking will not be permitted on stateroom balconies. Outdoor smoking areas will be designated on the starboard side of all ships. Guests in violation of the stateroom and balcony non-smoking policy may be assessed a stateroom cleaning fee.

Indoor smoking areas permit tobacco cigarettes and electronic cigarettes. Cigars and pipe tobacco can be enjoyed in designated outdoor areas, or in the cigar club on the ships that offer this venue.

Please consult our Smoking Policy FAQ for more details.

Royal Caribbean International is committed to continually enhancing the guest vacation experience. To find smoking venues and areas while onboard, your clients may consult their Cruise Compass, or visit Guest Services, where we will be happy to assist them. Thank you for your assistance in notifying your clients of this updated policy, and as always, for your ongoing support of our brand. "
Looking forward to smoking on your vacation? A cruise might not be your best choice.  With cruise lines moving to a smoke-free environment, we see just how quickly things can change.
About a decade ago,  Carnival Cruise Lines gave 'smoke-free' a valiant effort.  Designating Carnival Paradise as the world's first completely non-smoking cruise ship, she entered service supported by several anti-smoking and cancer-prevention group and Carnival was serious about it all.
"No smoking" signs were placed prominently on the ship and even on the stern under the ship's name.  Non-smoking rules were strictly enforced. No smoking materials of any kind were permitted aboard. Caught with something to smoke on Carnival Paradise? You would be fined $250 and put off at the next port paying for your own way home.
At the time though, the idea did not produce the anticipated results and Carnival decided to discontinue the 'smoke-free' element of the ship in December 2003.  Apparently,  at the time, non-smokers tended to not drink or gamble as much as smokers.
Ten years later, things have changed and the timing is right for cruise lines to make a move on smoking, carefully.
MSC Cruises is preparing to take the North American cruise market by storm soon, and has expanded the non-smoking policy on MSC Divina when the ship moves to the Caribbean in November.
Not long ago, Seabourn Cruise Line and Cunard Line tightened their smoking policies as did Disney Cruise Line.  They join Carnival and other cruise lines in restricting but not prohibiting smoking on board.
Want to know the smoking policy for your cruise line?  CruiseCritic keeps an updated list handy.