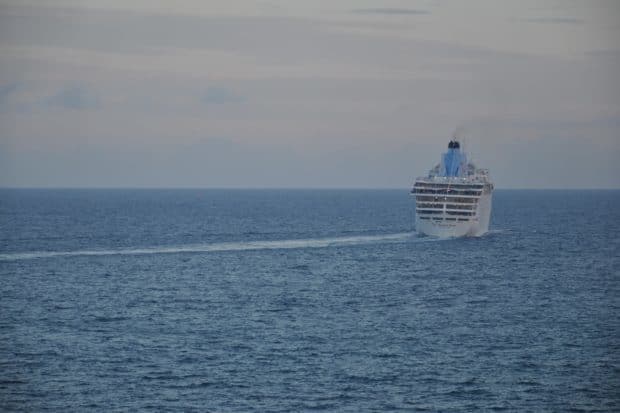 Cruise Information Sources We Can Trust
The Internet offers a whole lot of travel and cruise information on everything from general advice to destinations.  Knowing where to go for the best, most current information can be a real help when planing a cruise vacation or any type of travel.  Here are my favorite sources, experts in their field that we can "talk" to via email, Facebook or Twitter.
USA Today's The Cruise Log– Gene Sloan- "I oversee USA TODAY's Cruise Log (cruises.usatoday.com), an online site where cruise fans can blow hours at a time talking about cruising. It's just my latest gig as a travel writer, an occupation that has kept me on the road more than 1,200 days over the past 15 years as I've written about everything from cruising to trekking in the Peruvian Andes" (@CruiseLog)
AvidCruiser  Ralph Grizzle began his journalistic career at the age of 32, "following the conclusion of my 'sabbatical decade.' From 1980 through 1990, I bicycled across America, pedaled through Europe and island-hopped the South Pacific.
After backpacking through Bali, bussing through Java, hopping a boat to Singapore and crossing Malaysia to Thailand, I flew into Burma, tramped to Dhaka and endured a 32-hour train ride from calamitous Calcutta to bustling Bombay.
From there, I hopped a plane for Greece and traveled to Switzerland before returning home, where I settled, quite naturally, into a career of travel writing."
CruiseCritic blog– Carolyn Spencer Brown and a host of others seem to follow the same guidelines: Don't mince words or hold back punches.  On Twitter, count on @CruiseCritic and @CruiseCriticUK to bring breaking cruise news and thoughtful insight about cruise travel 24/7 with no holds barred.
Blog lovers will be infatuated with and subscribe to the  CruiseCritic blog which offers a bit different take on cruise-related content, blog style.  This is a good one for hard core cruise travelers who just can't get enough of their passion in words.
Porthole Cruise Magazine– In either the (snazzy) print edition or online, Porthole Cruise magazine features expertly written, sophisticated cruise and travel editorial for savvy consumers worldwide.
Seasoned travel writers feature their stories, opinions, tips, and insights into the places they go and adventures they experience (@PortholeCruise)
 John Heald's Blog– John Heald- "I started this blog when a lady called Stephanie said "Oh John, please write a blog, it will only be for a week and won't take up much of your time." That was back in 1492 and here I am still writing in the same pair of underpants."
"I am Carnival's Senior Cruise Director and Brand Ambassador, and I am here to share my life with you in all its boring and sometimes toilet-based glory." (@CarnivalCruise)
CruiseCurrents –  At 19, Mike Faust has been on more cruise vacations than many travelers three or four times his age.  Recently inducted into the Society of American Travel Writers and the New York Travel Writer's Society, Mike's main role consists of reporting cruise industry news and reviewing ships throughout the industry.
His reporting on industry news has led him to collaborate with major news networks such as CNN, CBS, BBC, and the Huffington Post.
Seatrade Insider– has breaking news and connecting businesses in the global maritime, offshore marine and cruise markets. Seatrade has been leading the way in comprehensive global maritime communication for over 40 years. Our portfolio consists of leading magazines, online news portals, international events, conferences, award schemes, research and training programs.