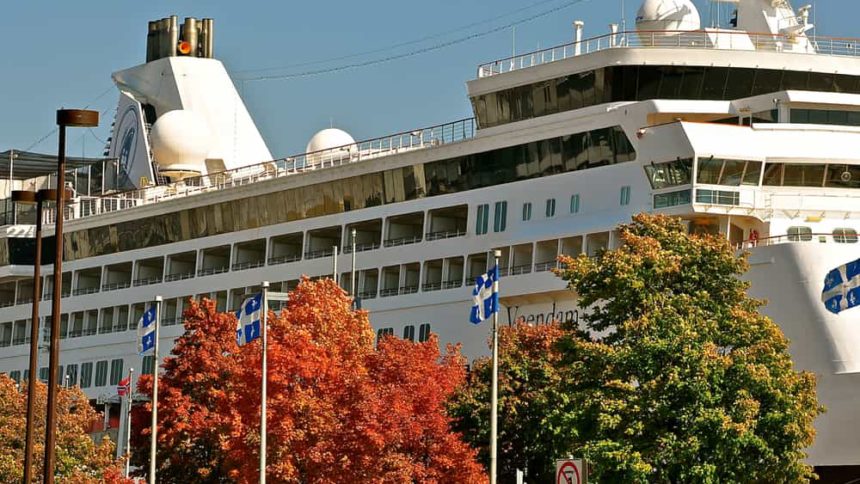 Book Your Canada And New England Cruise Now
Sailing a North American coastal voyage through New England and into Canada is something cruise traveler should experience at least once.  Much like Alaska, getting there is easy from anywhere in the continental United States.  Perhaps a bit more convenient than Alaska,  sailings begin and end in driveable homeports for many travelers.  Others will need a flight but often a much shorter flight than deep into Alaska.  Right now is a good time to buy too, for a couple interesting reasons.  We have that call to action and a number of cruise lines we recommend for just this type of sailing.
The travelers who plan way ahead already booked their Canada and New England cruise last year.  They got the best pick of cabins and probably a price that holds true as being a great deal then too.  Coming up shortly, cruise lines will run last minute sales on whatever inventory is left, just to fill up the ships.  Right now, this week, is the perfect time to get the best of both worlds as some (but not all) cruise lines are getting ahead of the game, discounting now.
Recommended:
Crystal Cruises
Whitney and I sailed Crystal Serenity for a Fall Foliage sailing from Boston to Quebec City.  Interestingly titled Autumn's Palette, we did indeed see a rainbow of color along the way on the early September voyage until we made it to Canada. Then we were richly rewarded.  But leaf peeping was just one part of the experience; captured and shared in a number of places.
Click here for more of Crystal Cruises 2015 Fall Foliage season
See Our Crystal Cruise: One Photo From Each Place story for more
Seabourn

It's hard to go wrong booking with Seabourn; this is as close to a perfect cruise line as we have seen, for a number of reasons.  See The Seabourn Family for details on one of the best reasons to sail with Seabourn.  The short version:  The people who work for Seabourn want very badly to be here and have made being of service their profession.
Add in discounted pricing on a Fall Canada and New England cruise and these offerings become an even better value
Click here for all the bonus value sailings. 
Extra credit to Seabourn for this 29-Day St Lawrence to the Amazon voyage.  Hey, we can dream right?
Holland America Line
Holland America Line has a number of interesting Fall Foliage sailings. some they have been offering for years.  When it comes to value, Holland America Line is hard to beat for Fall Foliage sailings with prices starting at $799 per person (+ tax). "History melds with amazing sights—from charming lighthouses and rugged coastlines to battlegrounds and fresh-caught lobster, " says Holland America Line on its website, inviting us to savor the scenery, the history and an onboard experience of spacious comfort, impeccable service and activities for every age and interest.
Their highest rated port of call? Quebec City where Holland America Line invites us to savor European charm as we explore Québec's 400-year legacy, including:
Old Town and La Citadelle, a UNESCO World Heritage Site
The grand Château Frontenac
Montmorency Falls, higher than Niagara Falls
Holland America Line does Canada and New England three different ways.  Here we have links for more information and interesting video that depicts the experience
Princess Cruises
Princess Cruises does Fall Canada and New England sailings too. Depending upon your itinerary, choose from 7 to 12-day Canada & New England cruises that sail roundtrip from New York, between New York and Québec City, or from Québec City and Ft. Lauderdale.  Princess stops at the east coast's most scenic ports, including calls in Port Saquenay, Gaspé,Charlottetown, Sydney, Halifax, Saint John, Bar Harbor, Boston, Newportand Charleston.
Cruise from New York, New York
A leading global metropolitan city, New York City has a major influence over worldwide commerce, finance, culture, fashion, and entertainment. Sail roundtrip from here on our 7-day Canada & New England cruises, or as a starting/ending point on our 10-day Classic Canada & New England cruises.
Cruise from Québec City, Québec
Québec City may be the most French palce outside of France. So be sure to duck into a cafe to sample some wine and Brie, embrace its "joie de vivre"!
History & Culture
Hop on the Freedom Trail to learn about some of Boston'smost historical sites from the American Revolution. See where the American Civil War started at Fort Sumter in Charleston. Ensconce yourself in the Celtic heritage of Sydney.