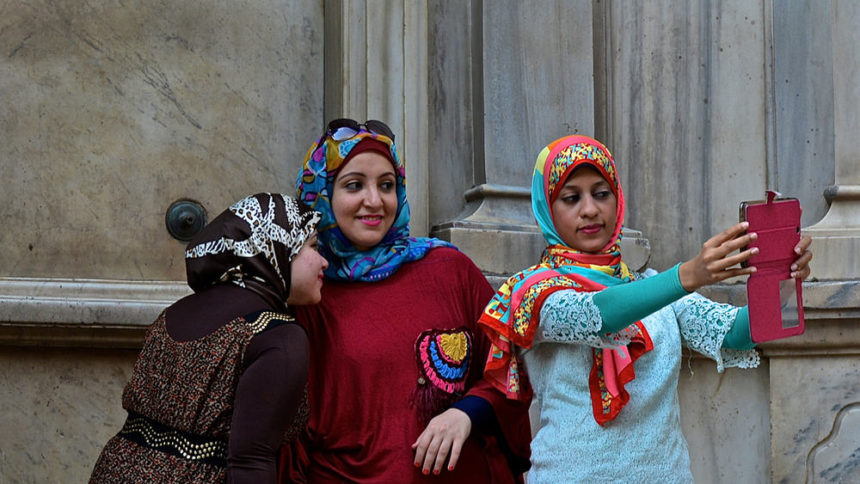 A&K's Egypt: More Than We Thought It Would Be
Just after travel, we all reflect on how plans matched the actual experience, elements of the total package that went well as well as parts that might have been done better. Lessons are learned and experiences mentally tagged as those I would like to repeat as well as those to avoid in the future. Normally. Two years have passed since traveling with Abercrombie & Kent to Egypt then on Jordan. I am still thinking about that stellar experience, perhaps the best one of my lifetime as one element is crystal clear: this was much more that we thought it would be.
In much the same way after every good cruise vacation, I also felt a bit different after traveling with Abercrombie & Kent. Changed for the better somehow after travel. In the past, making that happen has been just as simple as letting onboard programming on a big ship cruise have its way with us, allowing an escape not possible on land. But this was not a cruise per se. A Nile River cruise was indeed a part of the total experience, but just one part.
Interestingly, it seems that I am not the only one who is having these thoughts. Even before the trip was over, others commented on the unexpected, surprising parts of visiting Egypt and Jordan and how Abercrombie & Kent went about crafting the experience.
The Social and Political Climate Of The Middle East
While information about what led to the rise and fall of Pharaohs, Kings and Queens would not have been surprising, the A&K program went far further. We talked to locals, saw first-hand the results of past and present government and the hope there for the future.
Last month I was in Istanbul on a different trip as Syrian refugees fled their country, being taken in by countries that were struggling to support them. It was interesting to be in that part of the world at that time, rather than watching the story unfold on CNN from Florida. Frankly, I was happy to see little disparity between what cable news was reporting and the stories from people who lived there.
In Egypt this month, shortly before national elections were to take place, banners and billboards were a big part of the scene as we toured the country, a variety of ways. Locals had opinions, hope for the future and one very crystal clear message: Egypt is safe to visit and we hope you will tell your readers that. So I am. Right now. Everyone I traveled with seemed to agree that seeing Egypt in the safe environment created by Abercrombie & Kent works. And it works well.
The actual situation on the ground in Egypt reminds me of visiting Mazatlan, Mexico several years ago. Scared off by drug lord fueled acts of violence, cruise lines had all but abandoned the formerly-popular Mexican port. Tourism officials cried foul, admitting there was reason for safety concern in the country, but not even close to Mazatlan where it was safe. A trip there confirmed the notion. In a Gadling article titled Mazatlan Is Safe, Just Ask The Dead People, the topic was explored further, much like here, now.
Egypt and Jordan Are Secure Places To Visit, Right Now
Arriving in Cairo, a great amount of culture shock hit many of us. Knowing there were security issues in the past, we were apprehensive and happy that A&K had a guide and an armed guard in every tour bus. Later we would find out that this has been the case for many years. It's just what they do here. A common practice, like the Coast Guard vessels we see around North American cruise ports: an appropriate precaution.
I have avoided saying those measures were in place in abundance of caution, much like the Captain of a big cruise ship might call passengers to muster stations in an abundance of caution, only to find out later that someone was smoking a cigarette in the engine room and that set off a fire alarm.
Safety concerns in Egypt are more serious than that and the serious precautions taken make it safe to visit.
Appropriate Security
Still, it took most of the time we had in Egypt to get accustomed to being guarded and in a secure location 24 hours a day, every day. Looking back now, after seeing similar Tourist Police in Jordan, I hate to leave it behind.
Clear: this is not Europe where we can walk around freely, unescorted with few security concerns.
Also resolved as clear by the end of the trip: The experience of being here is way worth it.
Pyramids Are Only The Beginning
The thought did cross my mind before visiting here; 'I wonder if I will finally see the pyramids and then be bored'. Not hardly. I did not believe it when our A&K Egyptologist said 'the pyramids are just the beginning' but he sure was right. See the Flickr and Facebook photo gallery links posted below for an idea of what we saw. I am told that those places, numbering over 50, just scratched the surface. I don't doubt that.
Jordan Is Way More Than Indiana Jones
Little Petra, Petra and Wadi Rum were stellar superstars of the trip, seen on an Abercrombie & Kent Jordan extension tacked on to the end of our Egypt and The Nile adventure.  That's next as we move on to thoughts of Jordan, an equally safe place to visit offering totally different attractions, great people and a feel all of its own.
A Different View
Traveling with Abercrombie & Kent we experienced Egypt by land, river and air, safely. Most of the above images were captured from our secure, guarded motor coach.  Below are some street scenes gathered on walking tours in a variety of Egyptian locations.
See More Of Our Abercrombie & Kent Small Group Journey through Egypt And Jordan
At ChrisCruises.com via these previous posts:
On Facebook– see ChrisCruises for updates and these image collections, added to as time and Internet connection permit (so check back later too):
Flickr Members see ChrisCruises Photo Albums (Not a Flickr member? sign up here for free-must be signed in to see)