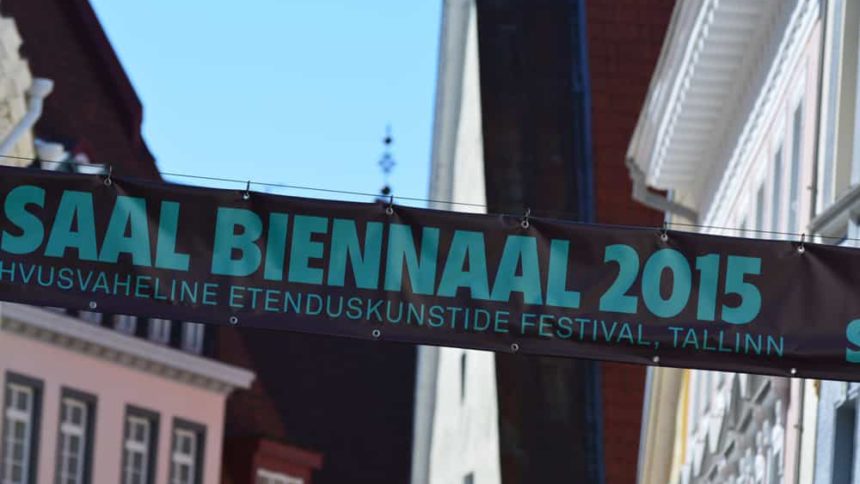 A Lovely Day In Estonia With Azamara Club Cruises
Visiting Tallinn, Estonia on Azamara Quest brought a sunny day, a walk around one of the most well preserved Medieval towns in the world and the creation of a new list.
Tallinn is Estonia's cultural hub and retains its walled, cobblestoned Old Town.  The home to cafes and shops, as well a 15th-century defensive tower.  The city was known as Reval from the 13th century until 1918 then again during the Nazi occupation of Estonia during World War II.
About a third of Estonia's total population lives in Tallinn where its towering Town Hall is among the Baltic region's oldest.
For several weeks each winter Tallinn's Town Hall Square is filled with an elaborate Christmas Market where visitors can buy gifts, listen to concerts, visit with Santa or drink hot, spiced wine.
On our visit, the space served as a great place to linger, with people watching a major activity.
Interestingly, The Estonian Song and Dance Celebration is held in Tallinn every five years.  That event assembles one of the world's largest choirs as up to 30,000 singers typically take part.  Later in our Azamara Club Cruises voyage, we will be on  hand for another 'every five years' event; Sail Amsterdam.
Bucket lists feature places, actions and events we would like to experience in our lifetimes.  The world of cruise vacations has enabled us to hit many of those items in an easy, affordable way.
Destination-focused Azamara Club Cruises is especially efficient at helping with that effort, rarely repeating itineraries and visiting places that often satisfy more than one item at a time.  Still, there are some places so enjoyable that we would like to return another day and stay a bit longer than even Azamara enables.
Tallinn, Estonia is one of those places.   Our visit took most of the day and added up to a lot of Fitbit steps by the time it was over.  Before visiting, I wondered if being in port from 9AM to 9PM might be too much time.  That notion quickly faded away, replaced by a feeling of  'I sure am glad we're not on one of the other ships that were in port that day', shared by our fellow Azamara travelers.
Just joining us?  Catch up here, a number of ways:
Complete Journal– From pre-cruise planning to after sailing reflection and every step in between, right here, updated daily as we sail in our Engaging Azamara Summer Baltics Cruise Journal
Individual Day Posts During Sailing– day by day, in the order written
Pinterest Photo Boards – one for each port and more
Pinterest Boards
Flickr Photo Albums- all our photos for each place, free to use
Facebook Photo Albums
Check These Social Sources Too