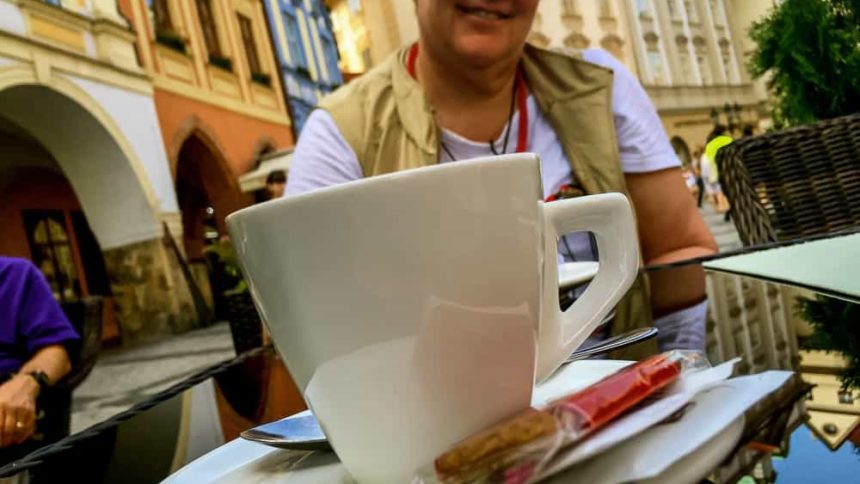 If it's #TravelTuesday, #FollowFriday or pretty much any other day of the week, these are my favorite people and companies on Twitter.  I read a great deal of their original work.  The ones in bold I have met in real life,  the others I hope to some day but in this digital world I bet there will be a lot of them I never will see.  That's ok too.  These are the best of the best (for me, might not be for you) and I highly recommend following them to enrich your life.
Yes, I said "enrich your life" and I mean it.
OK, on with it:
@AboutCruises
@AllAboardTV
@AvidCruiser
@BethBlair
@cajunmama
@CaptGreybeard
@CareVacations
@CarnivalCruise
@CateTV
@catherinebodry
@CelebrityUK
@chic_travel
@colmhanratty
@CruiseAddicts
@CruiseBuzz
@CruiseCritic

@CruiseCurrents



@CruiseDiva
@CruiseEditor
@CruiseFever
@CruiseGuy
@CruiseLog
@CruiseJess
@CruiseOneHughes
@CruiseMan3000

@CruiseMaven

@CruiseRadio
@CruiseTalkShow
@davesem
@danadamato
@DeckChairBlog
@Delta
@don_george
@dttravelweekly
@earthXplorer
@elliottdotorg
@ExperienceEgypt
@EuroTravelog
@expertcruiser
@getawaywithfran
@GypsyNester
@Go_RVing

@grantkmartin
@InsiderPerks
@itsmescotty
@Jefftitelius
@jeffriesusc
@janetdiaz27
@jenleo
@JohnnyJet
@JoshuaChaney
@JourneyWoman
@JoyceeOlivaPR
@jyataco
@kidtravel
@kylethevagabond
@KimMance
@LAKarenLoftus
@LandLopers
@Lusso
@LuxuryCruiseCo
@MalloryOnTravel
@MamaRitaMary
@McMedia
@MidlifeRoadTrip
@PortholeCruise
@PRGallagher
@PrincessCruises
@RickGriffin
@roritravel
@RobComeau
@RoyalCaribPR
@royalcaribbean
@saractravels
@SeatradeInsider
@StarshineCruise
@StayAdventurous
@SydneyOwen
@travelblggr
@traveldudes
@TravelPulse
@zipporahs
Just looking for cruise lines? Here is a list of the cruise and river lines that are currently on Twitter.
@AMAWaterWays
@American_Cruise
@AmericanSafari
@AzamaraVoyages
@CarnivalCruise
@CelebrityUK
@CostaCruise
@crystalcruises
@cunardline
@DisneyCruise
@FredOlsenCruise
@GalapagosNetwor
@HALcruises
@HurtigrutenUSA
@InnerSeaD
@LindbladExp
@MSCCruisesUSA
@CruiseNorwegian
@OceaniaCruises
@pandocruises
@PaulGauguin
@PrincessCruises
@RegentCruises
@RoyalCaribbean
@RoyalCaribPR
@Seabourn
@SeaDreamYC
@Silversea
@StarClippers
@Swanhellenic
@UniworldCruises
@UniworldUK
@VikingRiver
@voyageantiquity
@Voyagediscovery
@WindstarCruises
Photo Anssi Koskinen via Compfight